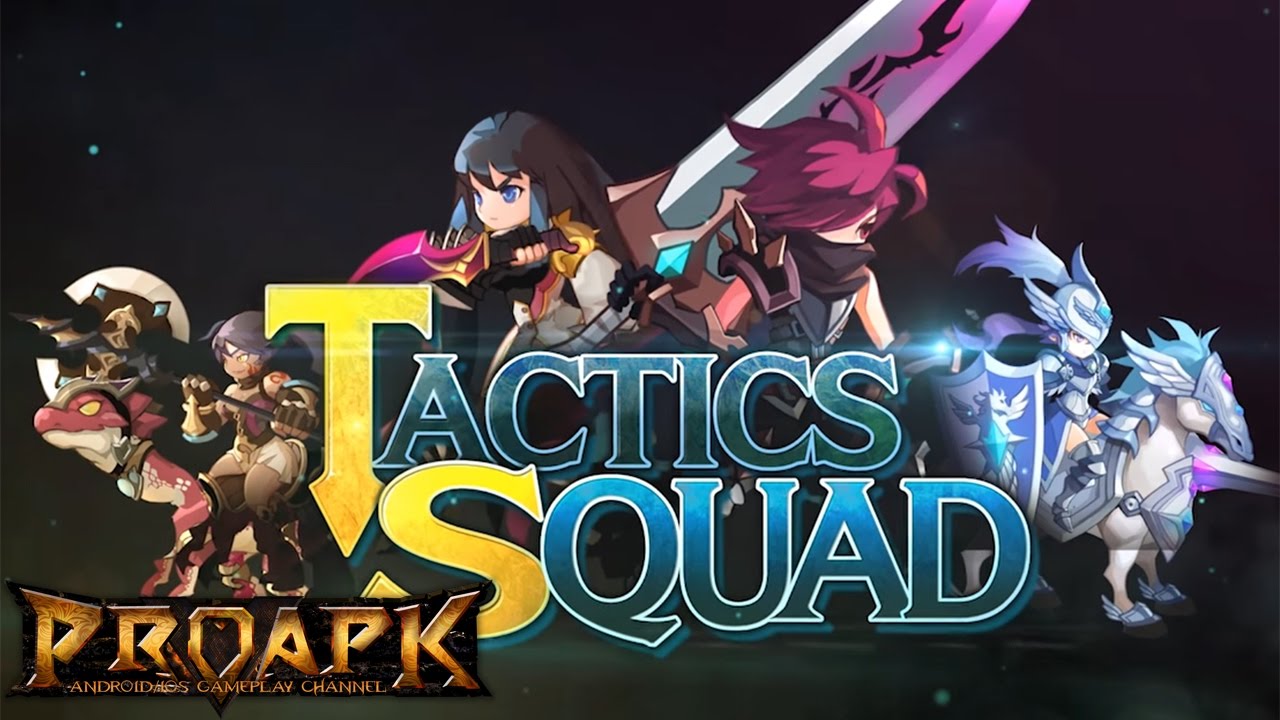 Tactics Squad: Dungeon Heroes by Sway Mobile, Inc. (ANDROID/iOS/iphone/ipad)
►►► SUBSCRIBE PROAPK FOR MORE GAMES : http://goo.gl/dlfmS0 ◄◄◄
TACTICS, STRATEGIES and COMBAT!
Build your team of heroes, fight your way through terrifying monsters in various dungeons and solve the mysteries of the world!!

★ Tactics
Choose between Blitz, Counterattack and Trick tactic to strategize and change your team FORMATION!
★ PvP
Challenge other teams of heroes, boost your RANKINGS and prove who's the better tactician!
★ Boss Battle
FIGHT against a gigantic boss monster for an epic battle!
★ Guild
Gather your friends, and build a GUILD together!
★ Skills
Don't underestimate the power of the skills on each HERO, it can flip the victor in the battlefield!
★ Level Up
Level your hero, gear and skills, and conquer the dungeons!
★ Story
Why do dungeons exist? What's the story behind all these characters? The world is filled with mysteries!
~~~~~~~
FEATURES
~~~~~~~
● Free to play Tactics Strategy RPG
● Collect numerous heroes and create your ultimate team
● Multiple battle modes available
● Fight your way through waves of monsters in numerous dungeons
● Time your skills for the critical moments
DOWNLOAD
App Store : https://itunes.apple.com/us/app/tactics-squad-dungeon-heroes/id1182850857?mt=8
Play Store: https://play.google.com/store/apps/details?id=com.swayteam.ttol
✔ LOOKING FOR MORE RPG GAMES? ►►► https://goo.gl/wqCfuv ◄◄◄
—————————————————-
SUBSCRIBE PROAPK TO DISCOVER MORE NEW ANDROID/iOS GAMES : http://goo.gl/dlfmS0
TWITTER: http://twitter.com/Apkno1
FACEBOOK: https://www.facebook.com/proapk4u
G+ : https://plus.google.com/+proapk
IF YOU LIKE OUR WORKS, PLEASE SUPPORT AND LIKE/ SHARE/ COMMENT ON OUR VIDEOS, THANK YOU!