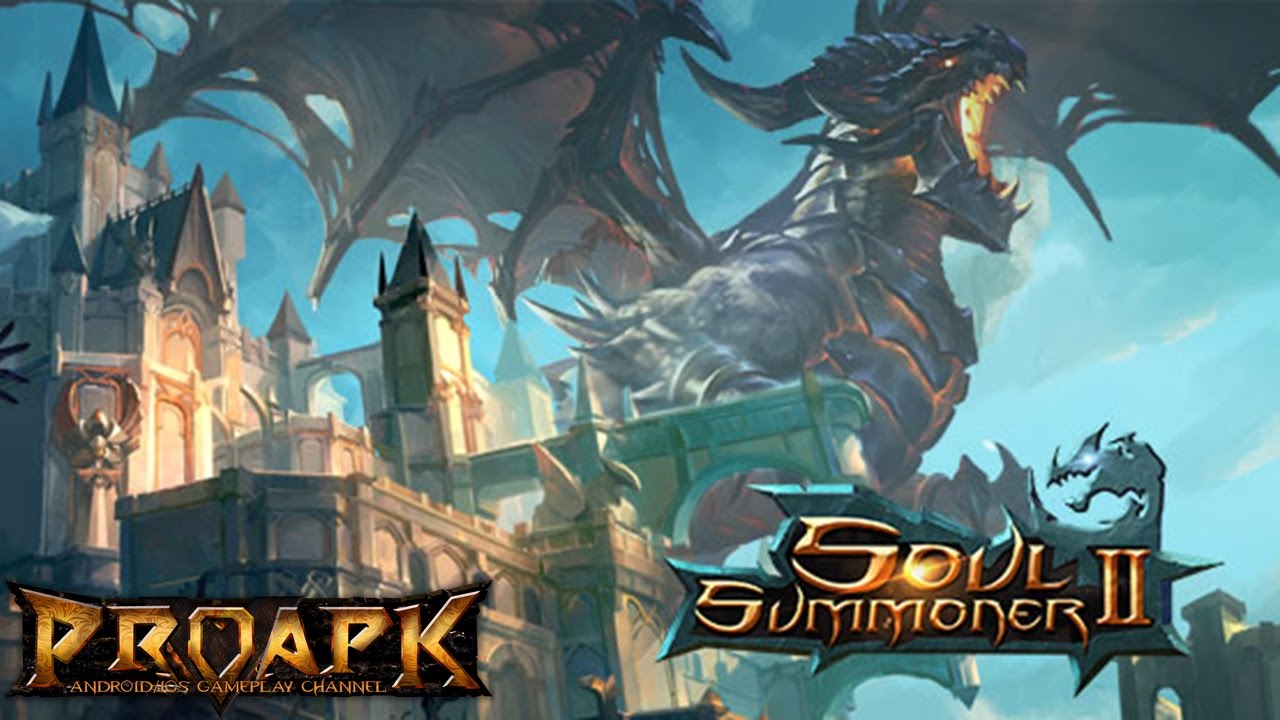 Soul Summoner 2 by All Star Studio (ANDROID/iOS/iphone/ipad)
►►► SUBSCRIBE PROAPK FOR MORE GAMES : http://goo.gl/dlfmS0 ◄◄◄
Inspired by Japan-Korea fantasy gaming, 《Soul Summoner 2 – The Dragon》 is packed with intense storyline and background which has a "first-of-its-kind" "Ride Battle" and "Air Battle" mode that will keep you going to the very end.

Captivating battle scenes, ride the fire-breathing dragons, and train your avatar – all in the cutting edge 3D visual. Evil is rising from the dark realm, condemn the evils and bring back the light.
—— Key features —–
[A feast of cutting-edge visual]
Blue-Ray visual quality delivered by Unity 3D. Experience the Japan-Korea fantasy world and travel through the extraordinary future of mobile gaming.
[Four classes]
Make your choice from an array of class: Saint Knight, Berserk, Assassin, and Mage. Each class possess own unique techniques that will lead you through different battle paths.
[Mount and divine pet]
Presenting "Ride Battle" and "Air Battle" – a "first-of-its-kind" battle mode that will captivate both of your sight and hear.
[Unbreakable brotherhood]
More than 50 partners available in game. Bring them into the battlefield and fight alongside with you!
[Exclusive Equipment]
Collect up to 300 equipments, experience the cool transformation in the exclusive equipment upgrade system!
[Battle mode]
Precisely controlled mad combo chains, all in seamless transitions. Get to explore the future of mobile gaming right here in 《Soul Summoner 2 – The Dragon》.
[A sensational piece of work]
Melancholic storyline, devastating battles combine in a spellbinding visual and aural landscape – 《Soul Summoner 2 – The Dragon》 has done many breakthroughs that greatly enhance players gaming experience.
DOWNLOAD
Play Store: https://play.google.com/store/apps/details?id=com.gv.aljx2
✔ LOOKING FOR MORE RPG GAMES? ►►► https://goo.gl/wqCfuv ◄◄◄
—————————————————-
SUBSCRIBE PROAPK TO DISCOVER MORE NEW ANDROID/iOS GAMES : http://goo.gl/dlfmS0
TWITTER: http://twitter.com/Apkno1
FACEBOOK: https://www.facebook.com/proapk4u
G+ : https://plus.google.com/+proapk
IF YOU LIKE OUR WORKS, PLEASE SUPPORT AND LIKE/ SHARE/ COMMENT ON OUR VIDEOS, THANK YOU!