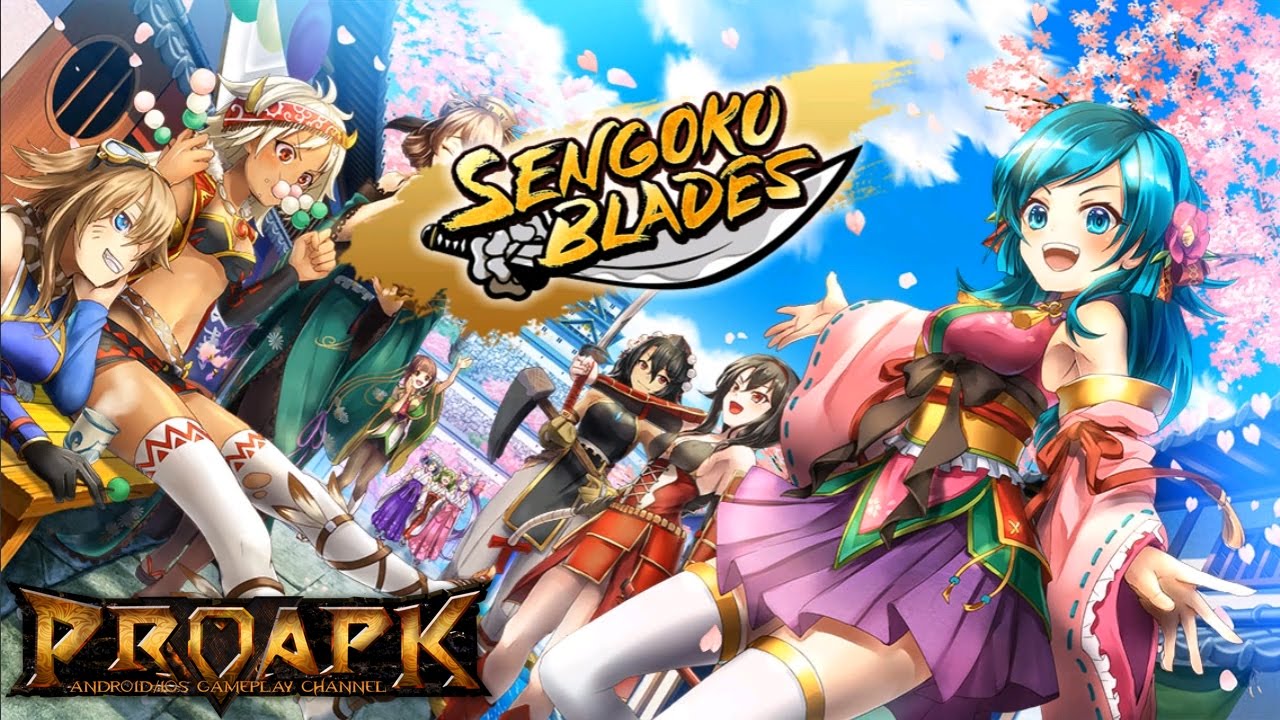 Sengoku Blades by Magic Box Asia Co., Ltd. (ANDROID/iOS/iphone/ipad)
►►► SUBSCRIBE PROAPK FOR MORE GAMES : http://goo.gl/dlfmS0 ◄◄◄
Go back in time and immerse yourself in the Sengoku era, when war was constant and peace was a fool's dream. Fight alongside your favorite companions to uncover the truth behind the fallen kingdom in this carefully crafted story.
—Some Sneak Preview Key Features—

◆◆Lead Your City◆◆
You will serve a young lady of great ambition. It is your task to oversee the establishment of the city, and lead the warriors in wars.
◆◆Find Your Favorite Sengoku Warlord◆◆
How many Sengoku warlords can you name? We bet you can't name one that we don't have in our game. And what's more, you'll meet the cuter & sexier version of them!
◆◆Hear the Voices of Your Warriors◆◆
Each character is voiced by a professional Japanese voice actress! Listen to your warrior gossiping in the city and hear her battle cry in war.
◆◆Be Tactical◆◆
Sun Tzu once said "know your enemies and know yourself, you will not be imperiled in a hundred battles".. but that was before our game is released. So here's the Sengoku Blades 2017 adaptation "Know your elementals, Know your warrior's weapon types, and Know your skills, you will not be imperiled in the Sengoku battles!"
◆◆Join Raid Boss & PvP Battle◆◆
Compete with other players in a PvP battle and climb your way up the leaderboard, or join forces with up to 40 friends to bring down the powerful raid boss.
◆◆See the Spectacular Battle Scene◆◆
Let your eyes enjoy the dazzling special effect and high-quality graphic, without draining your battery too fast.
◆◆JAPANESE beauties overloaded!◆◆
Pictures speak louder than words, download the game, see for yourself 🙂
Does that sound like your kind of adventure? Good! A positive attitude is already half of the equation for a true leader. Better download now!
DOWNLOAD
App Store: https://itunes.apple.com/ph/app/sengoku-blades/id1161296208?mt=8
Play Store: https://play.google.com/store/apps/details?id=com.mbx.senkokuasukasea
Total Size : 603 Mb
✔ LOOKING FOR MORE RPG GAMES? ►►► https://goo.gl/wqCfuv ◄◄◄
—————————————————-
SUBSCRIBE PROAPK TO DISCOVER MORE NEW ANDROID/iOS GAMES : http://goo.gl/dlfmS0
TWITTER: http://twitter.com/Apkno1
FACEBOOK: https://www.facebook.com/proapk4u
G+ : https://plus.google.com/+proapk
IF YOU LIKE OUR WORKS, PLEASE SUPPORT AND LIKE/ SHARE/ COMMENT ON OUR VIDEOS, THANK YOU!