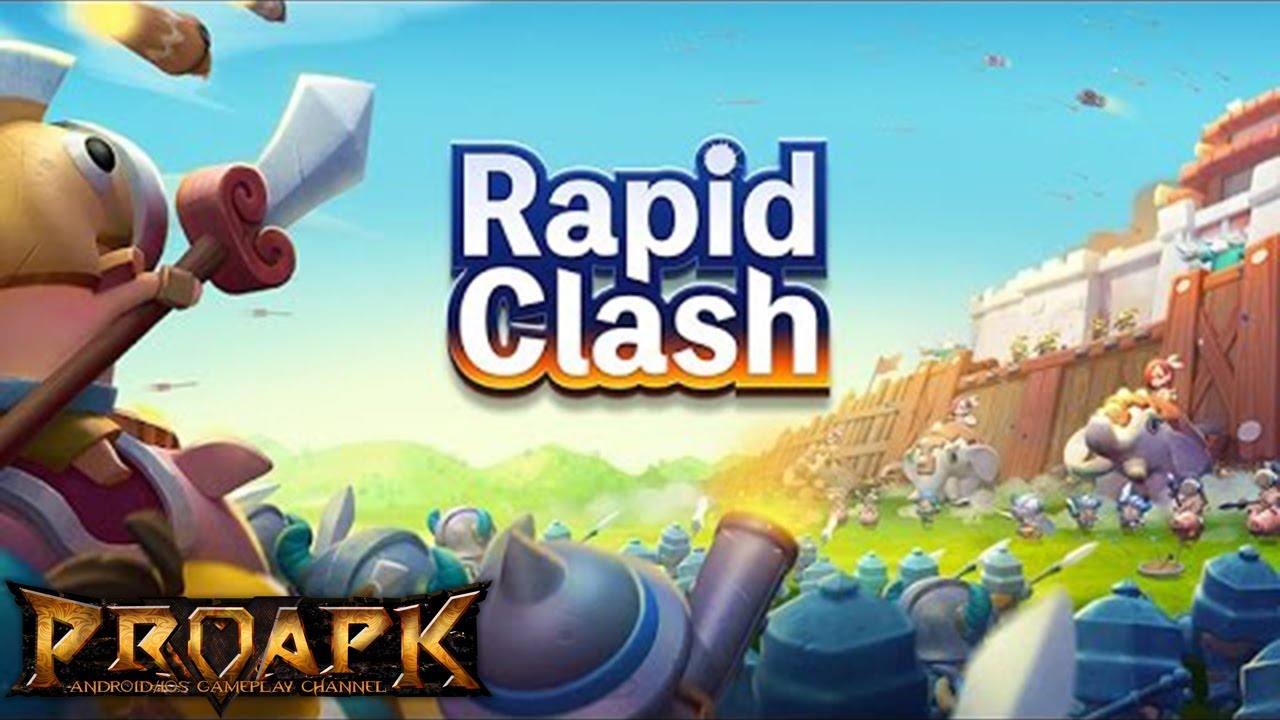 Rapid Clash by Xiamen So Funny Technology Co., Ltd. (ANDROID/iOS/iphone/ipad)
►►► SUBSCRIBE PROAPK FOR MORE GAMES : http://goo.gl/dlfmS0 ◄◄◄
You can experience the command of a mighty force to carry out conquering tactics.
[Command the army]
You can command a mighty force and the enemy to a fierce siege warfare, in addition, you can also experience the field, defenders war, sea warfare, together BOSS war and many other games are played.
[Hero&Elite troops]
The king of the XiChu Xiang Yu played the Sui Tang first hero Li Yuanba? Can the crossbowmen of the Qin Dynasty resist the cavalry of the Tang Dynasty? Super more than the elite soldiers, come to help out!
[Formations]
You can freely choose 36 famous, 24 kinds of elite, 18 kinds of traps, combination to create your strong city defense, so that your city impregnable.
[Global service]
The world with the service design, so you can anytime, anywhere with the global monarch a showdown!
DOWNLOAD
Play Store: https://play.google.com/store/apps/details?id=com.SoFunny.RapidClash
Total Size : 271 Mb
✔ LOOKING FOR MORE RPG GAMES? ►►► https://goo.gl/wqCfuv ◄◄◄
►►► MMORPG Playlist : https://goo.gl/nky4Vl ◄◄◄
—————————————————-
SUBSCRIBE PROAPK TO DISCOVER MORE NEW ANDROID/iOS GAMES : http://goo.gl/dlfmS0
TWITTER: http://twitter.com/Apkno1
FACEBOOK: https://www.facebook.com/proapk4u
G+ : https://plus.google.com/+proapk
IF YOU LIKE OUR WORKS, PLEASE SUPPORT AND LIKE/ SHARE/ COMMENT ON OUR VIDEOS, THANK YOU!