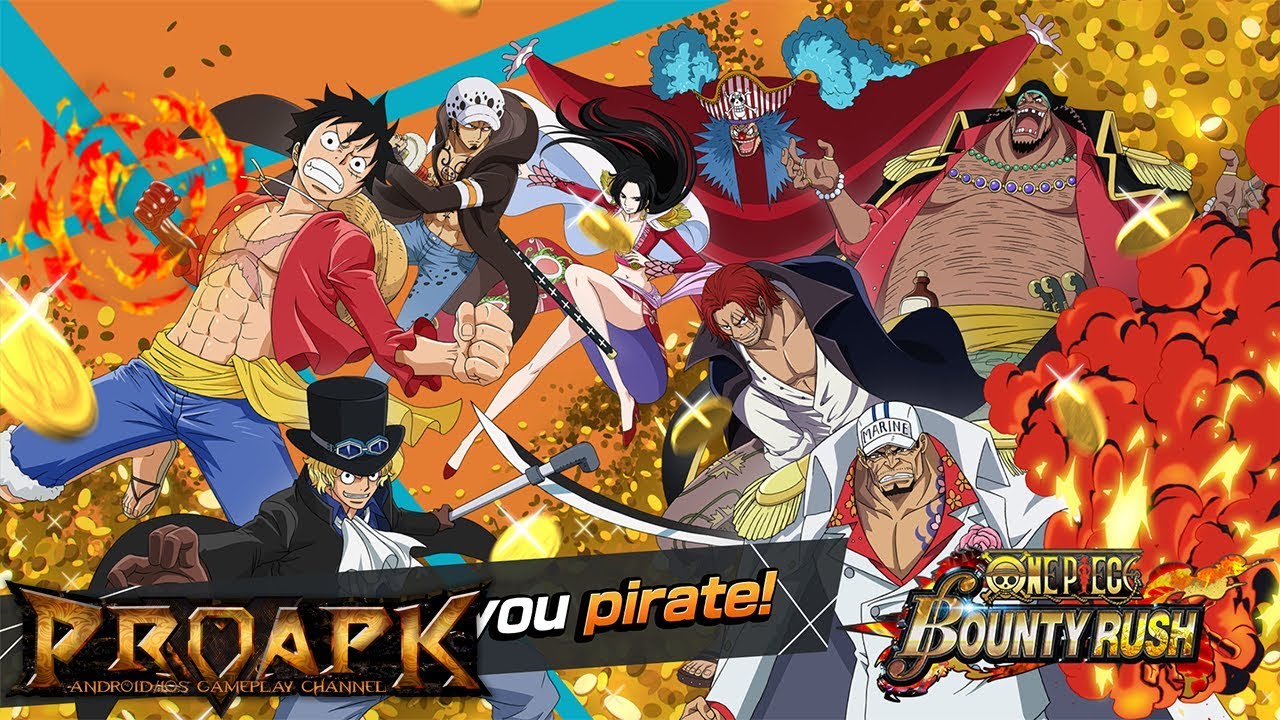 ONE PIECE Bounty Rush by BANDAI NAMCO Entertainment Inc.
►►► SUBSCRIBE PROAPK FOR MORE GAMES : http://goo.gl/dlfmS0 ◄◄◄
Take the loot you pirate!

*Teams of up to four players face off in the first One Piece game of its kind! Experience the most exciting multiplayer real-time battle action game ever, and teamwork is the key to victory. Rush to grab more Berry coins than your enemies to reach victory – just one Berry can be the difference between winning and losing, so seize as many Berry coins as you can!
*The One Piece world comes to life as the battlefield. Fight through your favorite scenes and locations from the famous One Piece animation. Every match comes complete with items from the One Piece universe to give your team the upper hand. Use whatever you can to lead your team to victory, but watch out for traps!
*Battle rival teams using popular One Piece characters. Every character has unique abilities, so mix and match your team with a good strategy. There are 5 character types – some characters are great for melee combat, while others excel at long range attacks, and others have different skills to support your team. Determine your role among your team and jump into battle. What kind of hero will you be?
DOWNLOAD
App Store: https://itunes.apple.com/us/app/one-piece-bounty-rush/id1343688545
Play Store: https://play.google.com/store/apps/details?id=com.bandainamcoent.opbrww
Total Size : 200 MB
Online/Offline? : Online
✔ LOOKING FOR MORE RPG GAMES? ►►► https://goo.gl/wqCfuv ◄◄◄
►►► Open World MMORPG Playlist : https://goo.gl/nky4Vl ◄◄◄
►►► Offline Android / iOS Games : https://goo.gl/Q7ouAo ◄◄◄
—————————————————-
SUBSCRIBE PROAPK TO DISCOVER MORE NEW ANDROID/iOS GAMES : http://goo.gl/dlfmS0
TWITTER: http://twitter.com/Apkno1
FACEBOOK: https://www.facebook.com/proapk4u
G+ : https://plus.google.com/+proapk
IF YOU LIKE OUR WORKS, PLEASE SUPPORT AND LIKE/ SHARE/ COMMENT ON OUR VIDEOS, THANK YOU!