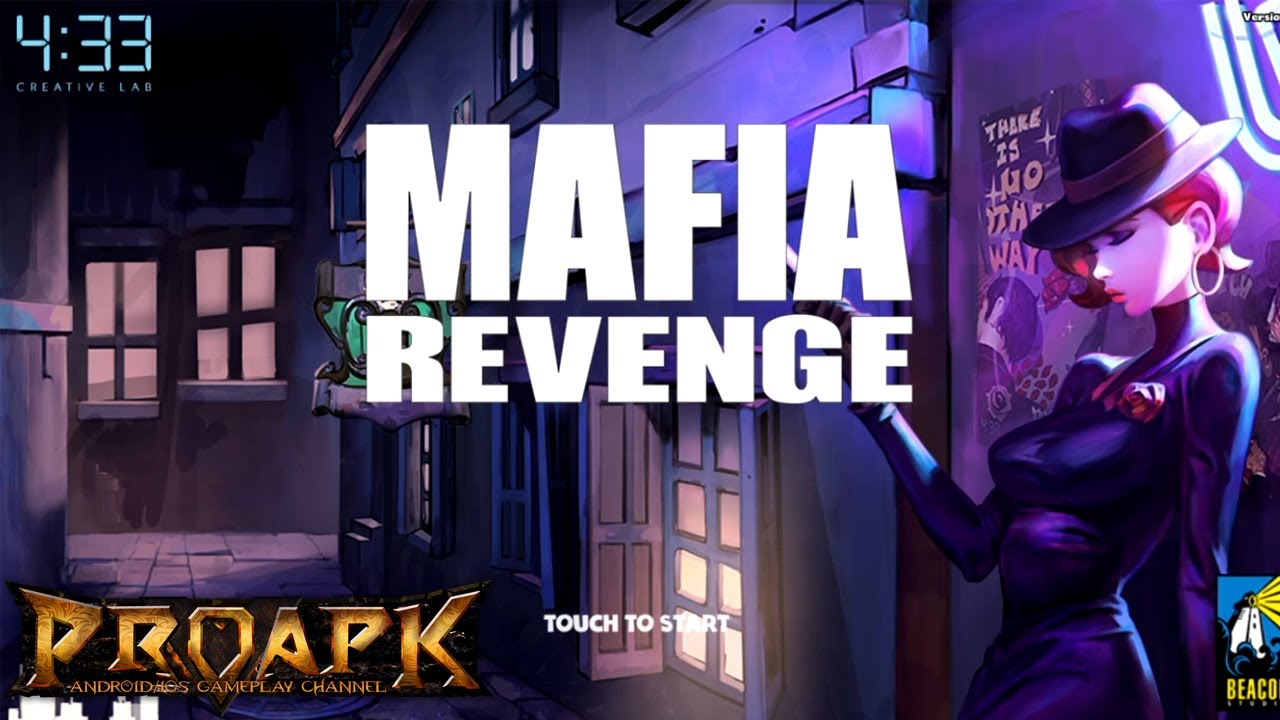 Mafia Revenge – Real-Time PvP by 4:33 (ANDROID/iOS/iphone/ipad)
Start playing here: Android: https://play.google.com/store/apps/details?id=com.ftt.mafiarevenge.aos
iOS: https://itunes.apple.com/ph/app/mafia-revenge-real-time-pvp/id1133551682?mt=8
►►► SUBSCRIBE PROAPK FOR MORE GAMES : http://goo.gl/dlfmS0 ◄◄◄
Guns. Cars. Money. Power. Revenge.
Do you have the guts to pull that trigger?

#Draw Your Guns for a Real-time 1-on-1 Shootout!
– Are you the next Don of Cali City? Remember, power is never given; it is earned!
– Take down real players around the world in this real-time 1-on-1 shooting match!
#The Revenge Has Begun!
– The city of greed and outlaw, Cali City, has been their territory for longer than anyone can remember. Here, everything began.
– Earn their respect to be One of Them, and take over the Mafia and the Cali City!
– Be what you are born to be! Reclaim what they once took from you!
#Blood is Thicker than Water – Become the greatest Family in Cali City!
– Form a Family with your friends, and challenge each other to a duel to see who's best!
– Earn special gifts and unlock access to heavier and deadlier guns by joining a Family.
#Keen for Some Primo Action?
– Enjoy stunning graphics for a blood-rushing street shootout action, while the jazz bars and street views take you right back to the Swinging Sixties.
#Build Your Secret Arsenal!
– From classic to sleek, handy to devastating, collect & customize cars and guns to show them off in battle!
– How does your garage look? Do you have what it takes for the 1-on-1 heads up?
Mafia Revenge Official Fan Page
https://www.facebook.com/mafiarevenge/
Languages Supported: English, Korean.
** NOTE : Mafia Revenge has been relased July 13th at Canada, Australia, Korea, Malaysia, Philippines, Singapore. Global launching date will be updated in short.
Total Size : 660 MB
✔ LOOKING FOR MORE RPG GAMES? ►►► https://goo.gl/wqCfuv ◄◄◄
►►► MMORPG Playlist : https://goo.gl/nky4Vl ◄◄◄
—————————————————-
SUBSCRIBE PROAPK TO DISCOVER MORE NEW ANDROID/iOS GAMES : http://goo.gl/dlfmS0
TWITTER: http://twitter.com/Apkno1
FACEBOOK: https://www.facebook.com/proapk4u
G+ : https://plus.google.com/+proapk
IF YOU LIKE OUR WORKS, PLEASE SUPPORT AND LIKE/ SHARE/ COMMENT ON OUR VIDEOS, THANK YOU!