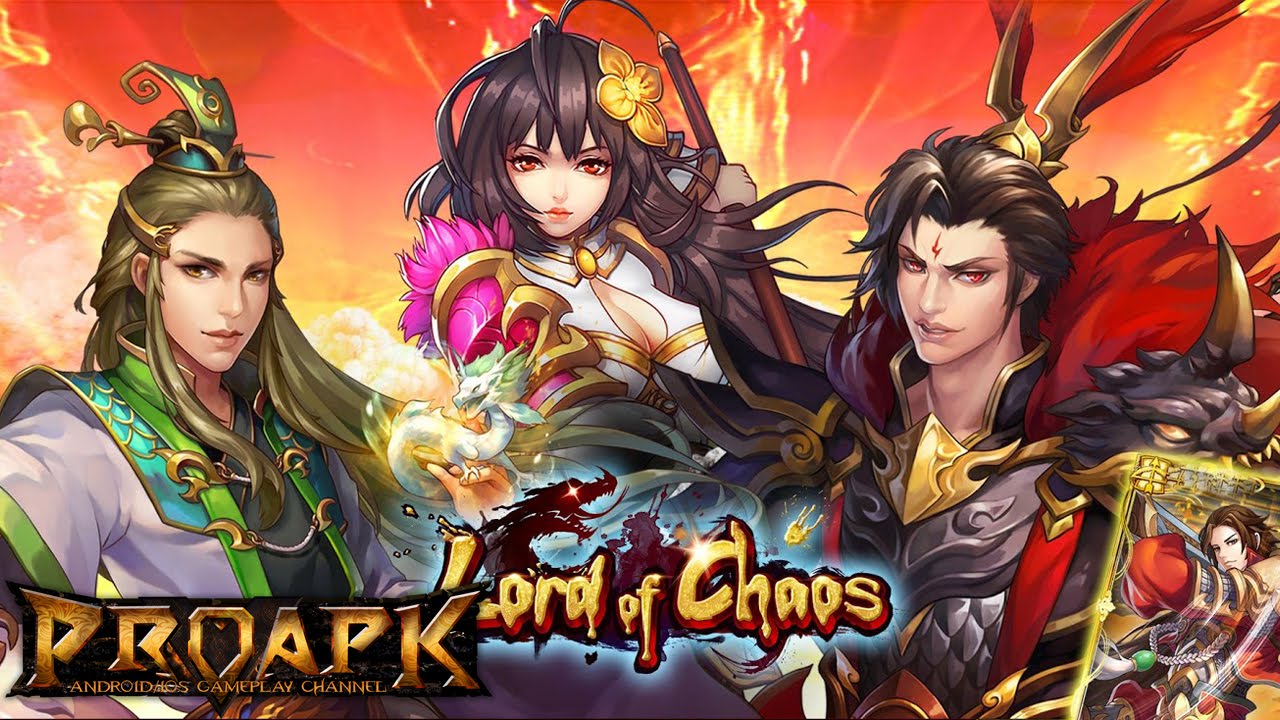 Lord of Chaos by NGO HANG (ANDROID/iOS/iphone/ipad)
►►► SUBSCRIBE PROAPK FOR MORE GAMES : http://goo.gl/dlfmS0 ◄◄◄
2016 Masterpiece – Grab gears and conquer cities!
"Lord of Chaos" is a Japanese style game with complete system which focus on grabbing fun unusual in other games.Each hero configures his exclusive equipment rather than some materials.You can get them through various access as killing monsters,grabbing players or forging with collected drawings.

No BP limit,enjoy the game as you like.
Do you remember the feel when gaining epic gears?
Choose from more than 1000 evolution to build best formation.
Cross server siege!
[Rob gold! Grab gears!Conquer cities!]
Our teenagers' ambition won't be met with just passing levels!
Have a fierce duel using your heroes!The rewards are worthy!
[Unique Mark System]
Each hero's attribute marks enemies when he attacks.
Train and select,finally build a 9-hero formation will test your strategy!
[Various PVP System]
Loot: 1v1 battle,loot enemy's legend gears!
Siege: Occupy cities on map in groups!
More interactive systems like "Arena","Hell Tower" and "Pet Challenge" wait for you!
[Union System]
Tech: Research together and develop together!
Dungeon: Be invincible with your union members!
"Trade","Battle","Campaign" gathers friends frequently.
DOWNLOAD
App Store: https://itunes.apple.com/us/app/lord-of-chaos/id1144070713?l=zh&ls=1&mt=8
Play Store: https://play.google.com/store/apps/details?id=com.game01.lordofchaos.ggplaynew
APK : http://bit.ly/2cUCQvy
✔ LOOKING FOR MORE RPG GAMES? ►►► https://goo.gl/wqCfuv ◄◄◄
—————————————————-
SUBSCRIBE PROAPK TO DISCOVER MORE NEW ANDROID/iOS GAMES : http://goo.gl/dlfmS0
TWITTER: http://twitter.com/Apkno1
FACEBOOK: https://www.facebook.com/proapk4u
G+ : https://plus.google.com/+proapk
PLEASE SUPPORT PROAPK BY LIKE/ SHARE/ COMMENT , THANK YOU!