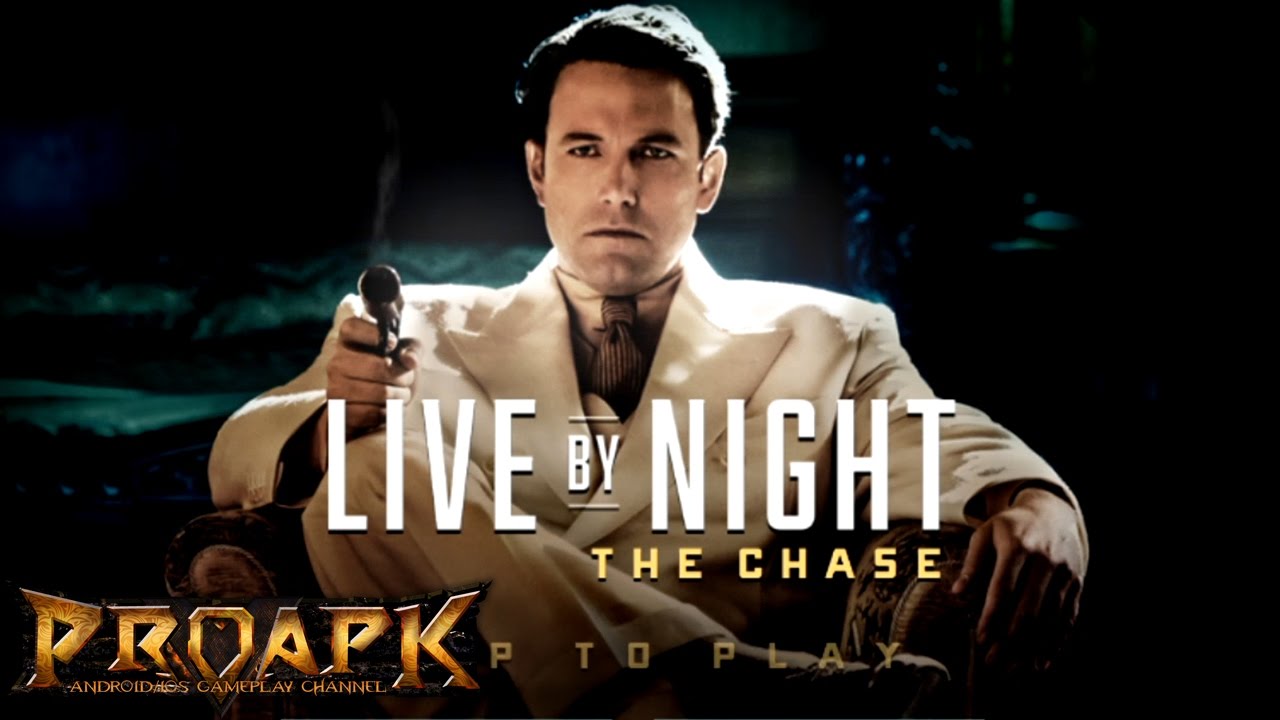 Live By Night – The Chase by Warner Bros. International Enterprises (ANDROID/iOS/iphone/ipad)
►►► SUBSCRIBE PROAPK FOR MORE GAMES : http://goo.gl/dlfmS0 ◄◄◄
Live By Night puts you in the shoes of Joe Coughlin and his gangster associates. Your job is to rob multiple banks throughout the florida area and escape with cash in hand. Evade or take out the police or anyone else who gets in your way.

Upgrade your vehicles and increase the damage of your squad with your hard earned cash. Players can take control of a single character using their machine gun at pivotal combat points. Visit the amazing locations from the Live By Night movie and get taken back to a time when gangsters ruled the streets.
CHASE OR BE CHASED
Joe and his gang are tasked with evading the police while at the same time taking out anyone in their way. They will need to be smart and take shortcuts down hidden alleys in order to completely lose the cops on their tail. Or be a wrecking ball of distruction, smashing and shooting everything in sight.
DRIVE BY SHOOTING
The vehicles in Live By Night shoot automatically the closer they get to their targets. There is also a drive by shooting mode that allows the player to control a single player while AI drives the vehicle for them. In this mode the player must blow up all other vehicles trying to take them down.
ROB A BIGGER BANK
The players job in Live By Night is to succesfully rob a bank. There are 3 difficulty modes, all resulting in a bigger score with more and more police on their tail each time. Players can upgrade their vehicle and squad with hard earned cash. Upgrading health and damage to take down the final bank.
– Explore 2 Beautiful Environments From The Movie
– Play Through 3 Difficulities
– Upgrade Your Vehicle and Gangsters
– Make Cash and Gain The Highest Score Possible
DOWNLOAD
App Store: https://itunes.apple.com/us/app/live-by-night-the-chase/id1185612599?mt=8
Play Store: https://play.google.com/store/apps/details?id=com.wb.goog.livebynight&hl=en
✔ LOOKING FOR MORE RPG GAMES? ►►► https://goo.gl/wqCfuv ◄◄◄
—————————————————-
SUBSCRIBE PROAPK TO DISCOVER MORE NEW ANDROID/iOS GAMES : http://goo.gl/dlfmS0
TWITTER: http://twitter.com/Apkno1
FACEBOOK: https://www.facebook.com/proapk4u
G+ : https://plus.google.com/+proapk
IF YOU LIKE OUR WORKS, PLEASE SUPPORT AND LIKE/ SHARE/ COMMENT ON OUR VIDEOS, THANK YOU!