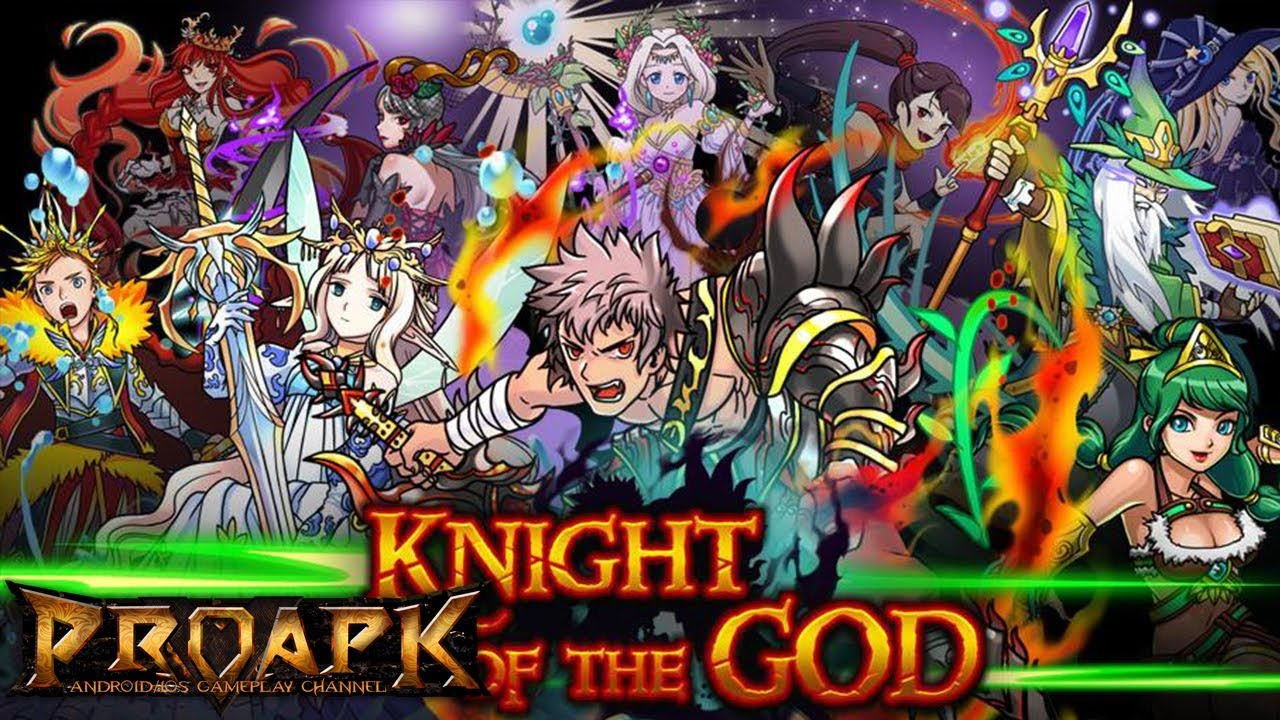 Knight Of God(TCG+ Clicker) by 피닉스게임즈 (ANDROID/iOS/iphone/ipad)
►►► SUBSCRIBE PROAPK FOR MORE GAMES : http://goo.gl/dlfmS0 ◄◄◄
【Game overview】
Genre: TCG + Cliker + Leftover Type
Collection of TCG card combinations
Cliker's striking sensation
Convenient convenience
【Play tricks】
▶ Combination
Each knight has a combination that gives synergy to each other. The synergy increases the knight
more than twice.
example)
Combination of firearms = An article with an active skill that causes a burnout condition
Combinations of articles with additional damage passives in a burn state attack
Water notarization combination, crea combination, ice extraction combination and so on!
▶ knight Upgrade
Upgrade your core knight through upgrade seats that can be acquired through monster hunting!
+ 1Upgrade per stat increase by 10%
▶ knight Gradeup
+ 5Upgrade
GradeUp EXP MAX!
If both conditions are met, hunt boss monsters and get five-star knight to GradeUp knight with
available GradeUp stones!
▶ Expedition Raid
'Soul' that can only be acquired through reincarnation
Extra power can be extracted with monsters that can be obtained through Expedition Raid!
DOWNLOAD
Play Store: https://play.google.com/store/apps/details?id=com.pheonixgames.knightsofgod_global
Total Size : 124 MB
✔ LOOKING FOR MORE RPG GAMES? ►►► https://goo.gl/wqCfuv ◄◄◄
►►► Open World MMORPG Playlist : https://goo.gl/nky4Vl ◄◄◄
►►► Offline Android / iOS Games : https://goo.gl/Q7ouAo ◄◄◄
—————————————————-
SUBSCRIBE PROAPK TO DISCOVER MORE NEW ANDROID/iOS GAMES : http://goo.gl/dlfmS0
TWITTER: http://twitter.com/Apkno1
FACEBOOK: https://www.facebook.com/proapk4u
G+ : https://plus.google.com/+proapk
IF YOU LIKE OUR WORKS, PLEASE SUPPORT AND LIKE/ SHARE/ COMMENT ON OUR VIDEOS, THANK YOU!