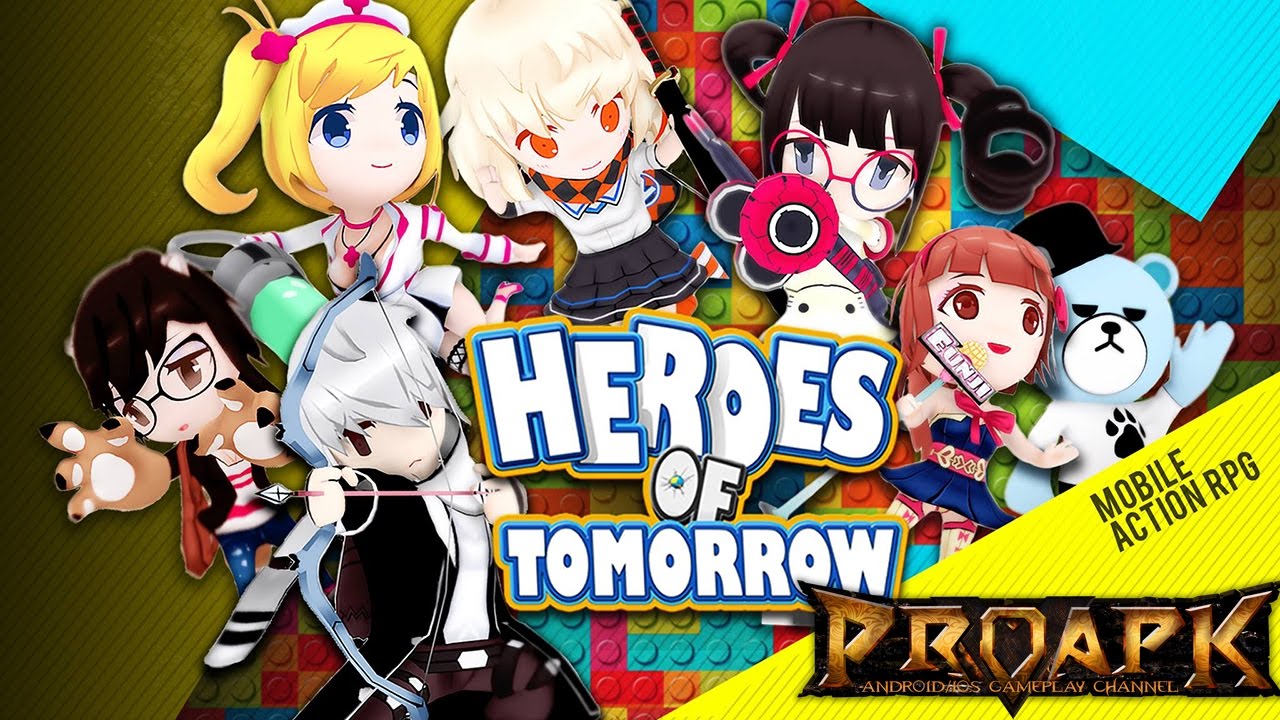 Heroes of Tomorrow by YJM Games (ANDROID/iOS/iphone/ipad)
►►► SUBSCRIBE PROAPK FOR MORE GAMES : http://goo.gl/dlfmS0 ◄◄◄
▶The Invasion of Unidentified Aliens and the Conflicts between Heroes
: Unidentified aliens and ferocious alien bosses invading Earth!
: The epic story of cooperation and conflict between heroes from all places and eras!

▶A whole New Style of the Battle that will thrill you!
: Embrace an abundance of great skills! All New! All Cool! All Thrilling!
: Feel the freshness of a stylish cartoon-style battle! No more boring and same old RPGs!
▶ Endless Heroes and for you to enjoy every day!
: More than 300 attractive heroes with 5 attributes each with 5 specialties!
: Limitless combinations of equipment and cubes beyond your expectation, all for your own hero team!
: Various rich contents you shouldn't miss ; Friends PvP, UFO Conquest, Line Upgrade, Alien Boss Raid, Alien Invasion, Guild Siege and much more!
▶Everyday Compelling Growth of Your Own Hero Team!
: 24/7 never-ending excitement you don't want to miss! No more unbalanced, ordinary games!
DOWNLOAD
App Store: https://itunes.apple.com/app/heroes-of-tomorrow/id1146542677
Play Store: https://play.google.com/store/apps/details?id=com.gamp.gulsday.google.amiaherokor
✔ LOOKING FOR MORE RPG GAMES? ►►► https://goo.gl/wqCfuv ◄◄◄
—————————————————-
SUBSCRIBE PROAPK TO DISCOVER MORE NEW ANDROID/iOS GAMES : http://goo.gl/dlfmS0
TWITTER: http://twitter.com/Apkno1
FACEBOOK: https://www.facebook.com/proapk4u
G+ : https://plus.google.com/+proapk
PLEASE SUPPORT PROAPK BY LIKE/ SHARE/ COMMENT , THANK YOU!