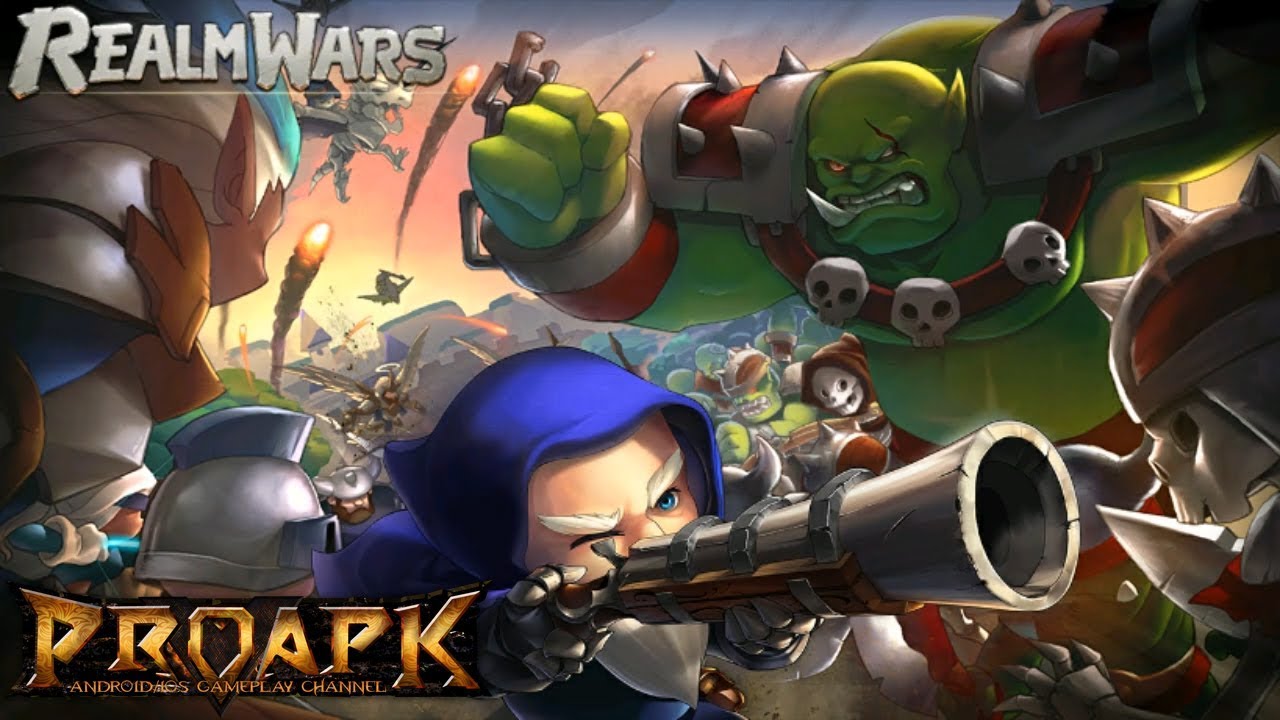 Frontier Clash: Heroes by TOPEBOX (ANDROID/iOS/iphone/ipad)
►►► SUBSCRIBE PROAPK FOR MORE GAMES : http://goo.gl/dlfmS0 ◄◄◄
For centuries has there been a war between the 4 races: Human, Orc, Elf and the Undead. For centuries have they fought the war to the control of the realms, the war which is nowadays referred as the Frontier Clash: Heroes. For centuries have the wars brought death not only to the peaceful villages, but also to the great forests, the dangerous volcanoes and the mysterious lands of the death, where the shadows of the past rule.

The gods have chosen you to enter the arena in this fast paced castle defense game. Frontier Clash: Heroes is a mobile esport oriented moba game. Having focused on the multiplayer pvp aspect of the game, we have perfected this game into a dope new experience with absolutely no cheaters. Relive your childhood dream of being the cunning general mighty race in the war fighting for the realms. Each race having unique troops with different abilities, raging from how quick they attack, to their aoe. One of them is even a summoner.
Frontier Clash: Heroes does not only bring you epic battles, but also brings you an experience like no where else on the mobile gaming platform:
– A huge collection of troops from different races, each troop with unique abilities and strengths.
– A new way to wage war: deploy your troops in a brand new way.
– A fast paced battle system, which will surprise even the most veteran players: Glory and defeat are only a split second apart. Be sure not to take your guard down for even 1 second.
– An E-sport oriented strategy game: Frontier Clash: Heroes is bringing you a brand new E-sport experience. Join millions of other players all over the world, and fight to become the best of them all.
DOWNLOAD
Play Store: https://play.google.com/store/apps/details?id=topebox.game.moba.realmwars
Total Size : 160 MB
✔ LOOKING FOR MORE RPG GAMES? ►►► https://goo.gl/wqCfuv ◄◄◄
►►► Open World MMORPG Playlist : https://goo.gl/nky4Vl ◄◄◄
►►► Offline Android / iOS Games : https://goo.gl/Q7ouAo ◄◄◄
—————————————————-
SUBSCRIBE PROAPK TO DISCOVER MORE NEW ANDROID/iOS GAMES : http://goo.gl/dlfmS0
TWITTER: http://twitter.com/Apkno1
FACEBOOK: https://www.facebook.com/proapk4u
G+ : https://plus.google.com/+proapk
IF YOU LIKE OUR WORKS, PLEASE SUPPORT AND LIKE/ SHARE/ COMMENT ON OUR VIDEOS, THANK YOU!