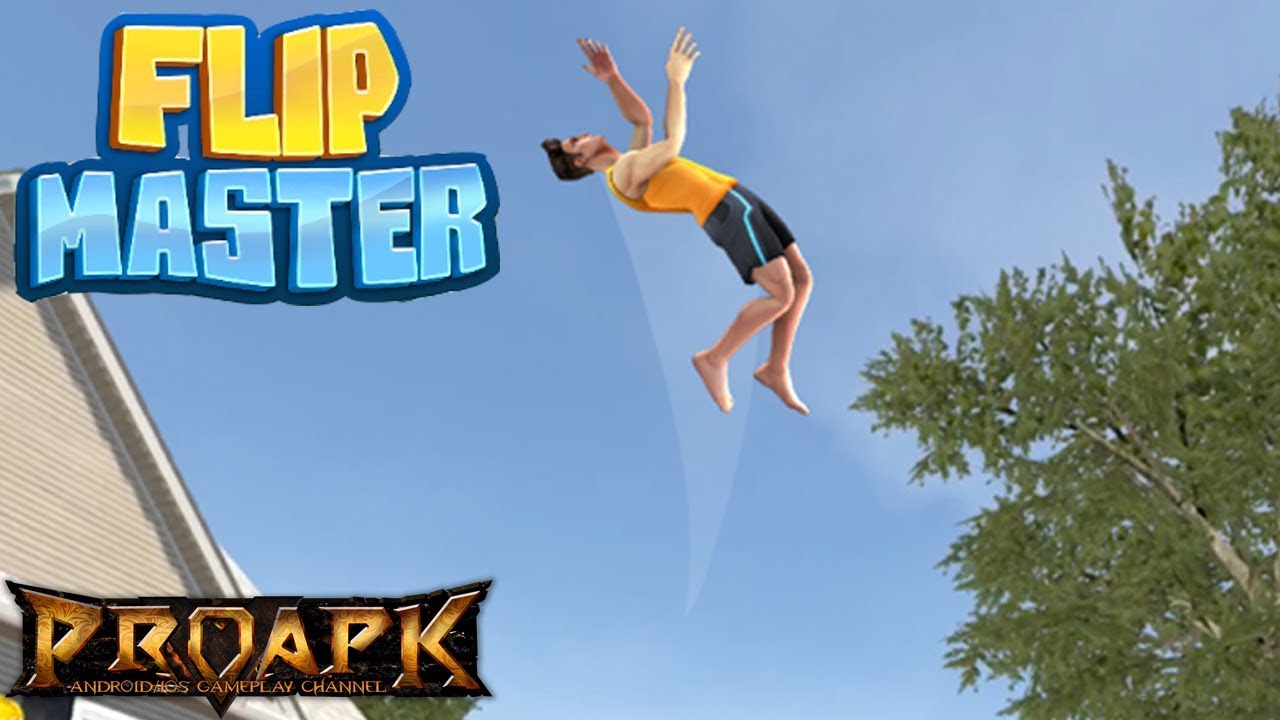 Flip Master by Miniclip.com (ANDROID/iOS/iphone/ipad)
►►► SUBSCRIBE PROAPK FOR MORE GAMES : http://goo.gl/dlfmS0 ◄◄◄
The ULTIMATE TRAMPOLINE GAME on Mobile!
Master the trampoline with Frontflips, Backflips, Gainers, Layouts, Jumps and Bounces on your backyard, gym or circus trampolines and train to be the Master of Trampoline!
With a custom physics engine and animated Ragdoll Physics, Flip Master is the most dynamic and entertaining Trampoline experience ever created! Defy the laws of physics and prove yourself worthy!
Download Flip Master NOW and get:
————————————–
VARIETY OF COOL LOCATIONS!
Pick your location! A Backyard, Gym, a Competitive trampoline, Crazy Circus and Trampoline Park with multiple trampolines!
SKILLS AND TRICKS TO UNLOCK!
Unlock dangerous and spectacular skills! Backflips, Frontflips, Gainers and 10 more tricks at the palm of your hand!
CRAZY POWER UPS!
Power-up Frenzy! A huge amount of power-ups to choose from! Select the medicine ball or the Foam Cube and get the jumping party started! Even More – go to a gold rush with the Coin Rain power-up and much more!
AMAZING CHARACTERS!
Choose, upgrade and customize your characters. Jump as an athlete and reach amazing heights! Every character has their own unique physics!
SHOW OFF YOUR BEST MOVES TO YOUR FRIENDS!
Record your best moves and funniest falls! Show the World who dominates the Trampoline!
DOWNLOAD
App Store: https://itunes.apple.com/ca/app/flip-master/id1214283838?mt=8
Play Store: https://play.google.com/store/apps/details?id=com.motionvolt.flipbounce
Total Size : 162 MB
✔ LOOKING FOR MORE RPG GAMES? ►►► https://goo.gl/wqCfuv ◄◄◄
►►► MMORPG Playlist : https://goo.gl/nky4Vl ◄◄◄
—————————————————-
SUBSCRIBE PROAPK TO DISCOVER MORE NEW ANDROID/iOS GAMES : http://goo.gl/dlfmS0
TWITTER: http://twitter.com/Apkno1
FACEBOOK: https://www.facebook.com/proapk4u
G+ : https://plus.google.com/+proapk
IF YOU LIKE OUR WORKS, PLEASE SUPPORT AND LIKE/ SHARE/ COMMENT ON OUR VIDEOS, THANK YOU!