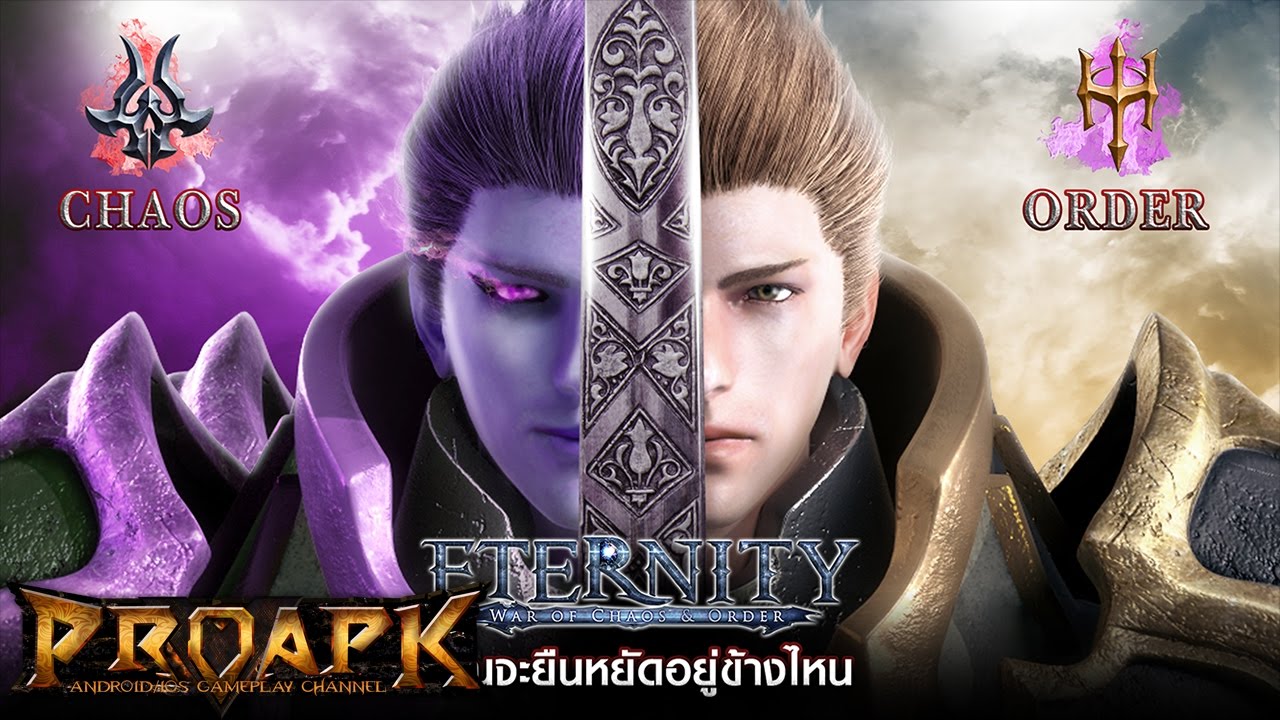 Eternity:War of Chaos & Order by GAME Dreamer (HK) Limited (ANDROID/iOS/iphone/ipad)
►►► SUBSCRIBE PROAPK FOR MORE GAMES : http://goo.gl/dlfmS0 ◄◄◄
Eternity: War of Chaos & Order Mobile RPG game advances of the era. Battle between Chaos and Order will stand by it!

Featuring spectacular
* Great War battle between Chaos and Order usurpation of one of the world's Eternity.
* Vocational cool Powerful Warrior Warrior, Hunter Archers of Elf and Wizard lyrical genius.
* Effects, realistic 3D graphics, the game surpassed the Next Gen.
* Cast fighting fingertips as well.
Game system and function at an exceptionally fun of his age.
– PK, Real Time Battle system combats the enemy at any time.
– The couple truce was met with great skill and dungeons private couples only.
– The battle between Chaos and Order on the ancient battlefield in a typical MOBA.
– Systematic fashion, vehicles and elegant wings are beyond imagination, adding strength to the wearing.
– The establishment of a military veteran warlord stronghold to prevent the enemy to attack comers.
– The World Boss hand with these partners, your boss pledges tough to win a Super Rare item.
– The Market exchange traded items freely.
(Google Translate)
DOWNLOAD
App Store: https://itunes.apple.com/th/app/tai-guo-yong-heng/id1145798556?l=zh&ls=1&mt=8
Play Store: https://play.google.com/store/apps/details?id=com.gamedreamer.etth
APK : http://hicdn.gamedreamer.com.tw/etth_gd.apk
✔ LOOKING FOR MORE RPG GAMES? ►►► https://goo.gl/wqCfuv ◄◄◄
—————————————————-
SUBSCRIBE PROAPK TO DISCOVER MORE NEW ANDROID/iOS GAMES : http://goo.gl/dlfmS0
TWITTER: http://twitter.com/Apkno1
FACEBOOK: https://www.facebook.com/proapk4u
G+ : https://plus.google.com/+proapk
PLEASE SUPPORT PROAPK BY LIKE/ SHARE/ COMMENT , THANK YOU!