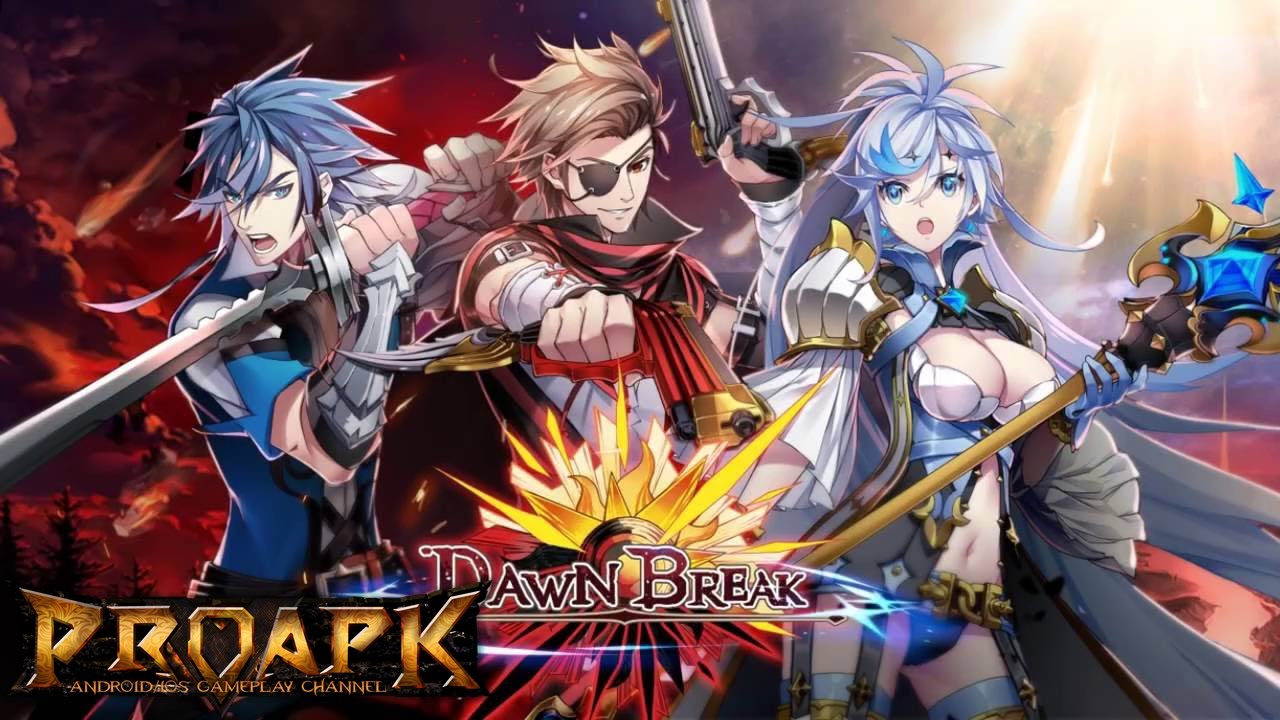 DawnBreak:曙光 by Auer Media & Entertainment (ANDROID/iOS/iphone/ipad)
►►► SUBSCRIBE PROAPK FOR MORE GAMES : http://goo.gl/dlfmS0 ◄◄◄
Game Description
That day, the sky eclipse coming across a huge dark shadow, then a large number of meteors fall from the sky and a girl ……
Anis and changed the fate of Luke, is God deliberately arranged it?
Fate against three legendary poems, you will be finished up unfinished chapter.
Game Features
◎ Voice Full story: Epic Drama + Live2D + voice actors, with a story like watching vivid animation in general, return to the benevolent nature of the RPG.
◎ class handle: Use AB, AAB, AAAB, AAAAB and other key operations, trying out various operations dazzling unparalleled pleasure!
◎ multiplayer battle Cooperation: call four friends to team up and challenge powerful Monster earn huge rewards, enjoy connections were fighting hunting fun!
◎ strongest Overlord war: the first Overlord warfare systems, real-5 PK Fuzion, turned into a game Boss killing all opponents!
◎ super cute fairy: fairy pet owner can follow along with the fighting, but also set the home page, the host of intimate interaction! !
(Google Translate)
DOWNLOAD
App Store: https://itunes.apple.com/tw/app/dawnbreak-shu-guang/id1049247157?mt=8
Play Store: https://play.google.com/store/apps/details?id=com.auer.dawnbreak.zhtw
✔ LOOKING FOR MORE RPG GAMES? ►►► https://goo.gl/wqCfuv ◄◄◄
—————————————————-
SUBSCRIBE PROAPK TO DISCOVER MORE NEW ANDROID/iOS GAMES : http://goo.gl/dlfmS0
TWITTER: http://twitter.com/Apkno1
FACEBOOK: https://www.facebook.com/proapk4u
G+ : https://plus.google.com/+proapk
PLEASE SUPPORT PROAPK BY LIKE/ SHARE/ COMMENT , THANK YOU!