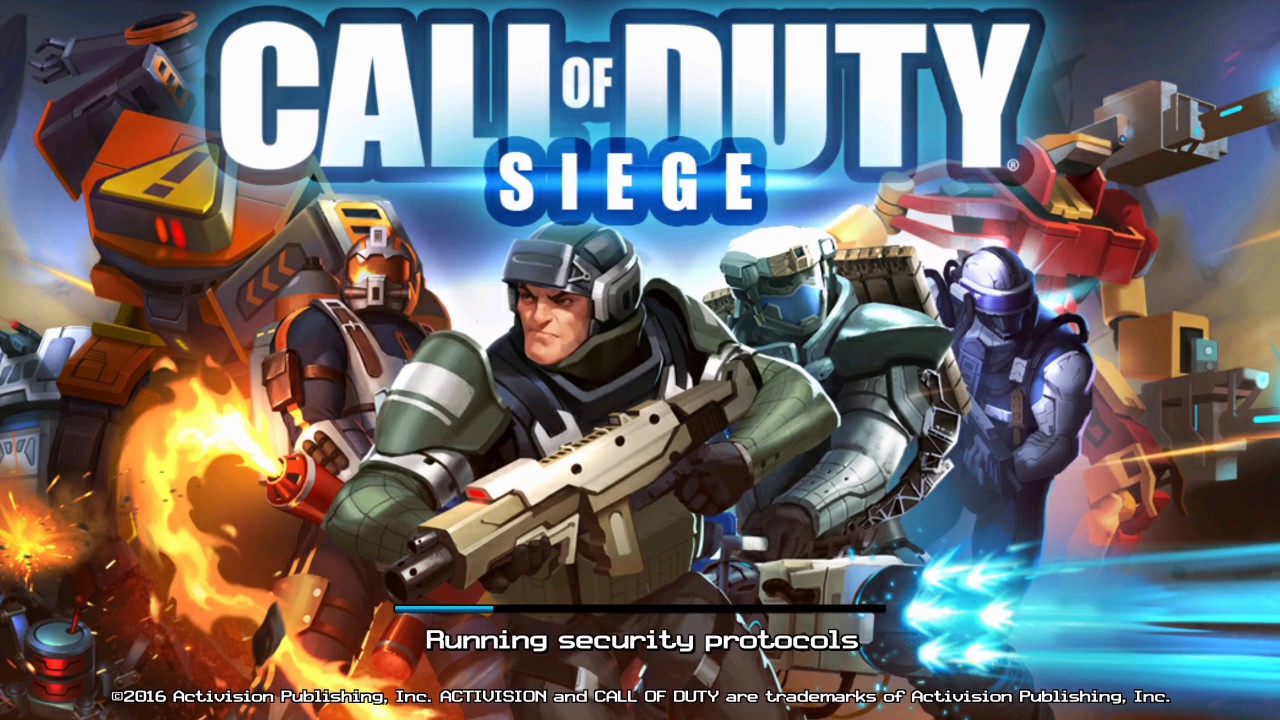 Call of Duty: Siege by Activision Publishing, Inc (ANDROID/iOS/iphone/ipad)
►►► SUBSCRIBE PROAPK FOR MORE GAMES : http://goo.gl/dlfmS0 ◄◄◄
Conquer the galaxy in Call of Duty®: Siege, the real-time strategy & collectible game set in the Call of Duty: Infinite Warfare universe!

From the team behind the hit strategy game, Call of Duty: Heroes, comes a new way to wage war. Command your warship, the "Retribution," to form offensive strike teams and reclaim planets from enemy factions that have seized power from the United Nations Space Alliance. To strengthen your position, you'll need to build up strong defenses to maintain your grasp on hard won territories.
The universe is under siege, and you're its last hope – are you up for the challenge?
——————–
FEATURES:
**Command Heroes and Units from Call of Duty: Infinite Warfare! **
• Collect, upgrade, and customize over 40 unique units including Captain Reyes, C8 and C12 Robots, Skelter Fighters, and more!
**Build Unbreakable Strongholds and Powerful Offensive Teams! **
• Uncover defensive structures to protect your base against PvP invasions while simultaneously creating an offensive force to raid and destroy foes.
**Conquer the Universe in Strategic PvP and PvE Battles! **
• Battle in PvP to earn Trophies to rise through Leagues to discover more powerful units. Conquer and hold planets throughout the solar system in PvE to generate hordes of resources!
**Collect Loot from Supply Drops! **
• Earn valuable rewards from Supply Drops to build the ultimate army.
**Join Alliances to Expand your Collection! **
• Donate units and structures to earn XP and chat with Alliance members to strategize new ways to overcome opponents.
DOWNLOAD
App Store: https://itunes.apple.com/au/app/call-of-duty-siege/id1105079725?mt=8
Play Store: https://play.google.com/store/apps/details?id=com.activision.callofduty.siege
✔ LOOKING FOR MORE RPG GAMES? ►►► https://goo.gl/wqCfuv ◄◄◄
—————————————————-
SUBSCRIBE PROAPK TO DISCOVER MORE NEW ANDROID/iOS GAMES : http://goo.gl/dlfmS0
TWITTER: http://twitter.com/Apkno1
FACEBOOK: https://www.facebook.com/proapk4u
G+ : https://plus.google.com/+proapk
PLEASE SUPPORT PROAPK BY LIKE/ SHARE/ COMMENT , THANK YOU!