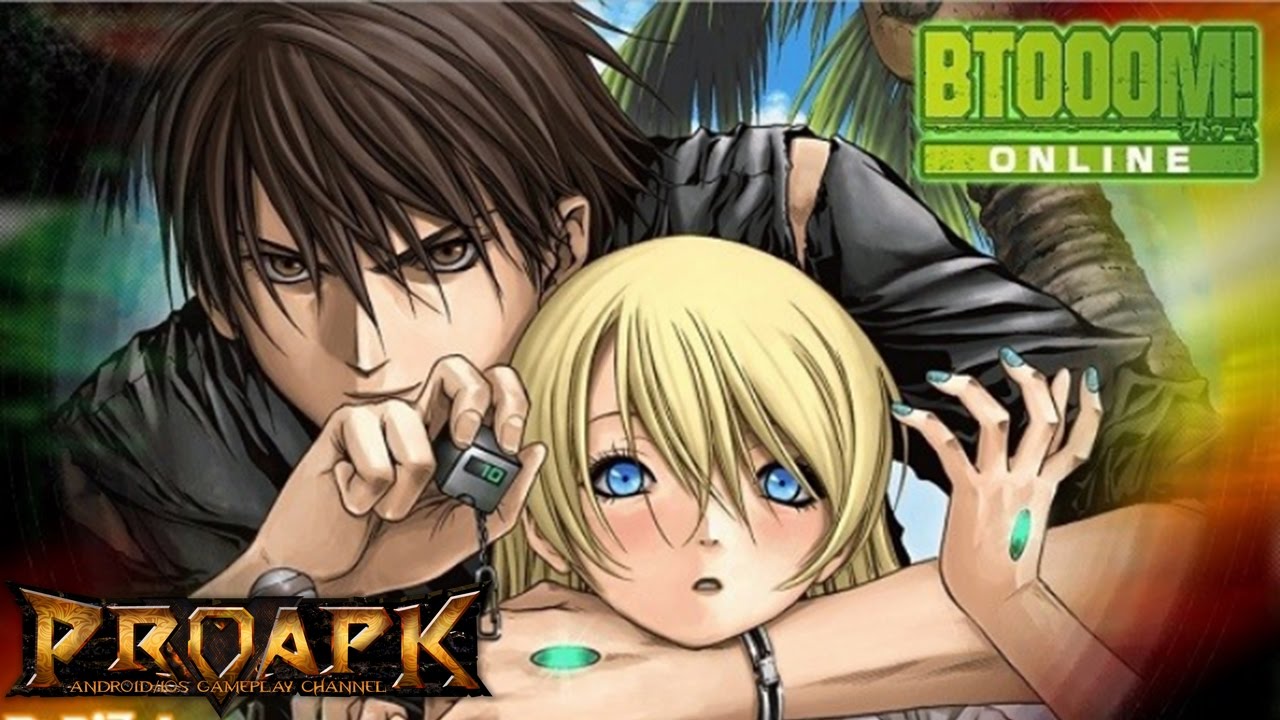 BTOOOM! ONLINE – BTOOOM!オンライン by Asobimo, Inc. (ANDROID/iOS/iphone/ipad)
►►► SUBSCRIBE PROAPK FOR MORE GAMES : http://goo.gl/dlfmS0 ◄◄◄
◆ 3 minutes Survival! BTOOOM! Online appeared !!
"BTOOOM! Online" to rebuild the original "BTOOOM!" In the game for, full 3D fighting game that combines the online element!

Of the fight for the life and death to be drawn to the original as "fear" and easy to enjoy, "tension" with smartphone. The game genre called "Stealth Bomber action (SBA)", adopted a new genre, is a system that allows brain game of great power in the different fight how the other fighting game!
◆ hiding, throw! Bomb Battle
"BTOOOM! Online" has a different way of fighting the general competitive game, moving secretly so as not to be found in the enemy, combat, such as kill took advantage of a moment of opportunity has become a theory.
The player will be the winner of the fight by collecting a "chip". "Chip" in addition to entering the hand and defeat the enemy, you can generate and "chip data" that can be recovered from the map in or supply goods collect a predetermined number.
◆ wide variety width of the battle spread "BIM (bomb)"
The weapon "BIM" that appeared in the game, appeared different types!
There is an upper limit to the ownership of the number of BIM, or to ensure what is paid somewhere in the map during the battle, can be or is generated by collecting material. It will be key to the strategy.
◆ their similar character also make "character create"
The character customization, type and height of the face, body weight, up to the size of the breast, can be freely set at the time of character creation.
In addition, also appeared, such as the avatar element and allows for a more free character makeup.
Oli authorship of Inoue teacher was ruled to draw your original avatar too! !
(Translate by Google)
DOWNLOAD
Play Store: https://play.google.com/store/apps/details?id=com.asobimo.btooom_jp
✔ LOOKING FOR MORE RPG GAMES? ►►► https://goo.gl/wqCfuv ◄◄◄
—————————————————-
SUBSCRIBE PROAPK TO DISCOVER MORE NEW ANDROID/iOS GAMES : http://goo.gl/dlfmS0
TWITTER: http://twitter.com/Apkno1
FACEBOOK: https://www.facebook.com/proapk4u
G+ : https://plus.google.com/+proapk
IF YOU LIKE OUR WORKS, PLEASE SUPPORT AND LIKE/ SHARE/ COMMENT ON OUR VIDEOS, THANK YOU!