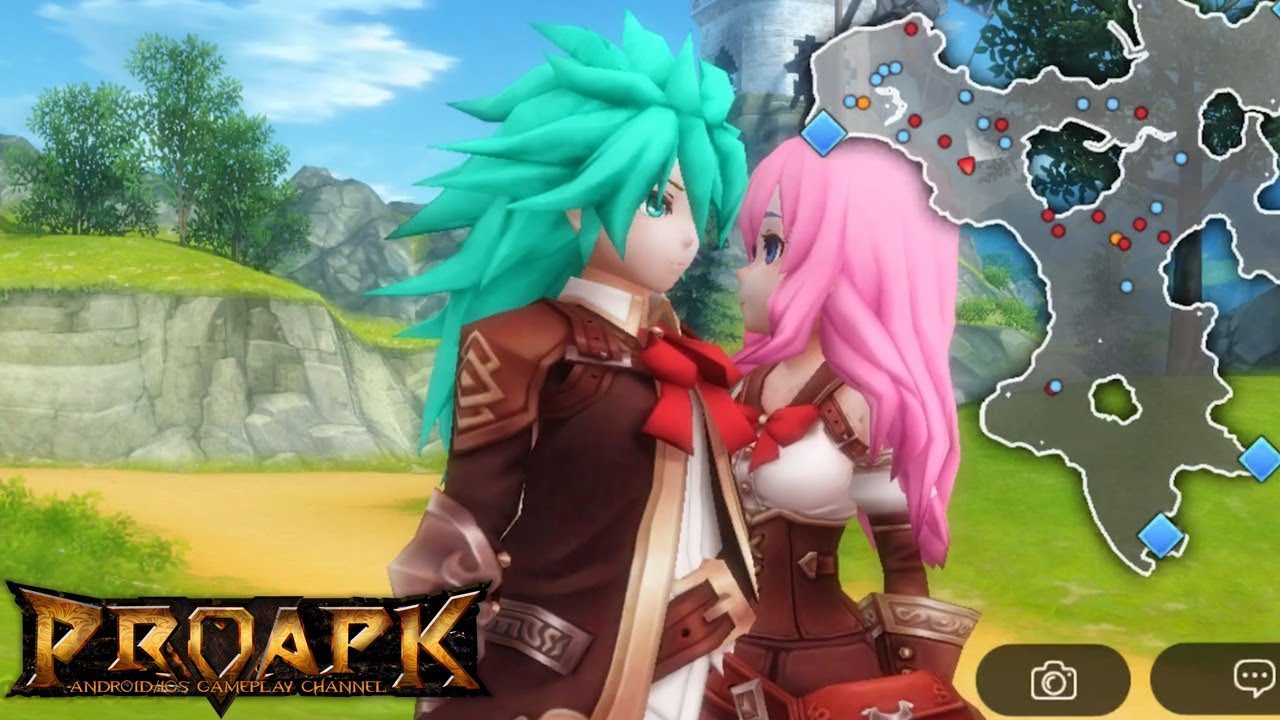 AlchemiaStory by Asobimo, Inc. (ANDROID/iOS/iphone/ipad)
►►► SUBSCRIBE PROAPK FOR MORE GAMES : http://goo.gl/dlfmS0 ◄◄◄
★2M Downloads Achieved!★
Makes you want to screenshoot each scene!
Go on a journey to the beautiful world with your favorite YOME!

~~~Details~~~
◆Easy communication with "Like" and "Stickers"!◆
Send a "Like" for those players who you want to be friend with!
Also, "Sticker" function will make communication faster and easier!
Reach your total friends to 100!
◆Journey with your "YOME"!◆
There is a "YOME" system, another character to journey and help out each other with the player!
Leading the way to the target, supporting the battle, and synthesizing the items etc., s/he can help you out!
You can create your own "YOME" character like for your own character. Create your own favorite partner!
◆Creating character more freely◆
Whole new level of character creation for smartphone!
Now with hairstlye and length, body-type and the length of eyebrows can be adjusted precisely…
Create your character and your own "YOME"!
Create your own "YOME"!
◆Battle hard with easy commands!◆
Simply choose your commands to fight!
Cooperate with "YOME" and defeat enemies!
Maximum of 8 players can join the battle. Challange the stronger monster with your friends!
◆Solo-Player Mode◆
If you want to play in single, there is "Solo-Player Mode" function!
If you feel you wouldn't fit in with MMORPG community, it's okay!
Use this mode to play more casually by yourself!
◆Unforgettable story and characters!◆
You will be in the fantastic world with unique characters!
Enjoy the good-old "J-RPG" story!
★Story★
World and magic and alchemy unites.
Night before the Industrial Revolution
people gather to the city,
to avoid "mamonos"
and as youths grow up,
have to go on a journey.
And the hero too,
will go on a journey
to defeat "Mao" around the world
and to find where they belong…
DOWNLOAD
App Store: https://itunes.apple.com/us/app/id1153459025?ls=1&mt=8
Play Store: https://play.google.com/store/apps/details?id=com.asobimo.alchemiastory
Total Size : 325 MB
Online/Offline? : Online
✔ LOOKING FOR MORE RPG GAMES? ►►► https://goo.gl/wqCfuv ◄◄◄
►►► Open World MMORPG Playlist : https://goo.gl/nky4Vl ◄◄◄
►►► Offline Android / iOS Games : https://goo.gl/Q7ouAo ◄◄◄
—————————————————-
SUBSCRIBE PROAPK TO DISCOVER MORE NEW ANDROID/iOS GAMES : http://goo.gl/dlfmS0
TWITTER: http://twitter.com/Apkno1
FACEBOOK: https://www.facebook.com/proapk4u
G+ : https://plus.google.com/+proapk
IF YOU LIKE OUR WORKS, PLEASE SUPPORT AND LIKE/ SHARE/ COMMENT ON OUR VIDEOS, THANK YOU!