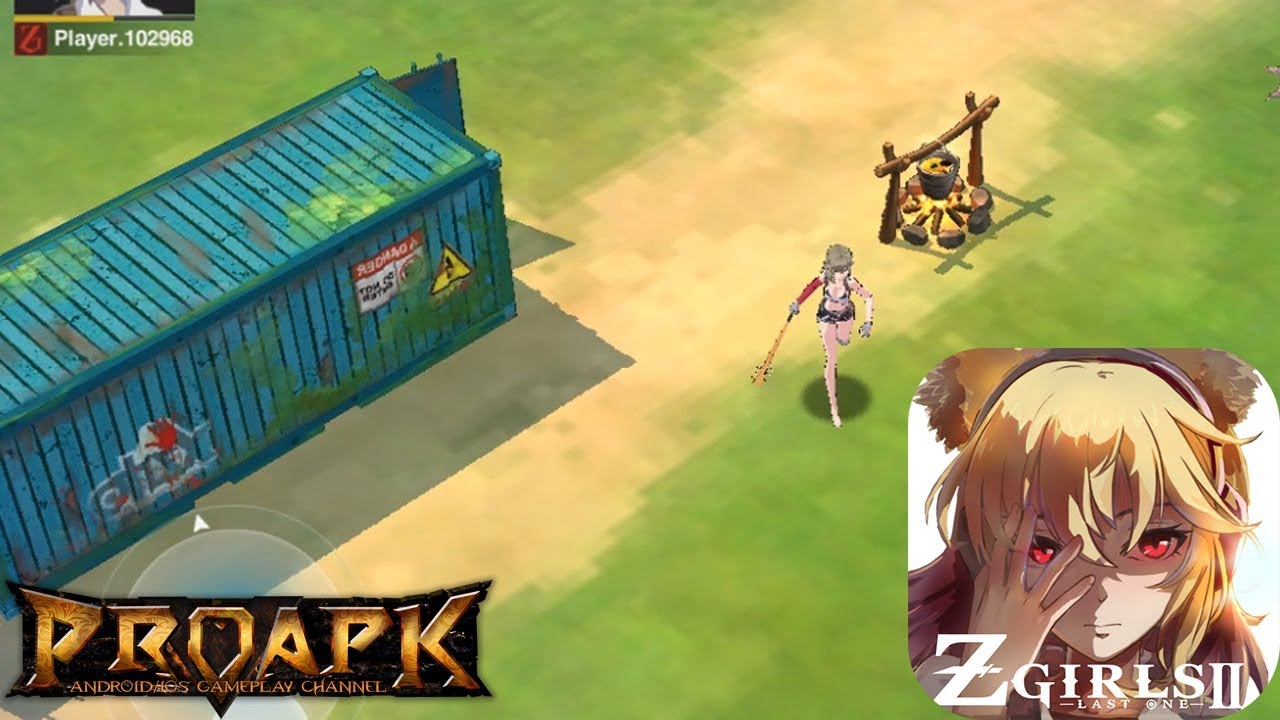 Zgirls II-Last One by Star Ring Game Limited (ANDROID/iOS/iphone/ipad)
►►► SUBSCRIBE PROAPK FOR MORE GAMES : http://goo.gl/dlfmS0 ◄◄◄
Zgirls II is a 3D massively multiplayer online zombie survival game available to players all over the world. In this game, you play as a bionic girl thrown into a hellish world filled with zombies, with only one goal: SURVIVE!

Rules for Survival:
Collect as many resources as possible
Resources are essential for survival. Within the game, you will have to search for all kinds of resources to build a home to shelter yourself from zombie attacks.
Obtain Food
Hunt, forage, or search for supplies. You can't fight on an empty stomach. After each battle, replenish yourself by cooking some food on the bonfire.
Slaughter Zombies
The greatest threat to your survival is zombies. Effectively defending yourself against them is the key to your survival. Make sure to use the weapons at your disposal correctly as making too much sound can attract herds of zombies and bring horrendous consequences.
Unlock New Gadgets
You are only able to create primitive makeshift weapons during early stages of the game, but as you level up, you will be able to unlock better weapons and working platforms to boost your combat ability and make survival easier. With abundant resources, you can even create your own Battle Mech.
Player vs. Player Combat
If you want faster access to resources, a predatory approach is your best option. Gather your trustworthy friends for epic battles for control of resources. Prepare well and don't let your teammates down!
Join Gangs
Individual power has its limits. Being in a gang will boost your chances of survival. Having allies is great, even if they're only temporary. Work together with other gang members for mutual benefit or stab them in the back and take all their loot.
DOWNLOAD
App Store: Coming soon
Play Store: https://play.google.com/store/apps/details?id=com.starring.zgirls2
Total Size : 154 MB
✔ LOOKING FOR MORE RPG GAMES? ►►► https://goo.gl/wqCfuv ◄◄◄
►►► Open World MMORPG Playlist : https://goo.gl/nky4Vl ◄◄◄
►►► Offline Android / iOS Games : https://goo.gl/Q7ouAo ◄◄◄
—————————————————-
SUBSCRIBE PROAPK TO DISCOVER MORE NEW ANDROID/iOS GAMES : http://goo.gl/dlfmS0
TWITTER: http://twitter.com/Apkno1
FACEBOOK: https://www.facebook.com/proapk4u
G+ : https://plus.google.com/+proapk
IF YOU LIKE OUR WORKS, PLEASE SUPPORT AND LIKE/ SHARE/ COMMENT ON OUR VIDEOS, THANK YOU!