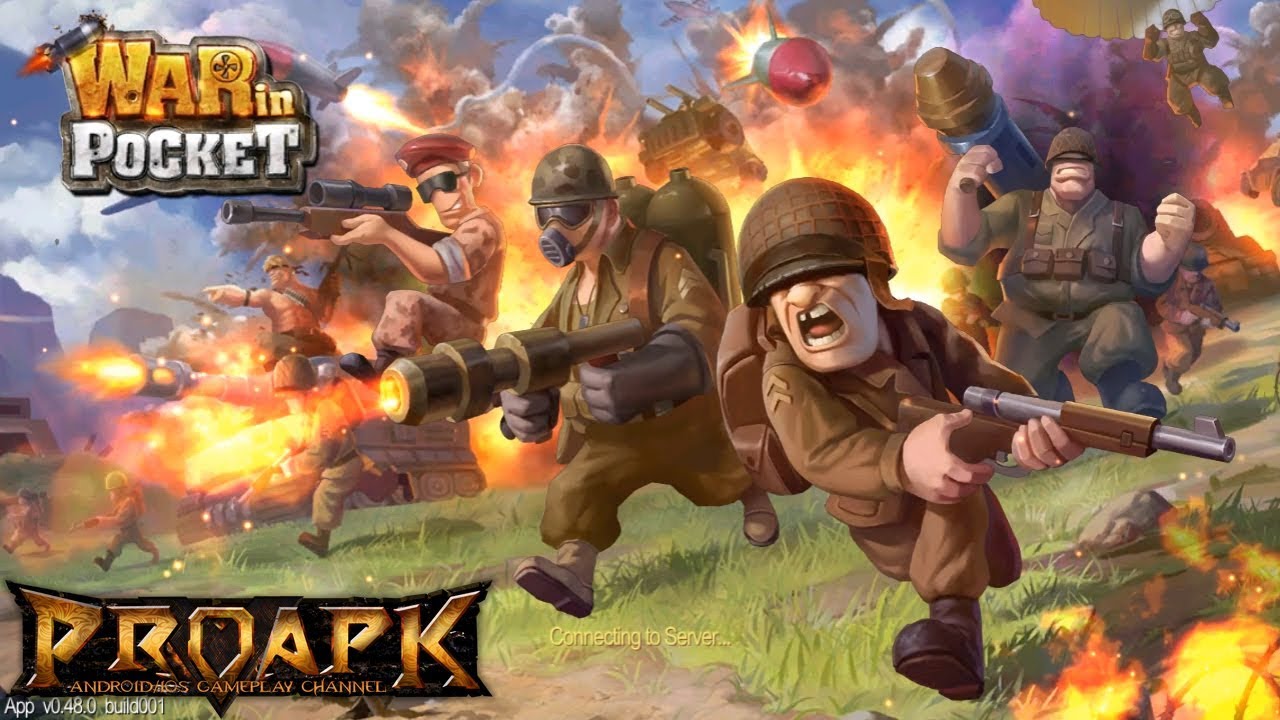 War in Pocket by EFUN COMPANY LIMITED (ANDROID/iOS/iphone/ipad)
►►► SUBSCRIBE PROAPK FOR MORE GAMES : http://goo.gl/dlfmS0 ◄◄◄
Boom the world warfare in the latest strategy MMO game of modern war – War in Pocket!
Build a base, develop the real-time strategy and lead your elite troops against enemies on the battlefield. Are you ready for conquering the world? The best defense is a good offense! Join the millions of players from around the world now, befriend allies to combat enemies in intelligent wars and become legendary!

During the closed beta test, we are happy to invite all players to try their hand at War in Pocket and let us know what they think. There's no NDA during the beta, and we'd love to hear all about your epic victories and see screenshots and videos sharing your experiences with the game. Please note that War in Pocket is still in development, and what you see and play in the beta test isn't necessarily representative of what to expect in the final game.
DOWNLOAD
Play Store: https://play.google.com/store/apps/details?id=com.weywell.wgame.efunkoudai.se
APK: https://kdzzen-download.vsplay.com/apk/warinpocket.apk
Total Size : 173 MB
✔ LOOKING FOR MORE RPG GAMES? ►►► https://goo.gl/wqCfuv ◄◄◄
►►► Open World MMORPG Playlist : https://goo.gl/nky4Vl ◄◄◄
►►► Offline Android / iOS Games : https://goo.gl/Q7ouAo ◄◄◄
—————————————————-
SUBSCRIBE PROAPK TO DISCOVER MORE NEW ANDROID/iOS GAMES : http://goo.gl/dlfmS0
TWITTER: http://twitter.com/Apkno1
FACEBOOK: https://www.facebook.com/proapk4u
G+ : https://plus.google.com/+proapk
IF YOU LIKE OUR WORKS, PLEASE SUPPORT AND LIKE/ SHARE/ COMMENT ON OUR VIDEOS, THANK YOU!