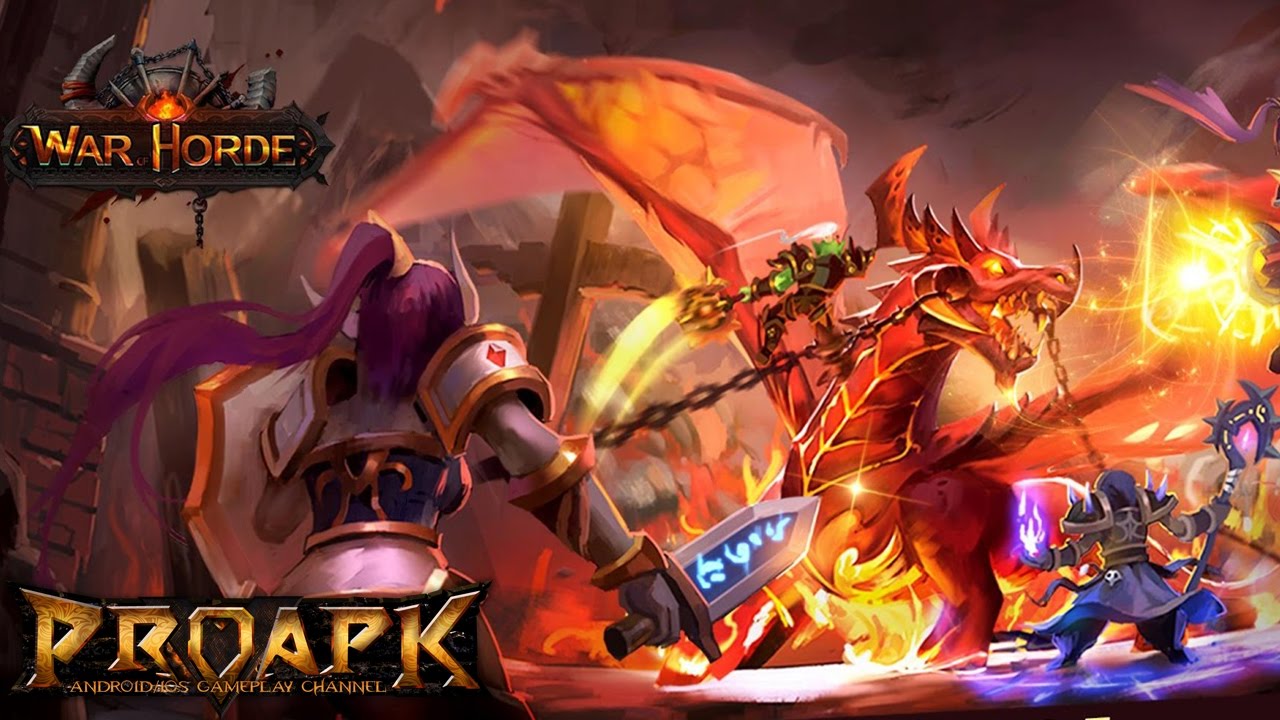 War of Horde – Epic 3D MMORPG by T1gamer (ANDROID/iOS/iphone/ipad)
►►► SUBSCRIBE PROAPK FOR MORE GAMES : http://goo.gl/dlfmS0 ◄◄◄
Back to the front against the Demon Legion! Welcome to War of Horde, a real-time action 3D MMORPG for mobile. Venture into the mystic open world, where never-ending adventure happens. Meet legendary heroes, discover their stories, group with friends and beat powerful villians. Wage in eternal battle for honor and glory!
==Open Beta Starts at 10:00am Nov. 18th.==

*Features*
Choose Your Favorite Class
– Knight: Potent defense and self-heal with average physical damage.
– Demon Hunter: Ranged damage dealer that shoot from a distance.
– Mage: Heavy magic damage dealer with crowd control.
– Berserker: A fierce two-handed axe wielder that deals extreme high physical damage.
A Mystic Open World
Explore areas from peaceful forest to deepsea or even a fiery volcano area. Meet with legendary heroes, complete various quests and collect abundant rewards!
Grouped Dungeons
Recall your old raid memories. Group up with your friends, beat dungeon bosses, increase your team power, and ultimately face the challenge of Raid Dungeons. Ready to pursue a server-first!
Shiny Costumes
Unique costumes for each class. Fashion yourself better while saving the world.
Gear Crafting
Potent gear crafting system, enabling personalized choices in crafting unique gears.
Guild System
Build up your guild and bond with your closest allies. Achieve the victory among other guilds and conquer a legendary city!
DOWNLOAD
App Store: https://itunes.apple.com/sg/app/war-horde-epic-3d-mmorpg-action/id1144440612?mt=8
Play Store: https://play.google.com/store/apps/details?id=com.t1gamer.wohnew
APK : http://woh.t1gamer.com/
✔ LOOKING FOR MORE RPG GAMES? ►►► https://goo.gl/wqCfuv ◄◄◄
—————————————————-
SUBSCRIBE PROAPK TO DISCOVER MORE NEW ANDROID/iOS GAMES : http://goo.gl/dlfmS0
TWITTER: http://twitter.com/Apkno1
FACEBOOK: https://www.facebook.com/proapk4u
G+ : https://plus.google.com/+proapk
PLEASE SUPPORT PROAPK BY LIKE/ SHARE/ COMMENT , THANK YOU!