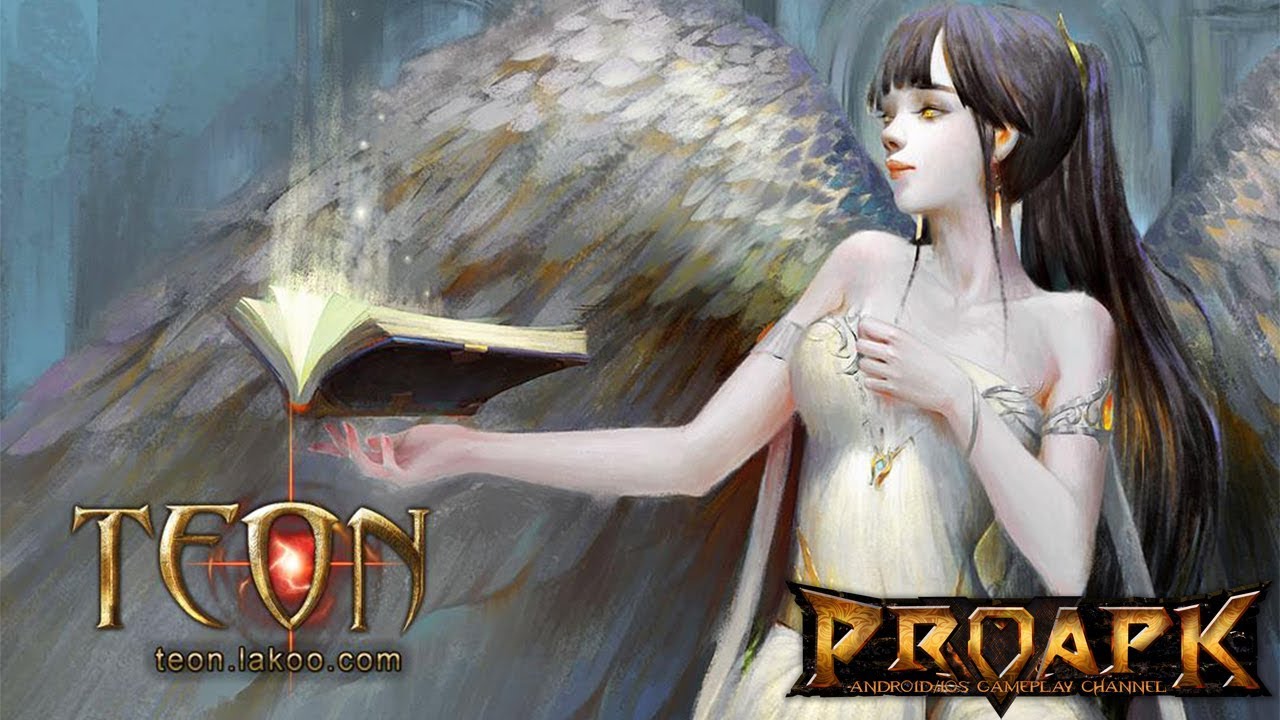 Teon – All Fair Hardcore ARPG by Lakoo (ANDROID/iOS/iphone/ipad)
►►► SUBSCRIBE PROAPK FOR MORE GAMES : http://goo.gl/dlfmS0 ◄◄◄
Don't download if you expect mindless tutorials, easy quests, or fast level-up.
Get yourself frustrated from maze-like dungeons, low drop rate and confusing rules!
We only expect those strong in heart and mind.

A world with vast landscape
* Discover the fantasy world "step-by-step"
* No more "tap-to-select-a-dungeon"
Form clans, expolore dungeons, defeat bosses
* Don't face danger alone, face it in a group!
* Lots of unexplained rules and hidden monsters
* Share your experience with your clan members, advance faster!
* Powerful bosses are hiding in extremely large maze-like dungeons
Your character, your choice
* Add stats points the way you want
* Same equipment works differently for each class
Trade with others, be a merchant
* You can trade and sell almost anything
Intense PVP action
* Force PK anytime outside of town!
* Kill others and get a chance to loot their equipment, but become a criminal at the same time!
[Story]
Teon, God of Creation, created Edin and all beings. The powerful Giants enslaved the other races, but Humans fought back. King Arthur, leader of knights, finally became the master of Edin. With Edin united, the Tower of Babel was built in attempt to reach Heaven. Enraged, Teon imprisoned King Arthur. Chaos ensued, and Humans dropped like flies.
Finally, the brutal King Attila took over the throne and brought terror over the world. The Undead rose, and Edin was shrouded in darkness.
Still, the light of justice never faded. Knights, Mages, and Elves fight alongside King Arthur's descendants to revolt against the anarchy of King Attila. Here begins the fight of Kings and Knights!
DOWNLOAD
App Store: https://itunes.apple.com/app/apple-store/id1240710221?mt=8
Play Store: https://play.google.com/store/apps/details?id=com.lakoo.teonworld
Total Size : 856 MB
✔ LOOKING FOR MORE RPG GAMES? ►►► https://goo.gl/wqCfuv ◄◄◄
►►► Open World MMORPG Playlist : https://goo.gl/nky4Vl ◄◄◄
►►► Offline Android / iOS Games : https://goo.gl/Q7ouAo ◄◄◄
—————————————————-
SUBSCRIBE PROAPK TO DISCOVER MORE NEW ANDROID/iOS GAMES : http://goo.gl/dlfmS0
TWITTER: http://twitter.com/Apkno1
FACEBOOK: https://www.facebook.com/proapk4u
G+ : https://plus.google.com/+proapk
IF YOU LIKE OUR WORKS, PLEASE SUPPORT AND LIKE/ SHARE/ COMMENT ON OUR VIDEOS, THANK YOU!