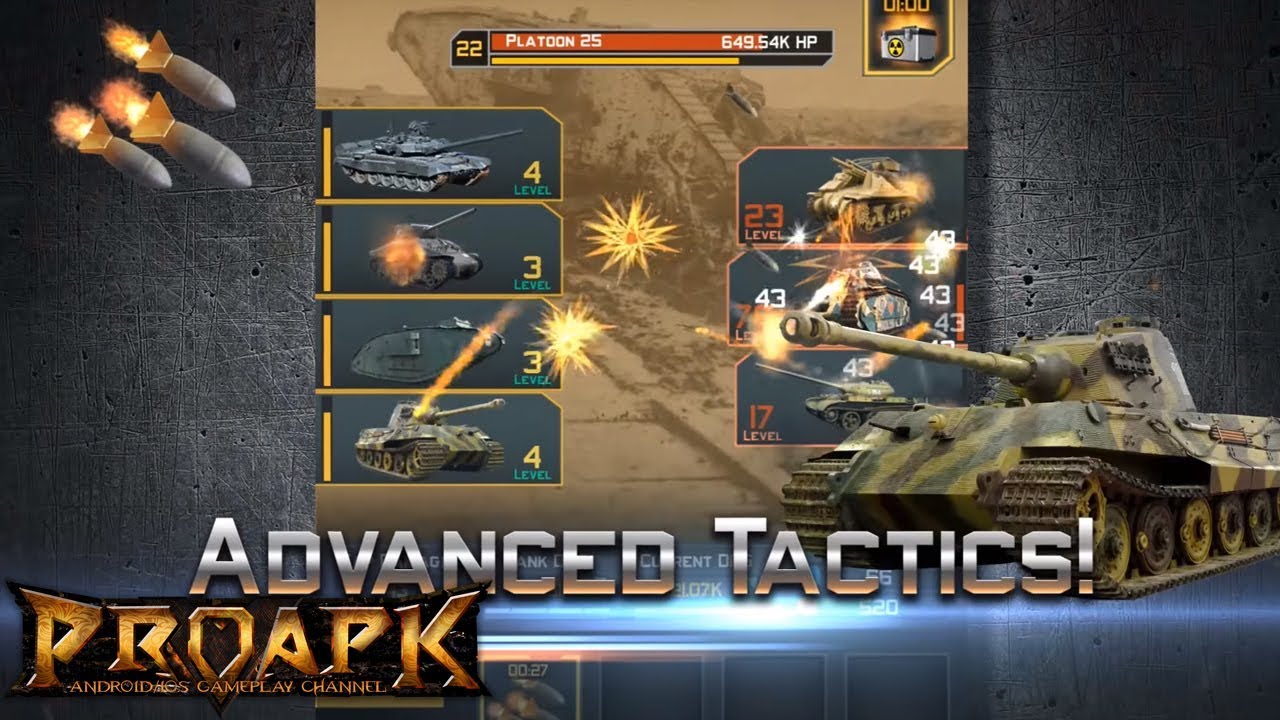 Epic Tank Battles in History by Animoca XL (ANDROID/iOS/iphone/ipad)
►►► SUBSCRIBE PROAPK FOR MORE GAMES : http://goo.gl/dlfmS0 ◄◄◄
Tanks of iron and steel. Prepare your army for world war! Command, upgrade and level up your tank battalion, and click them into place with advanced tactics, in a new take on tap warfare!
– Mighty Armour from the U.S.A! M4 Sherman, M1 Abrams, M1A2, and the M48 Patton
– The Best of British! Mark IV from World War I, Valentine, Matilda, Centurion and the Challenger 1 & 2
– Russia's Iron! T90 and T14 Armata
– Soviet Steel! T34-85 and T55, T72, and T80
– German Might! Panzer IV, Tiger 1 & 2, and Leopard 1 & 2
– China's Arsenal! Type 59 and Type 99
– A Global Blitz! AMX Leclerc from France, Italian C1 Ariete, the South Korean K2 Black Panther, Israeli Merkava, the Yugoslave M84, and the Polish PT-91 Twardy
(more…)