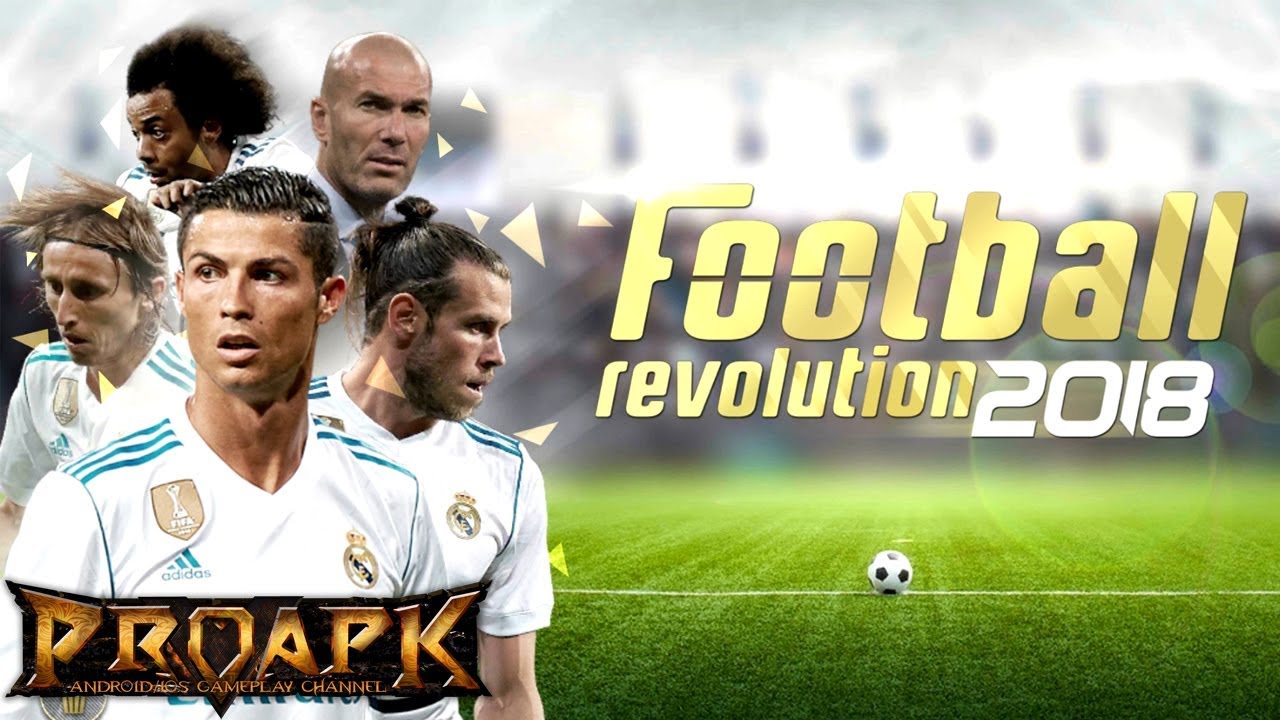 Soccer Revolution 2018 / Football Revolution 2018 by iDreamSky (ANDROID/iOS/iphone/ipad)
►►► SUBSCRIBE PROAPK FOR MORE GAMES : http://goo.gl/dlfmS0 ◄◄◄
Soccer Revolution 2018 is an exciting 3D mobile soccer game in partnership with FIFPro, created for soccer fans across the world. With realistic gameplay and action recorded by real players, you will be front and center of each exhilarating match.
Hero Time – feel the thrill as you control the unfolding of critical moments, where the outcome of the game will be decided.
Officially authorized by Real Madrid, dubbed by Jon Champion of ESPN, with over 2000 real soccer players, state-of-the-art action capture technology, real action and hero times, Soccer Revolution 2018 is revolutionizing the game.

[Be the Hero]
When the critical Hero Time comes, you decide the outcome on making the choice to pass, dribble or shoot.
[Realistic Gameplay Puts You in The Match]
State-of-the-art action capturing technology that delivers unprecedented quality – putting you right in the stadium with your team.
[Professional Soccer at Your Fingertips]
50 plus formations and hundreds of tactics to be chosen to build your own playing style.
[World's Best Players on Your Team]
Recruit the best Soccer Stars from the best teams in the world. How does it feel to be a manager of Real Madrid like Zinedine Zidane with C.Ronaldo, K.Benzema, G.Bale, L.Modric, Sergio Ramos and Marcelo on your team?
[Official Authorization]
Authorized by FIFPro for the latest player stats for a realistic managing experience.
DOWNLOAD
App Store: Coming soon
Play Store: https://play.google.com/store/apps/details?id=com.idreamsky.football.soccer.revolution
Total Size : 367 MB
✔ LOOKING FOR MORE RPG GAMES? ►►► https://goo.gl/wqCfuv ◄◄◄
►►► Open World MMORPG Playlist : https://goo.gl/nky4Vl ◄◄◄
►►► Offline Android / iOS Games : https://goo.gl/Q7ouAo ◄◄◄
—————————————————-
SUBSCRIBE PROAPK TO DISCOVER MORE NEW ANDROID/iOS GAMES : http://goo.gl/dlfmS0
TWITTER: http://twitter.com/Apkno1
FACEBOOK: https://www.facebook.com/proapk4u
G+ : https://plus.google.com/+proapk
IF YOU LIKE OUR WORKS, PLEASE SUPPORT AND LIKE/ SHARE/ COMMENT ON OUR VIDEOS, THANK YOU!