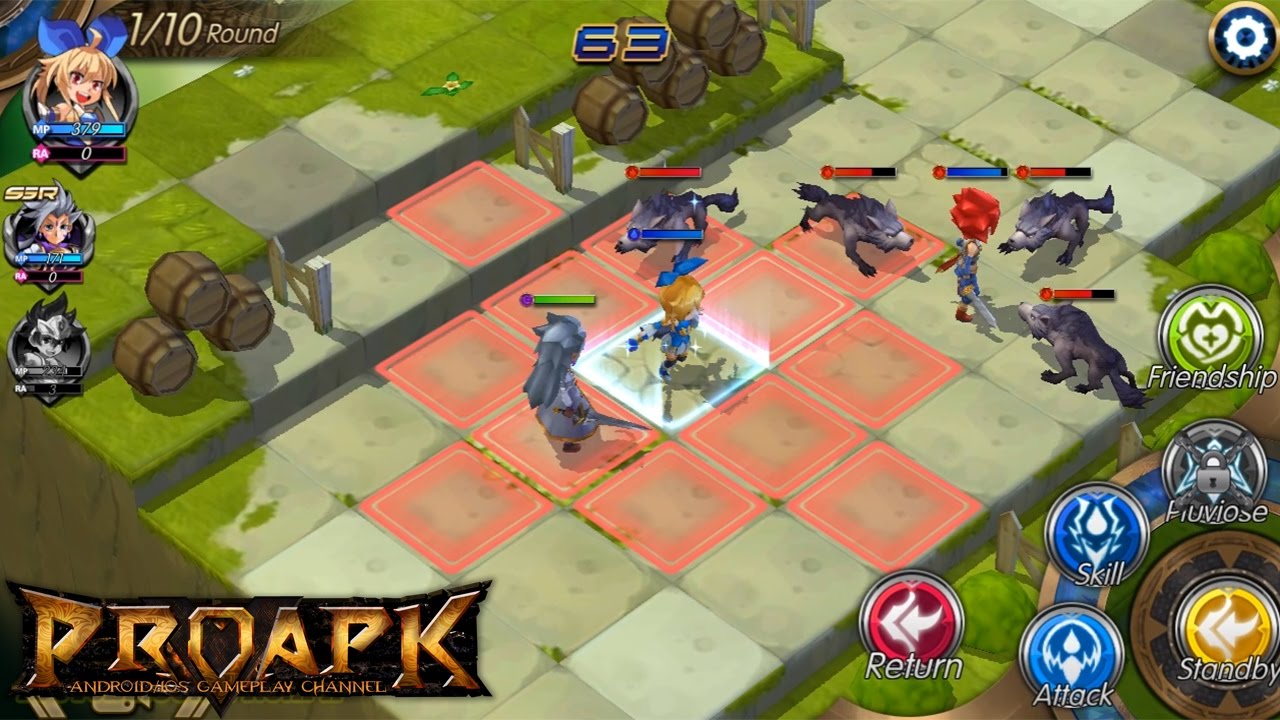 Miracle World——Fantasy Tactics by Raykylin (Miracle in Wonderland) (ANDROID/iOS/iphone/ipad)
►►► SUBSCRIBE PROAPK FOR MORE GAMES : http://goo.gl/dlfmS0 ◄◄◄
"Miracle World" is a game that core design for the players who love SRPG chess game.The story takes place in a fantasy world called miracle, the player will play a civilian teenager, and the side of the story of the adventures of partners.

The "Miracle" realm of adding a lot of hero cards and monster cards! system:Heroes training, The hero transfer, Production equips Hero plot points, Mining, Mrena, Camp, like RPG playgame .Provide meaningful, strategic, relaxed and unique experience to the core players.
Game features:
1 . Be different as the other SRPG game ,We have the qualifying system
Between the game players , real-time operation of competitive turns,Let the players get competitive fun.
2 . Players through the game's combat system can get a variety of hero cards; The rest of the time also collected mineral material in mining area to enhance the cards.
3 . with hundreds of equips, players can collect material in the game, the production of these equips; improve the equips system, you can let them upgrades, add star.
4, the game has a lot of role card. For each role design Its distinctive skills There are a number of role cards can be added to your team, a strong team for adventure.
100 Heroes Diverse Skills
Instant Control Real-time PVP
Brainstorming tactic teverse
Peak of tactic Retum of SLG
Joint Attack Hero Combos
DOWNLOAD
Play Store: https://play.google.com/store/apps/details?id=com.leiqi.qjzj.google
✔ LOOKING FOR MORE RPG GAMES? ►►► https://goo.gl/wqCfuv ◄◄◄
—————————————————-
SUBSCRIBE PROAPK TO DISCOVER MORE NEW ANDROID/iOS GAMES : http://goo.gl/dlfmS0
TWITTER: http://twitter.com/Apkno1
FACEBOOK: https://www.facebook.com/proapk4u
G+ : https://plus.google.com/+proapk
PLEASE SUPPORT PROAPK BY LIKE/ SHARE/ COMMENT , THANK YOU!