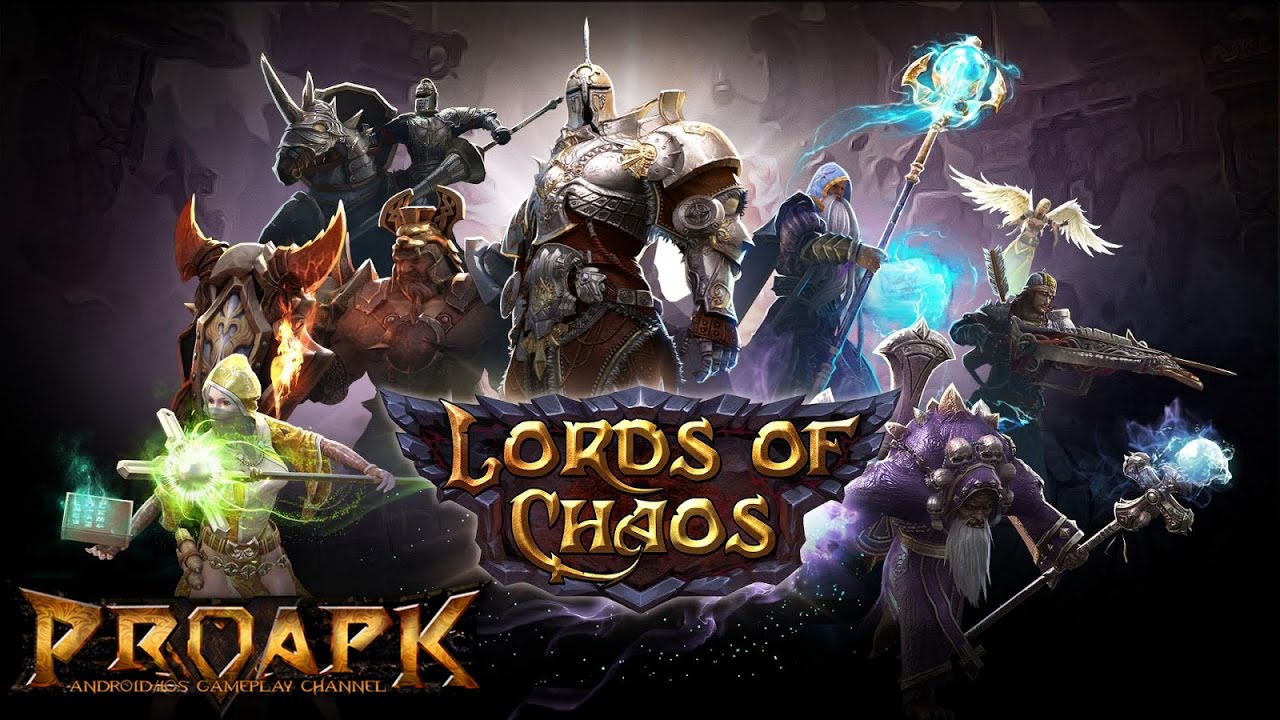 Lords of Chaos- Rule the World by FT Games (ANDROID/iOS/iphone/ipad)
►►► SUBSCRIBE PROAPK FOR MORE GAMES : http://goo.gl/dlfmS0 ◄◄◄
Establish and upgrade your stronghold before leading your troops into battle against your foes in a quest to become the true Lord of Chaos!

Lords of Chaos is a Multiplayer Online Role-Playing Game (RPG) and Strategy Game (SLG) featuring elements of magic and fantasy. With hundreds of global servers, Lords of Chaos is truly a worldwide conflict between players and alliances for the glory to be named the one true Lord.
Develop your own leadership style by recruiting various heroes, forming alliances, buying and forging equipment, researching magic and setting your tactics for the wars ahead. Watch how your decisions unfold and pit yourself against wild monsters and human players who are looking to strip you of all you have achieved.
Featuring real-time SLG combat, challenge your skill and wisdom on the battlefield in a free and exhilarating, high intensity warfare experience.
Game Features
Global servers: Players from all over the world converging on common servers to test their abilities against the best.
A world without boundaries: You not only have the chance to encounter enemies of all strengths and levels but also the chance to conquer vast swathes of this huge world.
Real-time SLG: Your selection of heroes, equipment, arms, magic and tactics will greatly impact your progress. Explore and develop your own style and enjoy the tense and exciting battle arenas.
Resource scramble: Build a garrison to supplement your main settlement with crucial resources. Of course, you are not the only player who wants to get their hands on those minerals so you will have to defend fight to defend them.
Global rankings: Compete with players from all around the world in global player and alliance rankings for the title of 'King'.
War of Thrones: Weekly wars among alliances lasting two days. There are dozens of seats in the waiting for the victor. The players with the highest points will claim the throne as their own!
DOWNLOAD
Play Store: https://play.google.com/store/apps/details?id=com.feelingtouch.sharkstudio.lordsofchaos&hl=en
✔ LOOKING FOR MORE RPG GAMES? ►►► https://goo.gl/wqCfuv ◄◄◄
—————————————————-
SUBSCRIBE PROAPK TO DISCOVER MORE NEW ANDROID/iOS GAMES : http://goo.gl/dlfmS0
TWITTER: http://twitter.com/Apkno1
FACEBOOK: https://www.facebook.com/proapk4u
G+ : https://plus.google.com/+proapk
PLEASE SUPPORT PROAPK BY LIKE/ SHARE/ COMMENT , THANK YOU!