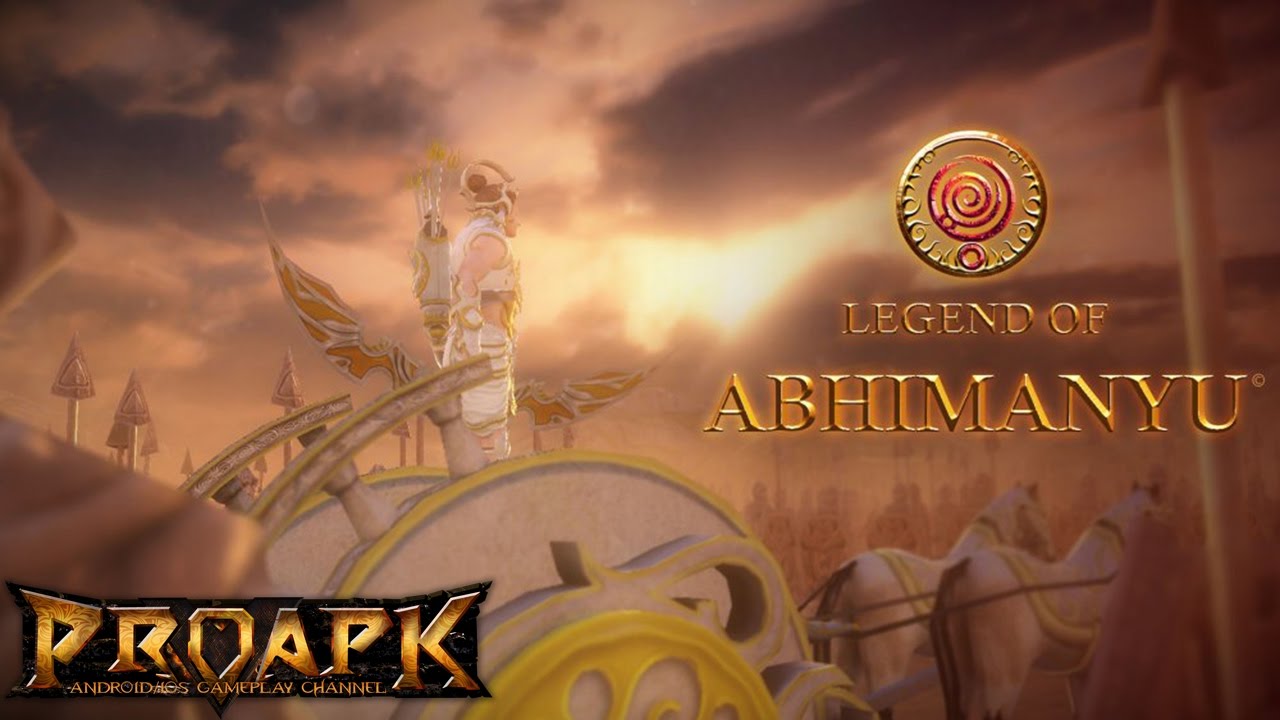 LoA – Legend of AbhiManYu by ACY Entertainment Ltd. (ANDROID/iOS/iphone/ipad)
►►► SUBSCRIBE PROAPK FOR MORE GAMES : http://goo.gl/dlfmS0 ◄◄◄
LoA FEATURES
* Variety in Gameplay
LoA provides a unique combination of Hack 'n' Slash, beat'em up and on-chariot archery gameplay. It has Archers, soldiers, dual sword soldiers, mace soldiers, spear soldiers, etc.

* Boss Battles
Embrace the power of thunder of Guru Drona, show your valor by facing the fire power of Karna, who draws energy from sun. Demonstrate the courage to wash out the immortal villain with water power and villain with power of deadly tornado's, quakes etc.
* Cinematic Look and Feel
LoA interleaves gameplay with beautifully rendered story cut-scenes to provide a cinematic look and feel to the thrilling war environment.
* Device-Specific Features
Haptic feedback support [requires device with capable hardware]
iCloud saves support [requires a valid iCloud account]
APP DESCRIPTION
LoA-Legend of AbhiManYu: Experience being a legendary 16 year old warrior in 1st ever 3D Mobile Game based on the Ancient Indian Epic 'The Mahabhrata'. It is a battle game that is unlike any other you would have ever played. You'll have to fight alone against the greatest warriors of that era and enter the toughest war formation of multi levels with the aim to break these levels one by one and save the day; a day which even God was also anxious to get over. This extremely thrilling single player action adventure game will give you an actual feel of being in the middle of battle ground with a lot of war adventures against powerful villains and demigods.
Have more fun and thrills by breaking into the challenging puzzles and strategy based war formations e.g. Trident formation, Circular formation, Wing formation, Wave formation, Wheel formation, Octopus formation etc.
DOWNLOAD
App Store: https://itunes.apple.com/us/app/loa-legend-of-abhimanyu/id1201665279?mt=8
Play Store: Coming soon
Total Size : 912 Mb
✔ LOOKING FOR MORE RPG GAMES? ►►► https://goo.gl/wqCfuv ◄◄◄
—————————————————-
SUBSCRIBE PROAPK TO DISCOVER MORE NEW ANDROID/iOS GAMES : http://goo.gl/dlfmS0
TWITTER: http://twitter.com/Apkno1
FACEBOOK: https://www.facebook.com/proapk4u
G+ : https://plus.google.com/+proapk
IF YOU LIKE OUR WORKS, PLEASE SUPPORT AND LIKE/ SHARE/ COMMENT ON OUR VIDEOS, THANK YOU!