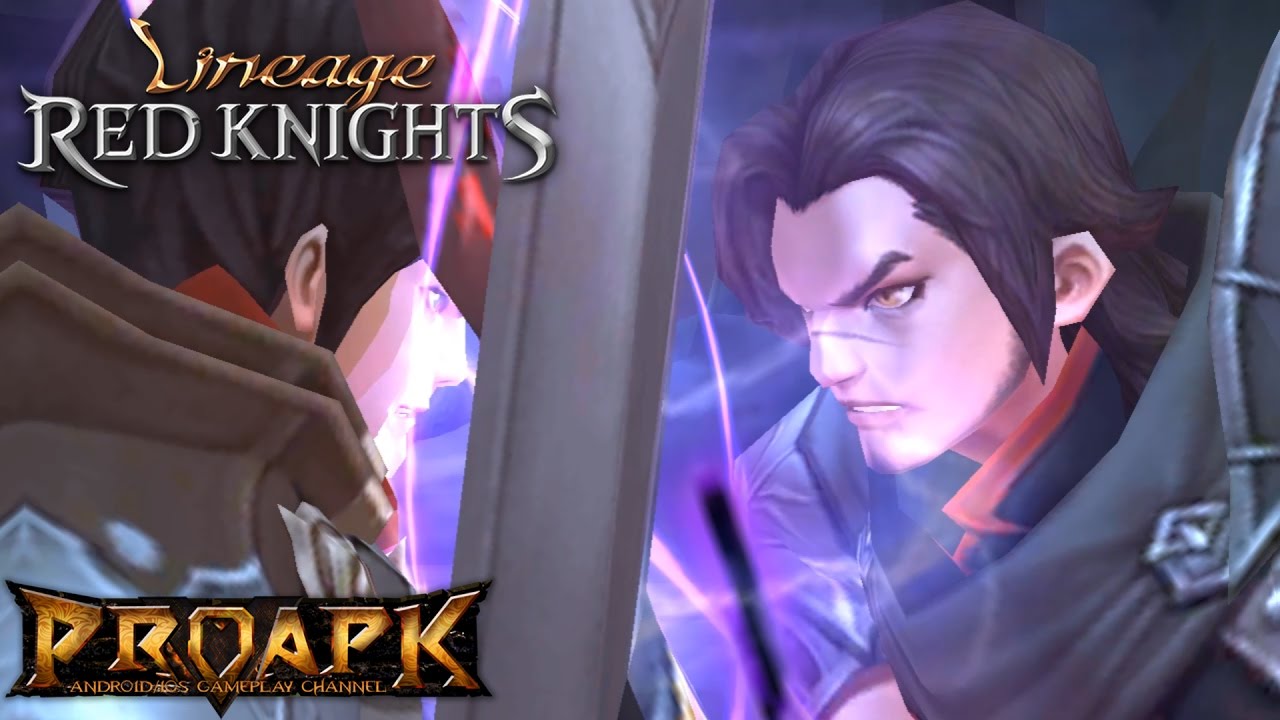 (ANDROID/iOS/iphone/ipad)
►►► SUBSCRIBE PROAPK FOR MORE GAMES : http://goo.gl/dlfmS0 ◄◄◄
The Final Epic Game of Year 2016!
Immerse yourself in Lineage Red Knights, a world full of heroes and pets with an attitude!
Featuring gripping adventures, strong guilds, and fierce battles against other guilds!
No more playing alone!

Let's start our journey together in Lineage Red Knights!
#NewToRedKnights? #PreRegister #JoinGuild
■■■■■ Features ■■■■■
▶ Intriguing Stories and Cutscenes!
– The Death Knight is now on your side! Enemy monsters of Lineage are now recruitable allies!
– Follow the expansive storyline as hidden episodes unfold!
▶ Tight-knit Guilds and Communities!
– Straight from the masters of MMORPG since 1998!
– Enjoy diverse guild features!
▶ Massive, Fierce PvP Battles!
– Work together with your guild to conquer regions in Guild Wars!
– Take over enemy fortresses in Fortress Battles!
– Cooperate with your alliances in Siege War! (Coming soon)
▶ Endless Game Modes for You to Enjoy!
– Prove Your Strength in the 5 vs 5 Colosseum!
– Battle your way to the top of the Tower of Insolence!
– Join the Boss Raid and defeat the legendary dragon Antharas!
▶ Dynamic Daily Events For Hours of Fun!
– Don't miss Cusack's bonus time!
– Discover the temples of gods in story stages!
– Clear daily dungeons and special dungeons for tons of rewards!
DOWNLOAD
App Store : https://itunes.apple.com/sg/app/lineage-red-knights/id1162559437?mt=8
Play Store: https://play.google.com/store/apps/details?id=com.ncsoft.redknights
✔ LOOKING FOR MORE RPG GAMES? ►►► https://goo.gl/wqCfuv ◄◄◄
—————————————————-
SUBSCRIBE PROAPK TO DISCOVER MORE NEW ANDROID/iOS GAMES : http://goo.gl/dlfmS0
TWITTER: http://twitter.com/Apkno1
FACEBOOK: https://www.facebook.com/proapk4u
G+ : https://plus.google.com/+proapk
PLEASE SUPPORT PROAPK BY LIKE/ SHARE/ COMMENT , THANK YOU!