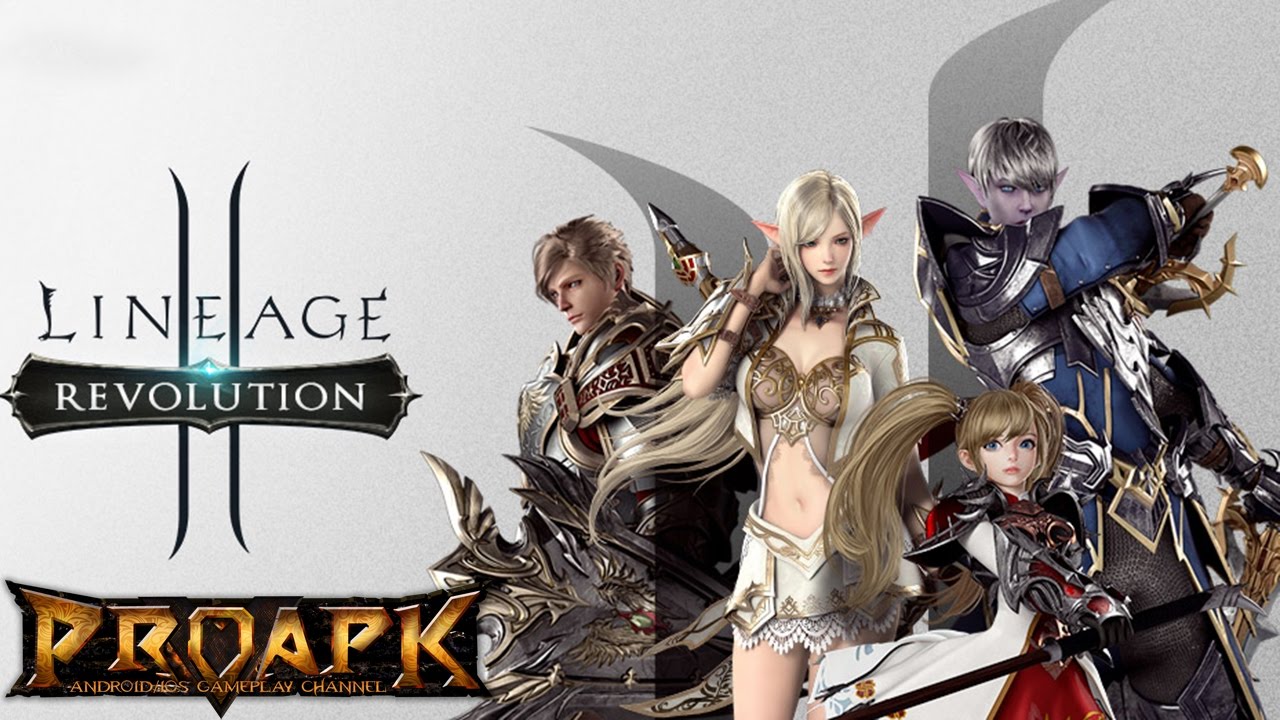 Lineage II Revolution – 리니지2 레볼루션 by Netmarble Games (ANDROID/iOS/iphone/ipad)
►►► SUBSCRIBE PROAPK FOR MORE GAMES : http://goo.gl/dlfmS0 ◄◄◄
★ revolution in mobile Lineage, Lineage 2 Revolution ★ formally open
In a huge open field with no time and space constraints unfolding real MMORPG!
Now you connect, you can proceed to formally participate in the event, which is open Memorial rich!
http://l2.netmarble.net

■■■■■ ■■■■■ game features
▶ ◀ Open World's largest mobile
Simultaneous connection of all regional field-based environment
Time and space constraints can not play in real time
Open field more rigid world
▶ The original sensibility evolved into a mobile ◀
Best quality based on the Unreal Engine 4
Lineage II landmarks and the core content
Implementing a mobile-optimized environment
▶ containing the human community and society, clan ◀
With full-length play, common goals
Authority of the monarch, the phase of the Clan
Search for the enjoyment of the benefits of sharing!
▶ The implementation of this strategy, a large living battlefield ◀
Strategic decisions and sticky cohesion between the clan is required
This huge battle unfolded in the mobile environment of a true MMORPG!
(Translate by Google)
DOWNLOAD
App Store: https://itunes.apple.com/kr/app/linijiii-lebollusyeon/id1090814275
Play Store: https://play.google.com/store/apps/details?id=com.netmarble.lineageII
✔ LOOKING FOR MORE RPG GAMES? ►►► https://goo.gl/wqCfuv ◄◄◄
—————————————————-
SUBSCRIBE PROAPK TO DISCOVER MORE NEW ANDROID/iOS GAMES : http://goo.gl/dlfmS0
TWITTER: http://twitter.com/Apkno1
FACEBOOK: https://www.facebook.com/proapk4u
G+ : https://plus.google.com/+proapk
IF YOU LIKE OUR WORKS, PLEASE SUPPORT AND LIKE/ SHARE/ COMMENT ON OUR VIDEOS, THANK YOU!