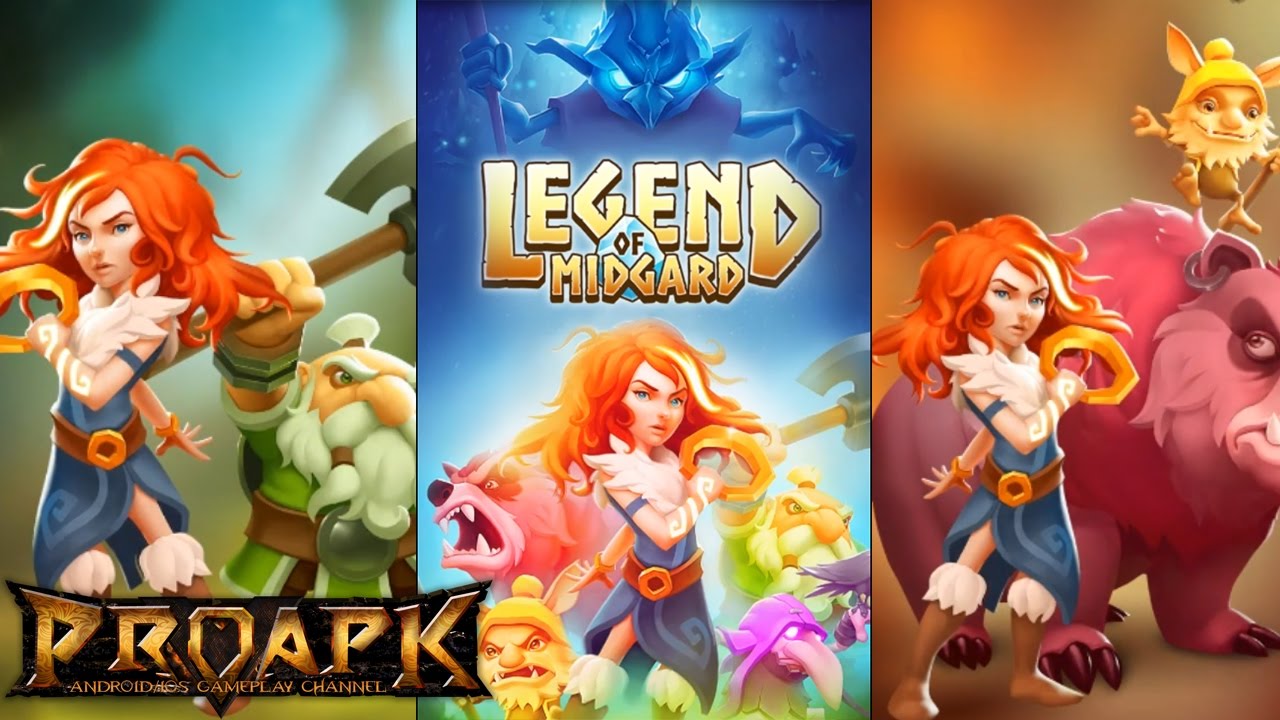 Legend of Midgard by Orchard Games (ANDROID/iOS/iphone/ipad)
►►► SUBSCRIBE PROAPK FOR MORE GAMES : http://goo.gl/dlfmS0 ◄◄◄
Immerse yourself in the fantasy land of Midgard, with a combination of tactical matching and strategy.
Frost enemies, boss battles and collectible creatures are all waiting for you in this brand new Norse quest.

Midgard is turning to winter, its inhabitants trapped inside crystals and its lands turning to ice. Ragnarok, the end of the world has started and only Embla can save it. Blessed by Sunna, the sun Goddess it is up to Embla to use her powers to battle ice-enemies that threaten their world and set the world of Midgard free.
Journey with Embla to grow her power, collect units, train an army and destroy the ice-portals to set Midgard free once more.
Combat enemies and bosses with the creatures you collect, level up your hero and loot treasure from Norse legend!
• Collect allies and treasure from Norse legend
• Grow and power up your hero and army
• Use Tactics and Strategy to guide an army of creatures
• Develop your hero with godlike powers
• Battle with fantasy creatures and bosses
DOWNLOAD
Play Store: https://play.google.com/store/apps/details?id=com.orchardgames.legendofmidgard
✔ LOOKING FOR MORE RPG GAMES? ►►► https://goo.gl/wqCfuv ◄◄◄
—————————————————-
SUBSCRIBE PROAPK TO DISCOVER MORE NEW ANDROID/iOS GAMES : http://goo.gl/dlfmS0
TWITTER: http://twitter.com/Apkno1
FACEBOOK: https://www.facebook.com/proapk4u
G+ : https://plus.google.com/+proapk
PLEASE SUPPORT PROAPK BY LIKE/ SHARE/ COMMENT , THANK YOU!