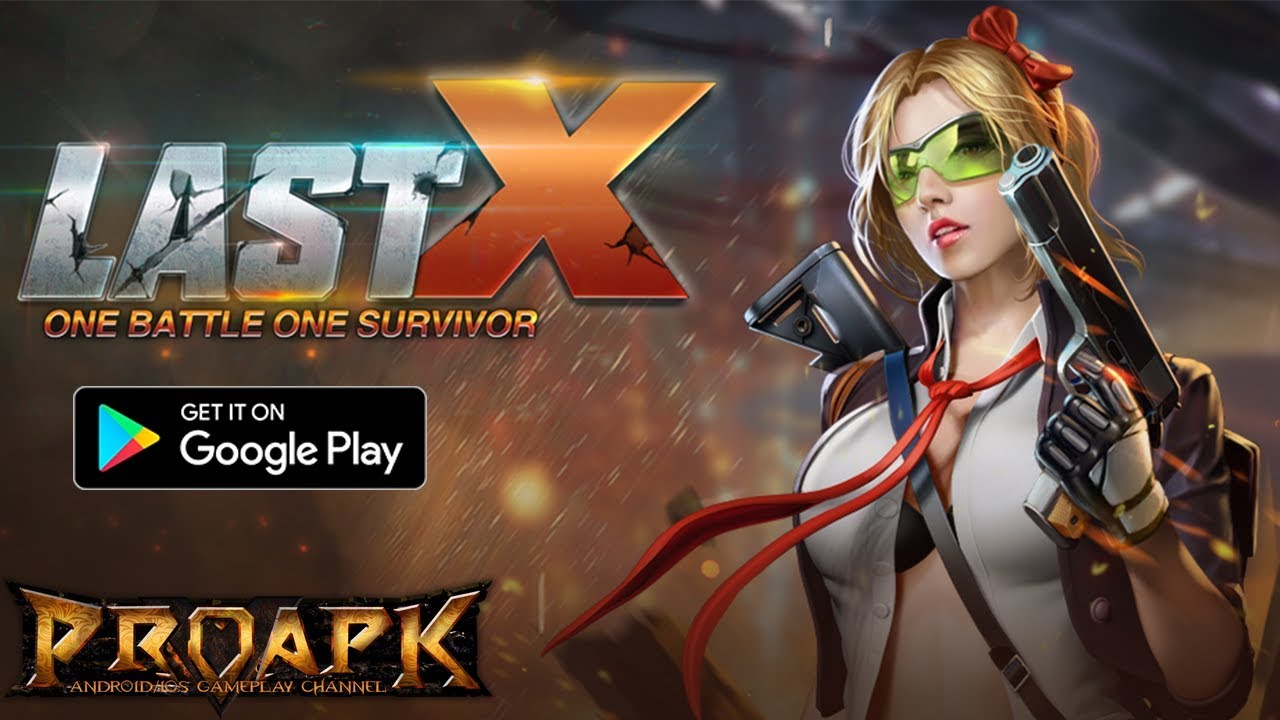 Last X: One Battleground One Survivor by Aladin Fun (ANDROID/iOS/iphone/ipad)
►►► SUBSCRIBE PROAPK FOR MORE GAMES : http://goo.gl/dlfmS0 ◄◄◄
Welcome to this survival game ! There is only one rule here: keep yourself alive till the last one.
In this game, you will fight alone in a 3×3 blocks battleground. There are 23 other players around you, you can find and use the weapons to knock them out as many as you can. Also you can hide in the darkness, knives out silently like a ghost, the last standing will be the winner.
Remember, everything you see could take your life away, even a tire or a water tank !
Are you ready for your chicken dinner ? enjoy this royale battle!

The best battleground ever in your pocket!
1. With godview, detect, move, shoot, hide smoothly and neatly!
2. Get back on a real battleground without any dizzy tizzy!
3. Investigation props and footstep warning. Never miss out any enemy!
4. Battleground is not only in your PC! Bring it everywhere!
live or die, make your choice!
1. Shots or long-distance? Master your own weapon!
2. Disguise! Hide! Silence may bring to survival.
Welcome to the world full of ambush!
1. Trap props: Go your own way. Let enemies no way out!
2. Disguise props: Ready to take an assault!
3. Investigation props: No eneymy could dodge out!
DOWNLOAD
Play Store: https://play.google.com/store/apps/details?id=com.jiyu.lastx.oversea
Total Size : 146 MB
✔ LOOKING FOR MORE RPG GAMES? ►►► https://goo.gl/wqCfuv ◄◄◄
►►► Open World MMORPG Playlist : https://goo.gl/nky4Vl ◄◄◄
►►► Offline Android / iOS Games : https://goo.gl/Q7ouAo ◄◄◄
—————————————————-
SUBSCRIBE PROAPK TO DISCOVER MORE NEW ANDROID/iOS GAMES : http://goo.gl/dlfmS0
TWITTER: http://twitter.com/Apkno1
FACEBOOK: https://www.facebook.com/proapk4u
G+ : https://plus.google.com/+proapk
IF YOU LIKE OUR WORKS, PLEASE SUPPORT AND LIKE/ SHARE/ COMMENT ON OUR VIDEOS, THANK YOU!