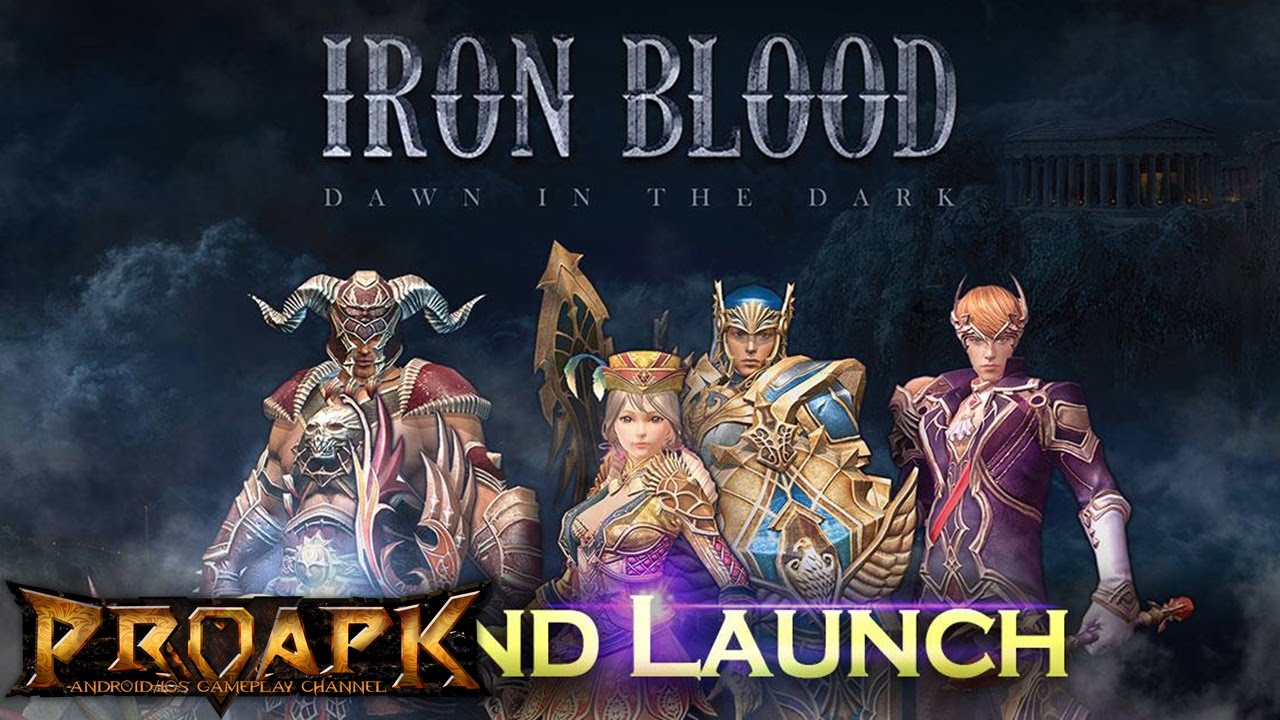 Iron Blood: Dawn in the Dark by dylab Co.,Ltd. (ANDROID/iOS/iphone/ipad)
►►► SUBSCRIBE PROAPK FOR MORE GAMES : http://goo.gl/dlfmS0 ◄◄◄
Romania is a continent where elves, dwarfs and mythical dragons coexisted with humans.
When the Evil Guardian Hades appeared, chaos and conflict were brought to life that mortals and other race collide.
With the turmoil brought by the attack of Hades within the Empire, how they can defend two opposing attacks?

Destroy All Monsters! Protect the Visus Empire
Vanquish the Evil Guardian Hades and bring peace to Romania
Standstill in Protecting Visus Empire
Push to the limits all your heroes to defeat Hades
FREE Unique Interchangeable Characters
Utilize 4 free characters! Switch it for supreme victory
Gather Strongest Monsters
Collect 100 plus monsters that can be your ally in Arena
Strong Weapon for Battle!
Gear up your characters for champion-like equipment! Get on Store or Free Supply
Monster vs. Monster in Arena War
Make your monster stronger as it battle out in the Arena
Game Features:
★ Hunt Down Hundreds of Monsters
Endless battle, hunting and conquering of monsters
★ Battle Out the Nemesis of Visus Empire
Massive monsters in the outskirt of Visus Empire appeared! Kill them all!
★ Medieval Era Game Play
Medieval Era set where King and Queen still rule everything!
★ Acquired Monsters – Clash and Defend
Monsters can be allies. Gather all and make them the strongest in Arena War!
DOWNLOAD
App Store: https://itunes.apple.com/us/app/iron-blood/id1149190591?mt=8
Play Store: https://play.google.com/store/apps/details?id=com.dylab.ironblood&hl=en
✔ LOOKING FOR MORE RPG GAMES? ►►► https://goo.gl/wqCfuv ◄◄◄
—————————————————-
SUBSCRIBE PROAPK TO DISCOVER MORE NEW ANDROID/iOS GAMES : http://goo.gl/dlfmS0
TWITTER: http://twitter.com/Apkno1
FACEBOOK: https://www.facebook.com/proapk4u
G+ : https://plus.google.com/+proapk
PLEASE SUPPORT PROAPK BY LIKE/ SHARE/ COMMENT , THANK YOU!