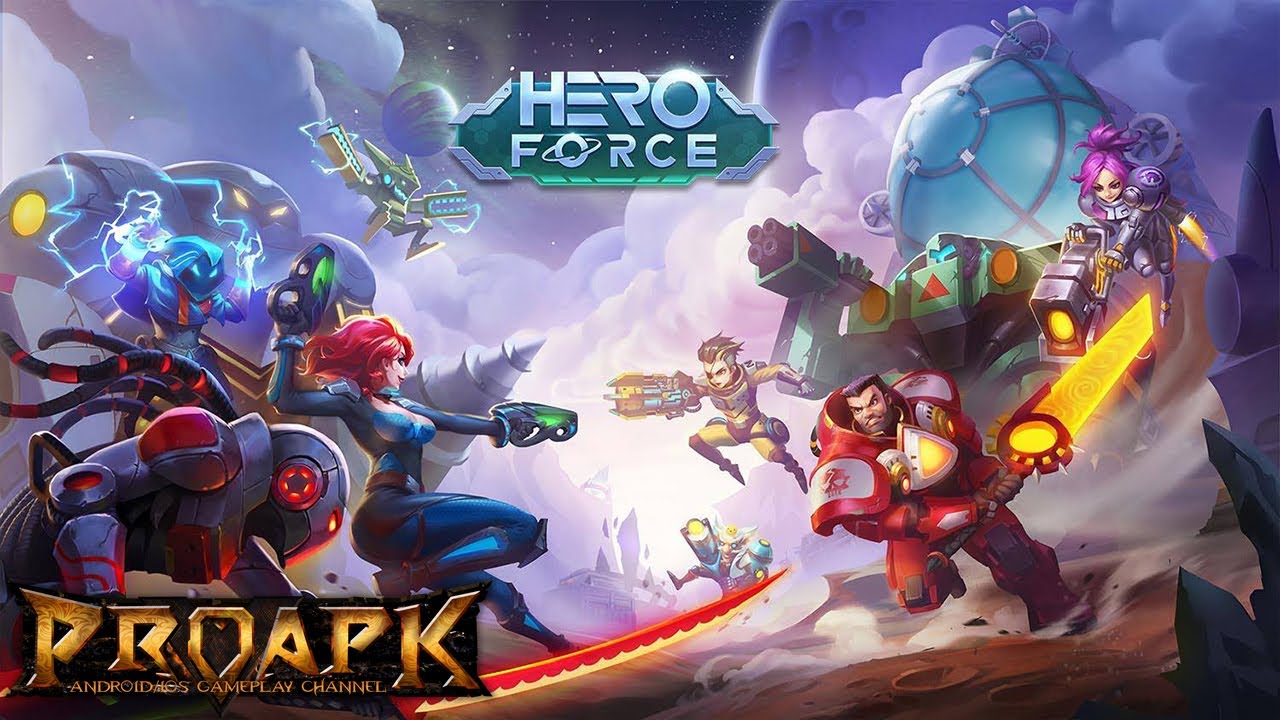 Hero Force: Galaxy War by EZfun (ANDROID/iOS/iphone/ipad)
►►► SUBSCRIBE PROAPK FOR MORE GAMES : http://goo.gl/dlfmS0 ◄◄◄
Welcome to Hero Force!
Long ago, humanity as we know it, ceased to be. A massive exodus from earth was put into motion, taking life through a mysterious wormhole into the untold, unexplored, far reaches of the universe. You are a leader, a symbol of survival. It's up to you to bring your people into a new life!
After a long pilgrimage through the stars, discover a new world to call your very own! Create a settlement on your newfound planet, and watch as your township expands and prospers; attracting space-faring heroes from all over the galaxy just to buy your wares. Craft the best armor, weapons, & trinkets ever seen on this side of the Andromeda Nebula.
But watch out – there's competition among the stars – Fight for control of precious resource hubs in open space, defending your claims and taking rival nodes by force. Can you handle life at the edge of the galaxy?

~~~Features~~~
– Design, build, expand, and lead your own settlement in the stars.
– Craft and collect cool & unique weapons, armor, trinkets and more.
– Meet 20 travelling Heroes, each with their own distinct personality, skills, and story.
– Take on 50+ single player story missions, featuring strategic combat and character progression.
– Challenge your rival settlements by stealing their supplies while defending your own.
– Occupy and raid precious resource points in open space.
– Compete with your friends in daily and weekly leader boards
– … & more! Discover everything Hero Force has to offer today, for free!
DOWNLOAD
App Store: https://itunes.apple.com/us/app/hero-force-galaxy-war/id1205363851
Play Store: https://play.google.com/store/apps/details?id=com.ezfun.sgame&hl=en
Total Size : 105 Mb
✔ LOOKING FOR MORE RPG GAMES? ►►► https://goo.gl/wqCfuv ◄◄◄
►►► MMORPG Playlist : https://goo.gl/nky4Vl ◄◄◄
—————————————————-
SUBSCRIBE PROAPK TO DISCOVER MORE NEW ANDROID/iOS GAMES : http://goo.gl/dlfmS0
TWITTER: http://twitter.com/Apkno1
FACEBOOK: https://www.facebook.com/proapk4u
G+ : https://plus.google.com/+proapk
IF YOU LIKE OUR WORKS, PLEASE SUPPORT AND LIKE/ SHARE/ COMMENT ON OUR VIDEOS, THANK YOU!