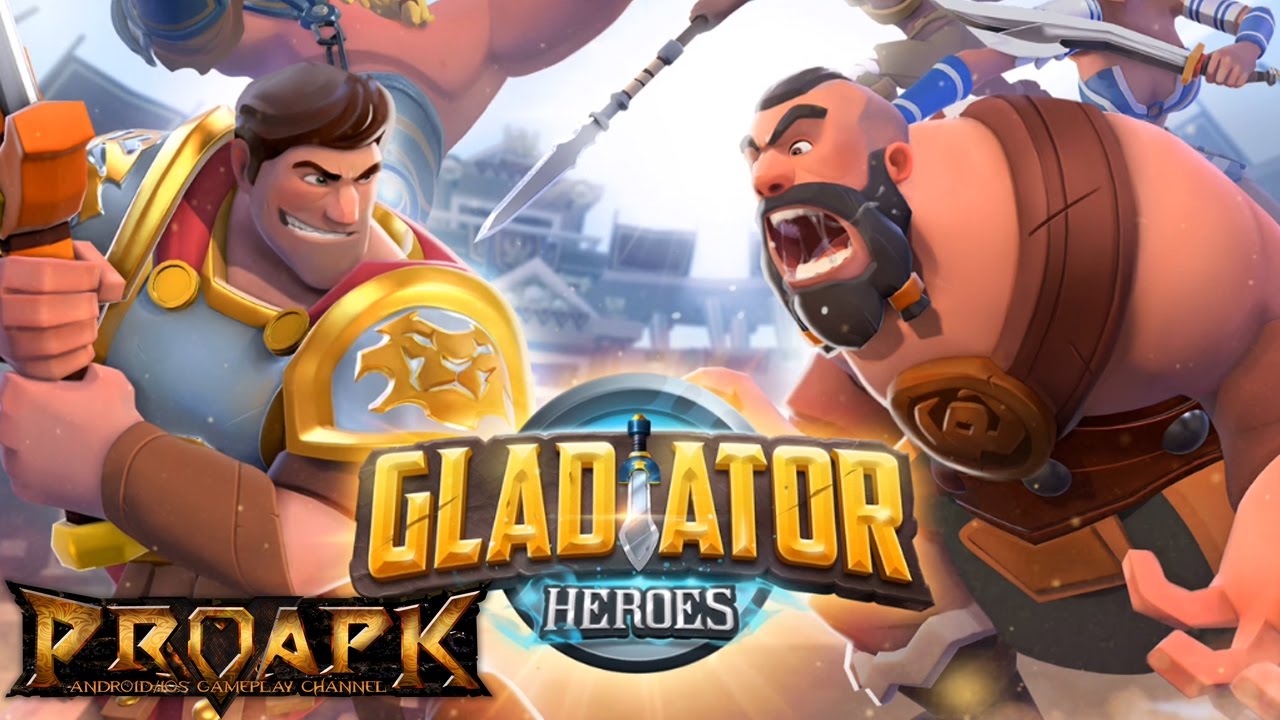 Gladiator Heroes by Genera Mobile (IOS/Android)
►►► SUBSCRIBE PROAPK FOR MORE GAMES : http://goo.gl/dlfmS0 ◄◄◄
NOW WITH MULTIPLAYER! ENTER THE ARENA WITH YOUR FRIENDS AND FIGHT TO ACHIEVE GLORY!
Build, manage, and defend your territory, as you conquer new worlds and solidify your place in history. Construct gladiator academies, armories, infirmaries, government buildings, and arenas as you unlock a diverse map, with jungles, deserts, mountains, and volcanoes. What you do in life echoes in eternity, so step into the arena and defend your empire, in Gladiator Heroes! You are both a warrior and an emperor in this new and exciting strategy game.

The more prosperous your empire becomes, the better the gladiators and weaponry that you acquire. Design, train and outfit your warriors, and then lead them into deadly battles where they can show off their newly acquired skills and weapons. Bask in the glory as your small village grows into a formidable empire, and your young, untrained gladiators become the most fearsome opponents.
Show your strength and defend your honor in Gladiator Heroes. Those who are about to die, salute you!
GAME FEATURES:
* MULTIPLAYER! Play with friends and compete in the rankings. Discover new player divisions and the auto combat feature.
* You control the construction and growth of your cities.
* Fight in a variety of impressive arenas throughout the empire, from sweltering deserts to snowy tundra
* Win gold, weaponry, and new skills in deadly showdowns
* Place your gladiators strategically to take out their opponents
* Design, name and train your gladiators, then watch at they evolve into indomitable killers
DOWNLOAD
App Store: https://itunes.apple.com/au/app/gladiator-heroes/id1061896024?mt=8
Play Store: https://play.google.com/store/apps/details?id=com.generagames.gladiatorheroes
———————————
SUBSCRIBE my channel to view more best Android/IOS games : http://goo.gl/dlfmS0
Twitter: http://twitter.com/Apkno1
Facebook: https://www.facebook.com/proapk4u
BEST NEW ANDROID GAMES OF THE WEEK : http://goo.gl/EGmjBh
Please support by LIKE & SUBSCRIBE , thank you!