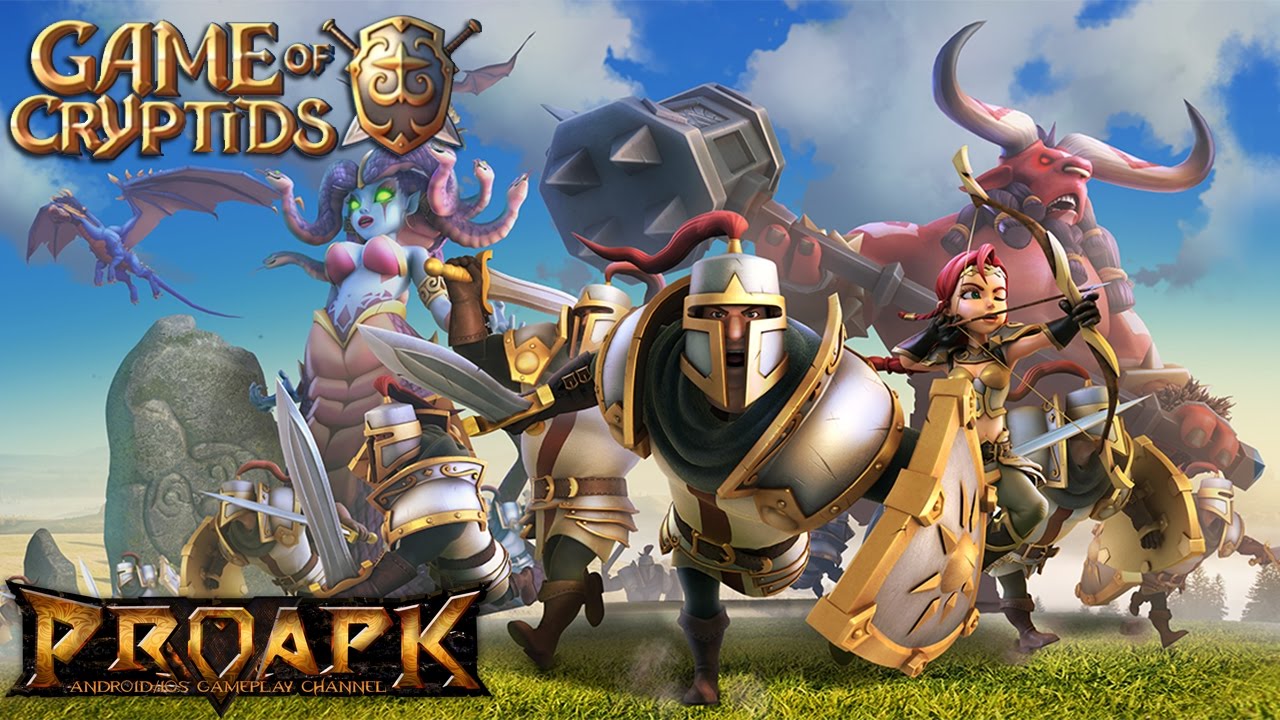 Game of Cryptids by Netherfire Entertainment, Inc. (ANDROID/iOS/iphone/ipad)
►►► SUBSCRIBE PROAPK FOR MORE GAMES : http://goo.gl/dlfmS0 ◄◄◄
Game of Cryptids is an Exciting New Action Strategy MMO GAME of fantasy war that lets you build your kingdom, defend it with a mighty army together with your Cryptids guardians, and rule the world!
From battle-hardened warriors to legendary beasts of myth, your forces will be truly unstoppable! Build up your castle and conquer the land with intense, strategic battles. Team up with players across the globe, or crush them under your thumb – the choice is yours!
Features:
– High-energetic and spirited multiplayer PVP – fight as allies or enemies!
– Strike fear into the hearts of your foes with your Cryptid beasts!
– Bolster your allies with strategic Buff Towers!
– Create the ultimate fortress!
– Lead your troops with valiant Knights!
– Join together with other players in unbeatable Clans!
– Unleash your strategic potential with a wide range of units!
– Undermine and defeat the evil unions to embalm your glory and victory!
Privacy Policy: http://netherfire.com/privacypolicy.html
Terms of Service: http://netherfire.com/termsofservice.html
Game Page: http://goc.netherfire.com/
DOWNLOAD
App Store: https://itunes.apple.com/us/app/game-of-cryptids/id1149296357?l
Play Store: Not Available Now
✔ LOOKING FOR MORE RPG GAMES? ►►► https://goo.gl/wqCfuv ◄◄◄
—————————————————-
SUBSCRIBE PROAPK TO DISCOVER MORE NEW ANDROID/iOS GAMES : http://goo.gl/dlfmS0
TWITTER: http://twitter.com/Apkno1
FACEBOOK: https://www.facebook.com/proapk4u
G+ : https://plus.google.com/+proapk
PLEASE SUPPORT PROAPK BY LIKE/ SHARE/ COMMENT , THANK YOU!