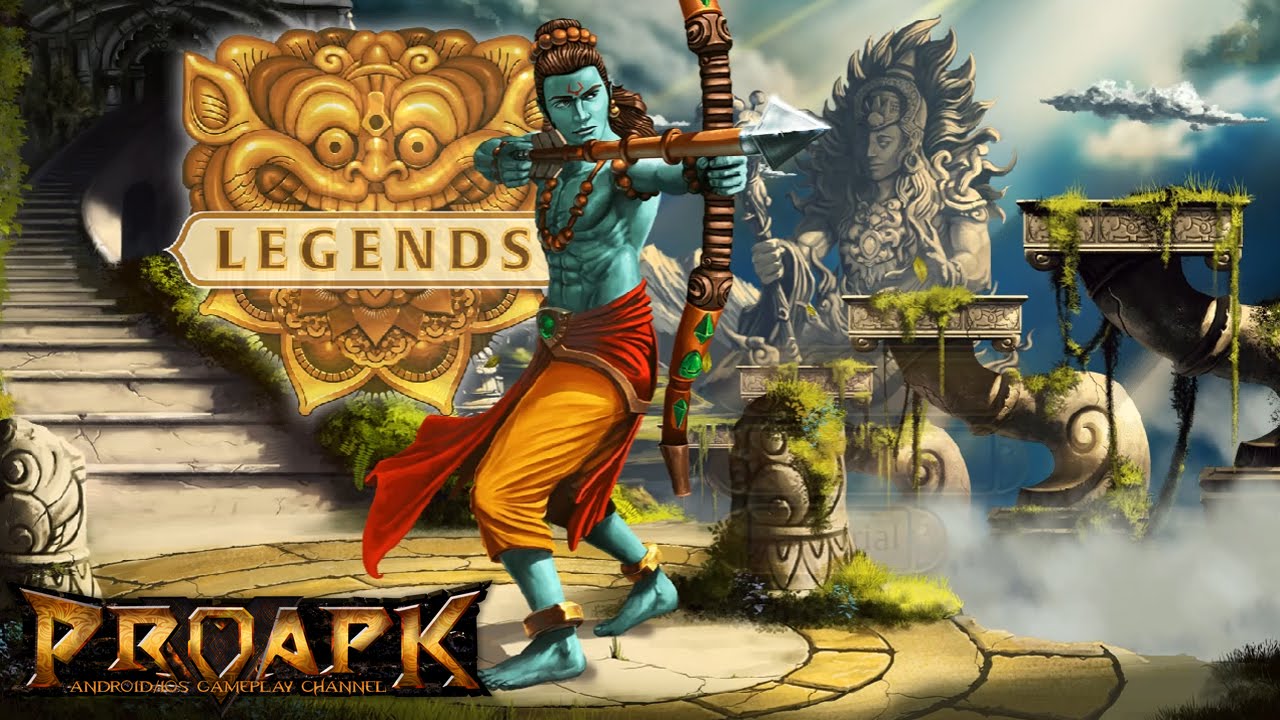 Gamaya Legends by Gamaya Inc (ANDROID/iOS/iphone/ipad)
►►► SUBSCRIBE PROAPK FOR MORE GAMES : http://goo.gl/dlfmS0 ◄◄◄
The Ramayana is an extremely popular Indian epic and one of the greatest legends of our time. But a sinister evil is destroying this legend. Heroes and villains from this story have been frozen in time as statues. You have the power to bring them to life, battle evil forces and restore the legend!

– Go to http://www.RestoreTheLegend.com to purchase a starter pack with Toy-station & toys.
– Download the Legends app.
– Launch the app and it will automatically connect to the Toy-station.
– Place a toy on the Toy-station and that character will come to life in the game.
– Play the game by controlling this character.
– Swap toys in real-time to swap characters in the game and take advantage of their unique abilities.
– Your toy evolves as you play the game more. Your achievements are stored back into the toy, ready to jump back into battle or simply to take it to a friends place and show off!
– Experience gets richer every month.
– Get free monthly updates to the app with additional levels including Kishkinda, Bridge to Lanka, Dandaka Forest and more.
– Toy-station, Rama, Mahiravana estimated to ship Nov 2015.
DOWNLOAD
App Store: https://itunes.apple.com/us/app/gamaya-legends/id1052386247?mt=8
Play Store: https://play.google.com/store/apps/details?id=com.gamayainc.legends
✔ LOOKING FOR MORE RPG GAMES? ►►► https://goo.gl/wqCfuv ◄◄◄
—————————————————-
SUBSCRIBE PROAPK TO DISCOVER MORE NEW ANDROID/iOS GAMES : http://goo.gl/dlfmS0
TWITTER: http://twitter.com/Apkno1
FACEBOOK: https://www.facebook.com/proapk4u
G+ : https://plus.google.com/+proapk
PLEASE SUPPORT PROAPK BY LIKE/ SHARE/ COMMENT , THANK YOU!