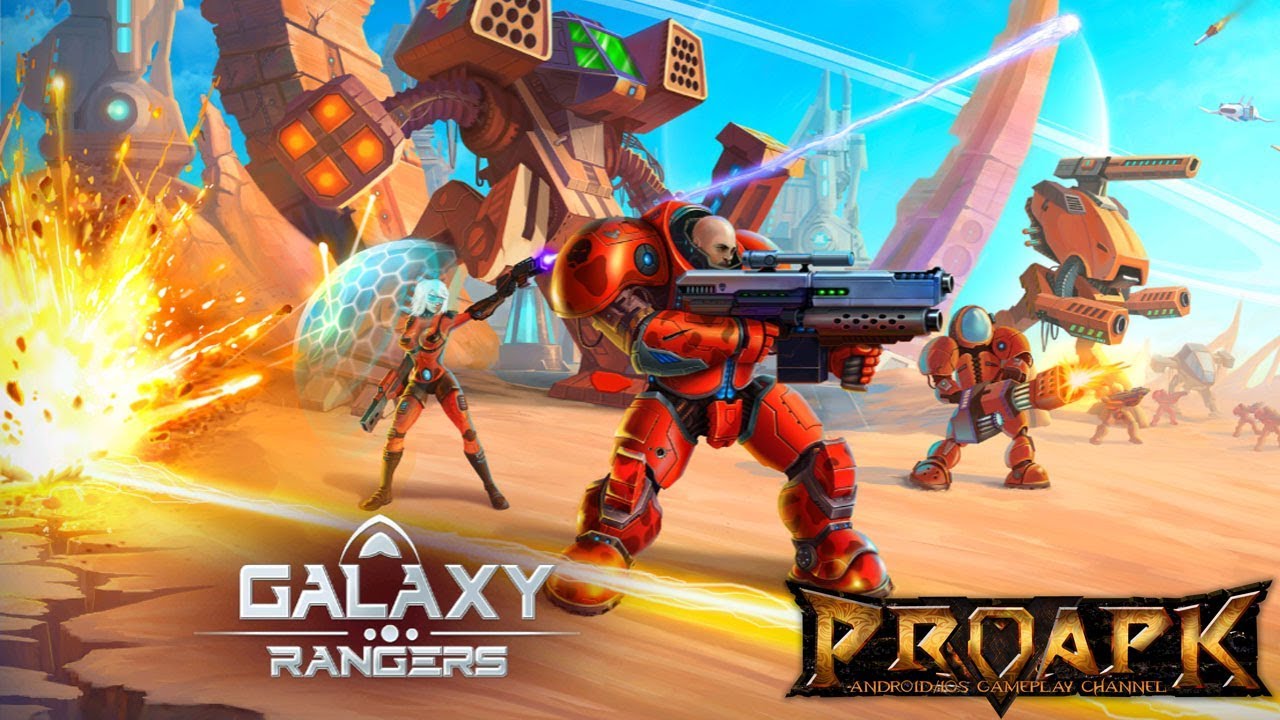 Galaxy Rangers – online strategy game with RPG by Ragcat Games (ANDROID/iOS/iphone/ipad)
►►► SUBSCRIBE PROAPK FOR MORE GAMES : http://goo.gl/dlfmS0 ◄◄◄
Galaxy Rangers is a brand new online strategy game with RPG elements. You've never seen anything like it before, you'll be hooked without fail!
The year is 3666. The Earth's Empire extends over hundreds of worlds. The peace is kept by the mighty stellar fleet and the secret Order of the Keepers.
The Order learns that the Empire is under threat of an invasion of dark forces. To fight with the invaders, humankind should find the weapon of the great fallen race. Fragments of the weapon were lost and are now scattered throughout the many planets of the Ecumene.

One of these planets is where our hero is sent, heading a strong team of keepers and mercenaries. Giant corporations, adventurers from all walks of life, traders, and the military have clashed in a fierce battle to take possession of the legacy of the Ancients.
In search of the artifact, the hero will face many adventures and find true friends, love, and glory!
DOWNLOAD
App Store: https://itunes.apple.com/ca/app/galaxy-rangers-online-strategy-war-game/id1045993737?mt=8
Play Store: https://play.google.com/store/apps/details?id=com.ragcatgames.galaxyrangers
Total Size : 313 MB
✔ LOOKING FOR MORE RPG GAMES? ►►► https://goo.gl/wqCfuv ◄◄◄
►►► Open World MMORPG Playlist : https://goo.gl/nky4Vl ◄◄◄
►►► Offline Android / iOS Games : https://goo.gl/Q7ouAo ◄◄◄
—————————————————-
SUBSCRIBE PROAPK TO DISCOVER MORE NEW ANDROID/iOS GAMES : http://goo.gl/dlfmS0
TWITTER: http://twitter.com/Apkno1
FACEBOOK: https://www.facebook.com/proapk4u
G+ : https://plus.google.com/+proapk
IF YOU LIKE OUR WORKS, PLEASE SUPPORT AND LIKE/ SHARE/ COMMENT ON OUR VIDEOS, THANK YOU!