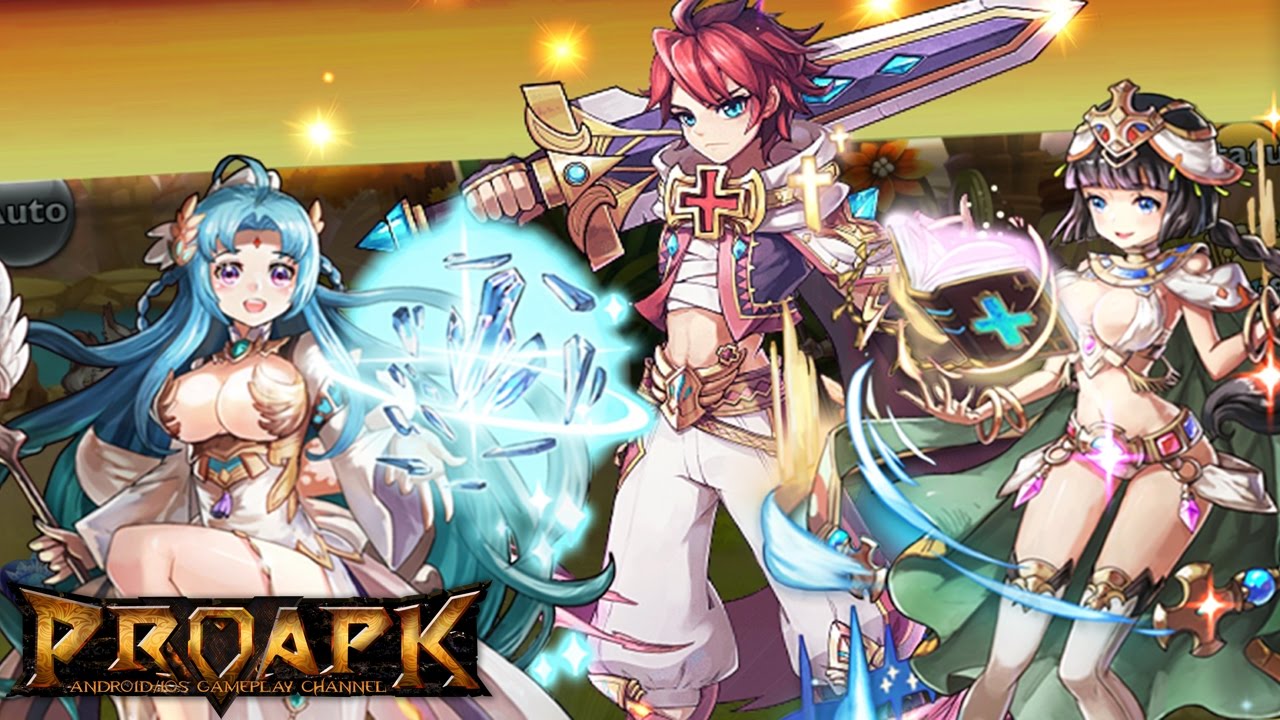 Final Chronicle (Fantasy RPG) by Playmage (ANDROID/iOS/iphone/ipad)
►►► SUBSCRIBE PROAPK FOR MORE GAMES : http://goo.gl/dlfmS0 ◄◄◄
A classical JRPG (Japanese-style Role Playing Game) made for mobile devices!
Embark on the epic journey! – Get it for FREE today!
■ SIMPLE & ADDICTIVE
Simple and excitingly addictive turn-based combat system – tap skills for your heroes to kick enemies butts!
■ BEAUTIFUL HERO & HEROINES
Create a formidable party with handsome heroes and beautiful heroines!
■ TREASURES, PUZZLES, TRAPS, SUPER BOSSES
Collect treasures, solve puzzles, avoid traps, and fight invincible super bosses!
■ KEY FEATURES
– Enjoy an epic story told in 6 chapters!
– Hundreds of items, skills, enemies, quests!
– Save Fairy Pets from Raid Bosses!
– Fight Guild Dungeons and Guild Wars with your friends!
– Send your heroes and followers on Bounty Quests!
– Battle other players for supremacy in the PVP Arena!
– Explore differing game play modes and collect awesome prizes!
– Enjoy FREE gifts, treasures and login prizes every day!
DOWNLOAD
App Store: https://itunes.apple.com/nz/app/final-chronicle/id1035253878?mt=8
Play Store: https://play.google.com/store/apps/details?id=com.playmage.rpgGame
✔ LOOKING FOR MORE RPG GAMES? ►►► https://goo.gl/wqCfuv ◄◄◄
—————————————————-
SUBSCRIBE PROAPK TO DISCOVER MORE NEW ANDROID/iOS GAMES : http://goo.gl/dlfmS0
TWITTER: http://twitter.com/Apkno1
FACEBOOK: https://www.facebook.com/proapk4u
G+ : https://plus.google.com/+proapk
PLEASE SUPPORT PROAPK BY LIKE/ SHARE/ COMMENT , THANK YOU!