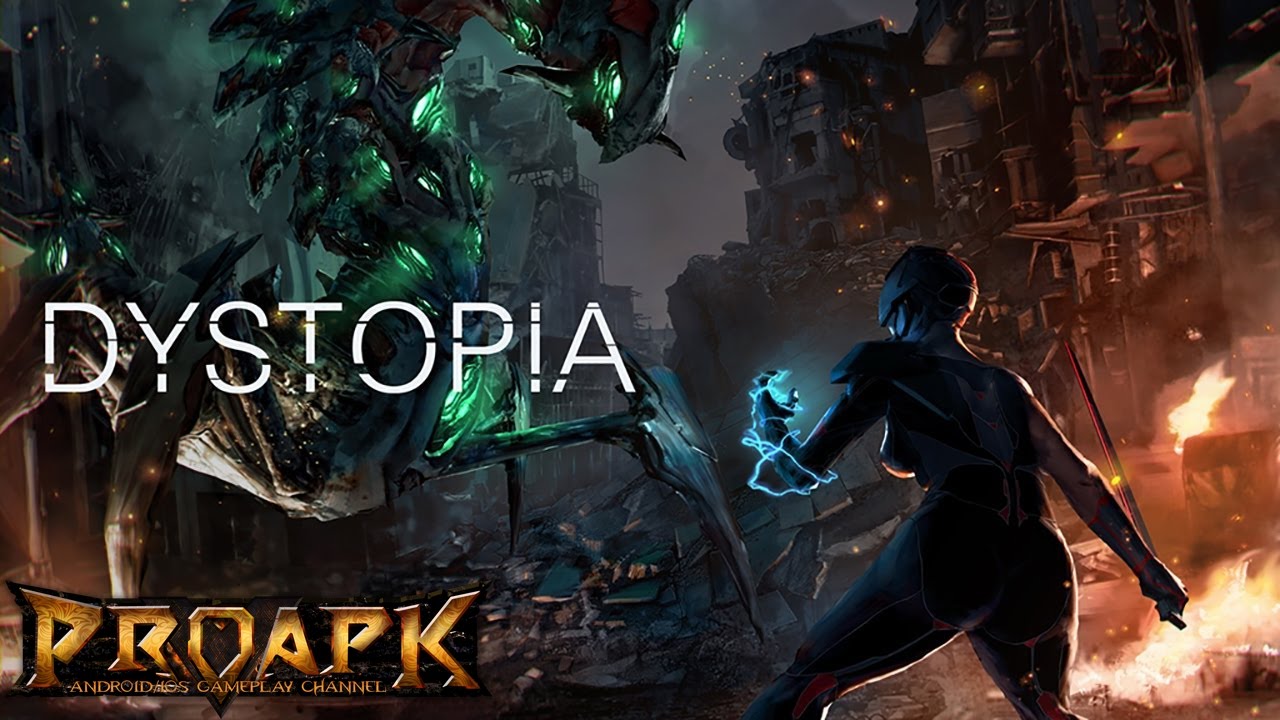 Dystopia – The Crimson War by BlackBeard Inc (ANDROID/iOS/iphone/ipad)
►►► SUBSCRIBE PROAPK FOR MORE GAMES : http://goo.gl/dlfmS0 ◄◄◄
Dystopia: The Crimson War is a mobile Action RPG set in a post-apocalyptic future. The once Utopian earth was corrupted by advanced artificial intelligence and the earth is now in a Dystopian era.

Play as a member of the resistance to destroy the army of A.I. and infected creatures. The stylish art and the rhythmic control system will give you a once in a lifetime experience.
Greater skills will reward greater prizes.
Practice and get used to our timed pattern control system to use advanced combos.
The control algorithm will remember your manual combatting skills and will be implemented during auto-play mode.
"In the age of advanced science and technology, the excessive arrogance of mankind eventually led to the destruction of us all."
Dystopia: The Crimson War has an in-depth story about the philosophy of humanity.
With a different back story in every playable character, find out how they became part of the resistance and how to defeat the Crimson Army.
Experience Dystopia's skill-tree system with never-before seen gameplay on mobile devices. Unlock customized skillsets to create your own fighting style.
Try Dystopia's unique Synapse system. Pick and choose the Synapses that fits your fighting pattern to customize the character's attributes and abilities.
New simulation contents will be updated frequently to test your skills against other users. Find out how your customized characters rank against other players!
DOWNLOAD
App Store: Not Available Now
Play Store: https://play.google.com/store/apps/details?id=com.BlackBeard.Dystopia
✔ LOOKING FOR MORE RPG GAMES? ►►► https://goo.gl/wqCfuv ◄◄◄
—————————————————-
SUBSCRIBE PROAPK TO DISCOVER MORE NEW ANDROID/iOS GAMES : http://goo.gl/dlfmS0
TWITTER: http://twitter.com/Apkno1
FACEBOOK: https://www.facebook.com/proapk4u
G+ : https://plus.google.com/+proapk
IF YOU LIKE OUR WORKS, PLEASE SUPPORT AND LIKE/ SHARE/ COMMENT ON OUR VIDEOS, THANK YOU!