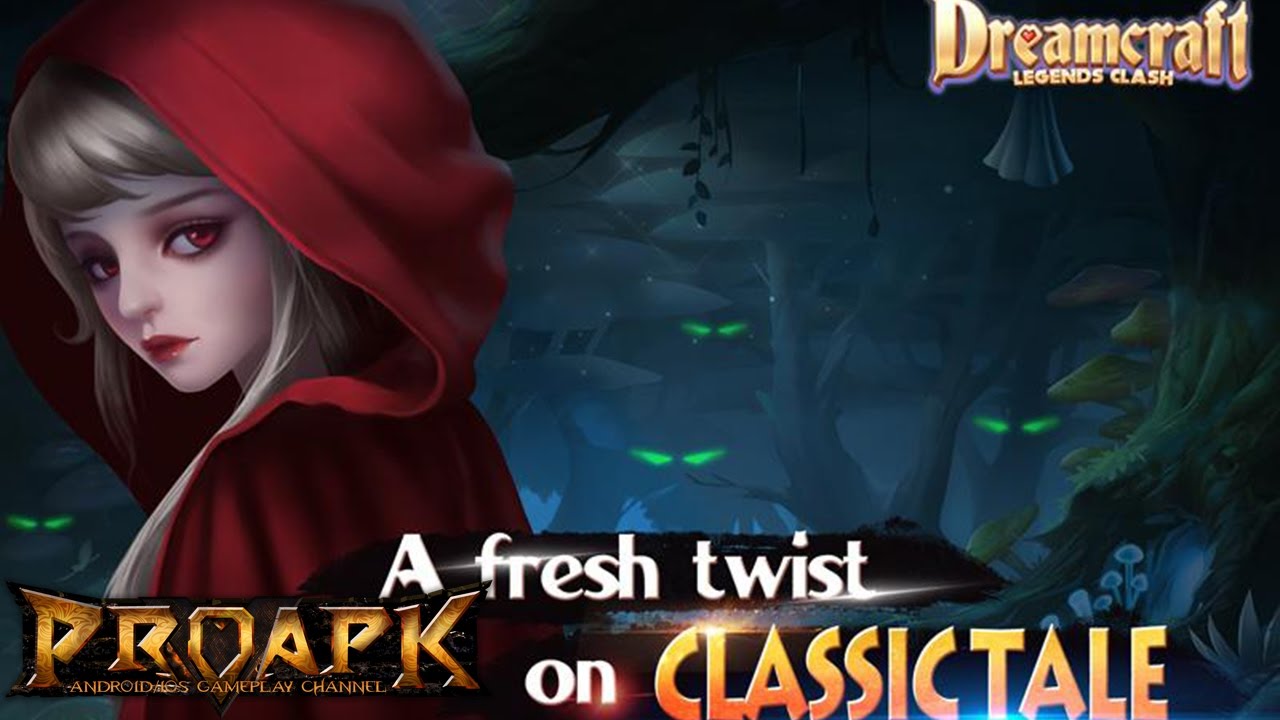 Dreamcraft by Feimi (ANDROID/iOS/iphone/ipad)
►►► SUBSCRIBE PROAPK FOR MORE GAMES : http://goo.gl/dlfmS0 ◄◄◄
Explore classic fairytale lands, but with a twist! Team up and join forces with friends, strategize by voice chat with your allies, recruit and collect mercenaries, evolve your gears to level up, and fall for your true love and get married!

★★★ Recruit your friend to join-force in the battle
Carefully choose your partners and employ the right strategy in a turn-based battle.
★★★ A fresh twist on classic tales
Little Red Riding Hood turns the tables on her tormenter and becomes a wolf hunter! Alice goes wild in Wonderland, while innocent little Mermaid becomes wicked. Recruit and collect these unconventional characters to empower your team!
★★★ Be your own fantasy hero
Hunter, Pirate, Illusionist or Wizard – choose your own hero to start the adventure!
★★★ Real time voice chat with your alliance
Talk and strategize with your alliance in real time; explore and conquer magic lands together!
★★★ Get married!
This magical land is where romance begins. Win the princess' heart and get her to say "Yes!"
★★★ Free trade market
Fight for glory or trade for treasure. Choose the life you want: as a warrior or as a trader.
★★★ Be the King of the guild war
Only winners of guild wars may win the treasure of the dragon-sleeping island! Prepare for the guild war and fight with your alliance now!
Are you ready for adventure in a magical land? Your friends await for you to take the ultimate challenge together!
DOWNLOAD
Play Store: https://play.google.com/store/apps/details?id=com.feimi.android.dreamcraft
✔ LOOKING FOR MORE RPG GAMES? ►►► https://goo.gl/wqCfuv ◄◄◄
—————————————————-
SUBSCRIBE PROAPK TO DISCOVER MORE NEW ANDROID/iOS GAMES : http://goo.gl/dlfmS0
TWITTER: http://twitter.com/Apkno1
FACEBOOK: https://www.facebook.com/proapk4u
G+ : https://plus.google.com/+proapk
IF YOU LIKE OUR WORKS, PLEASE SUPPORT AND LIKE/ SHARE/ COMMENT ON OUR VIDEOS, THANK YOU!