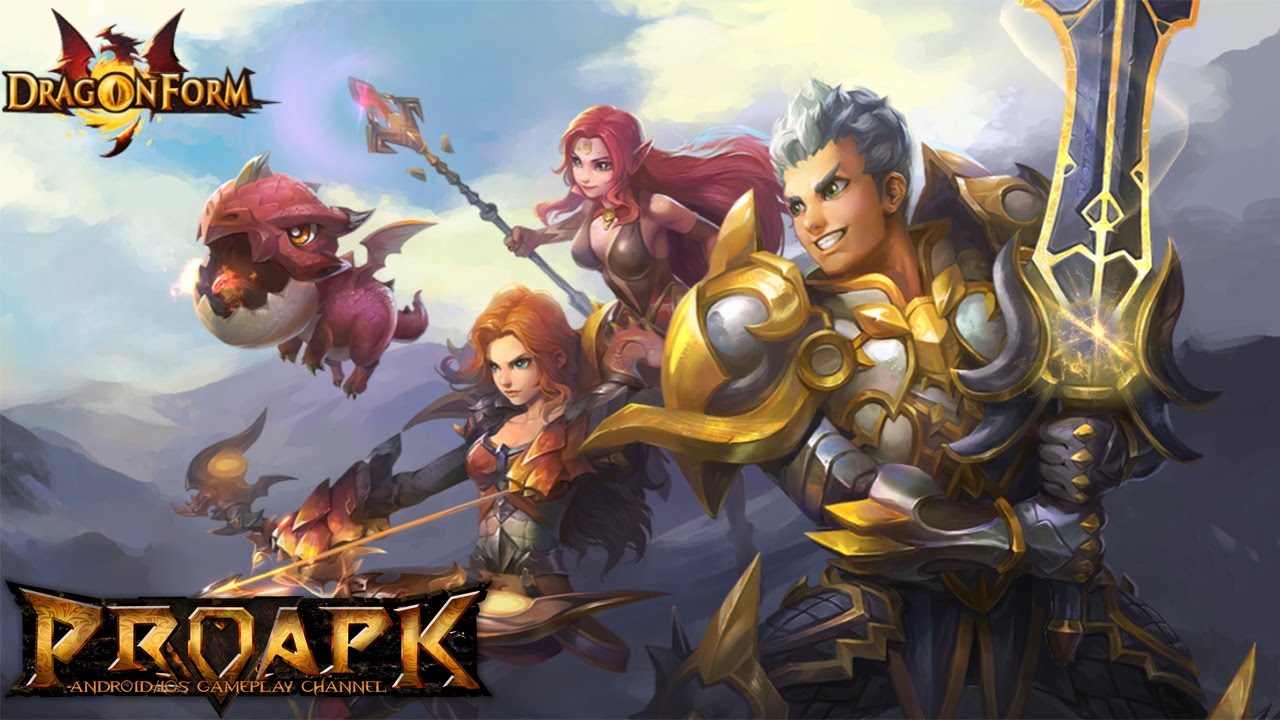 Dragonform: Live Action RPG by Aviagames Limited (ANDROID/iOS/iphone/ipad)
►►► SUBSCRIBE PROAPK FOR MORE GAMES : http://goo.gl/dlfmS0 ◄◄◄
Dragonform is a 3D fantasy RPG game, with stunning PC-quality graphics and visual effects. In this world of dragons, you are a mighty human warrior, brave and fearless. In this dark hour of need, your only friend and ally is the Dragon. Summon your inner dragon and transform into the Dragonform! Wipe out the darkness and bring peace to a war-weary world!

Key Features
Multiple Dragonforms
Each dragonform has unique skins, strengths, the exclusive abilities. Warriors can extract powers from dragon and transform during the battle.
Real Time PvP
PvP and co-op with other players, join Guilds for competitions and win glory for your Guild
Recruit Your Own Army
Recruit Mercenaries with different abilities and try over 800 combinations
Collect and Train Dragons
Unlock dragons, each with unique skills, and collect gear to level up battle abilities
Hero Evolution
Sophisticated system for heroes to level-up and become stronger
Dual Weapons
Switch freely between sword and longbow during battle
Three Skillsets
Three interlocking skillsets–choose the right skill to win each battle
DOWNLOAD
Play Store: https://play.google.com/store/apps/details?id=com.aviagames.dragonform
✔ LOOKING FOR MORE RPG GAMES? ►►► https://goo.gl/wqCfuv ◄◄◄
—————————————————-
SUBSCRIBE PROAPK TO DISCOVER MORE NEW ANDROID/iOS GAMES : http://goo.gl/dlfmS0
TWITTER: http://twitter.com/Apkno1
FACEBOOK: https://www.facebook.com/proapk4u
G+ : https://plus.google.com/+proapk
PLEASE SUPPORT PROAPK BY LIKE/ SHARE/ COMMENT , THANK YOU!