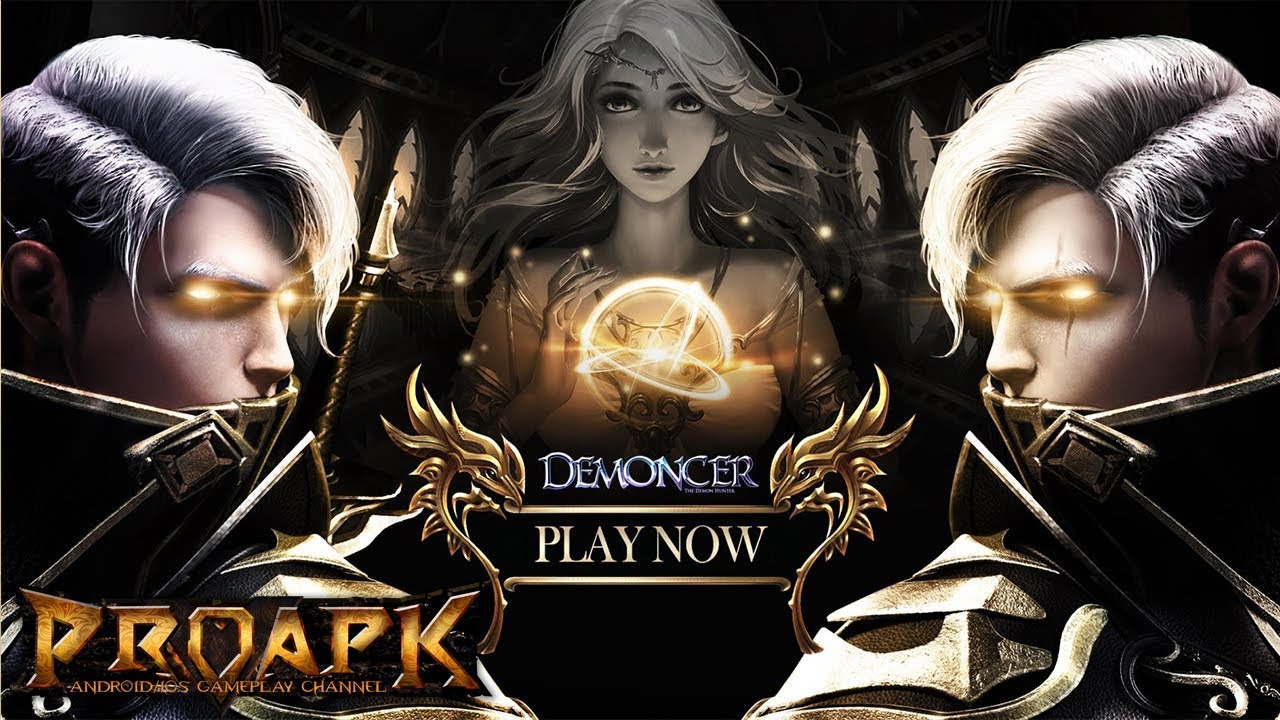 Demoncer by EYOUGAME(USS) (ANDROID/iOS/iphone/ipad)
►►► SUBSCRIBE PROAPK FOR MORE GAMES : http://goo.gl/dlfmS0 ◄◄◄
《Demoncer》MMO free world mobile game, a massive 3D masterpiece!
●3DMMOARPG hundreds of people fight for their territory!
●Not your typical pay to win game—free trading market system!
●A brand new MOBA experience—10V10 team-fights happening in an instant!
●Domineering mount pets—never leave and never forsake!
●Find your true love—experience a different lifestyle!
2017 Epic mystical mobile game, making a 100% PC gaming experience with your mobile, 《Demoncer》inherits the essence of the classic designs of a PC game, Brawl PK battles』『Free trading』『Changeable fashion outfits』『10V10MOBA』『World BOSS』『Territorial fight』and『Romantic weddings』 and more elements of a classic PC game all presented perfectly on your mobile device!
At the same time, using the newly integrated 3D engine, re-making the elegance of the PC game and a seamless gaming experience. Relive the excitement of fight along with your brothers, bringing a heavenly gaming experience!

【Features】
——Life like characters: Fresh-new fighting experience, feel every hit happening in your device
Warriors, Assassins and mages, the classic triangular privity cooperation, performing the perfect 0 heavy sensation. Structured with fine and smooth movements, metals collision, blown away ultimate skills, an all show mobile fascination!
——Three Dimensional social circle: personalize your profile, multidimensional socialization!
Huge amounts of fine fashions, cute monsters, and multi changing weapons, showing your true self! Guilds and teams, fight for each other's life; Holding the hands of your love, work together with the same heart. Make new friends and chat with each other, real-time voice message……exploring in the mystical world will not be alone again!
——Real-time PvP: Thousands of players in a massive battle, feel the battle on your fingertips
Brawl PvP battles, Single player PvPs, Cross server 3V3s, multiplayer fights, Guild flag battles, territorial battles, 10V10 royal battle and more real-time PVP gameplay, anywhere, anytime.
——Free Trade: Earn money with all equipment and items
Get equipment and items through battles, and get resources through life skills. The free trade system allows players to trade with high freedom. Be a creator of wealth rather than a mere consumer in this mythical world!
——Unique gameplay: versatile system, a game where skills is what matter
The game offers a vast range of events and dungeon gameplay, feel the intense fun of team farming.
DOWNLOAD
Play Store: https://play.google.com/store/apps/details?id=com.eyougame.demoncer
Total Size : 371 Mb
✔ LOOKING FOR MORE RPG GAMES? ►►► https://goo.gl/wqCfuv ◄◄◄
►►► Open World MMORPG Playlist : https://goo.gl/nky4Vl ◄◄◄
►►► Offline Android / iOS Games : https://goo.gl/Q7ouAo ◄◄◄
—————————————————-
SUBSCRIBE PROAPK TO DISCOVER MORE NEW ANDROID/iOS GAMES : http://goo.gl/dlfmS0
TWITTER: http://twitter.com/Apkno1
FACEBOOK: https://www.facebook.com/proapk4u
G+ : https://plus.google.com/+proapk
IF YOU LIKE OUR WORKS, PLEASE SUPPORT AND LIKE/ SHARE/ COMMENT ON OUR VIDEOS, THANK YOU!