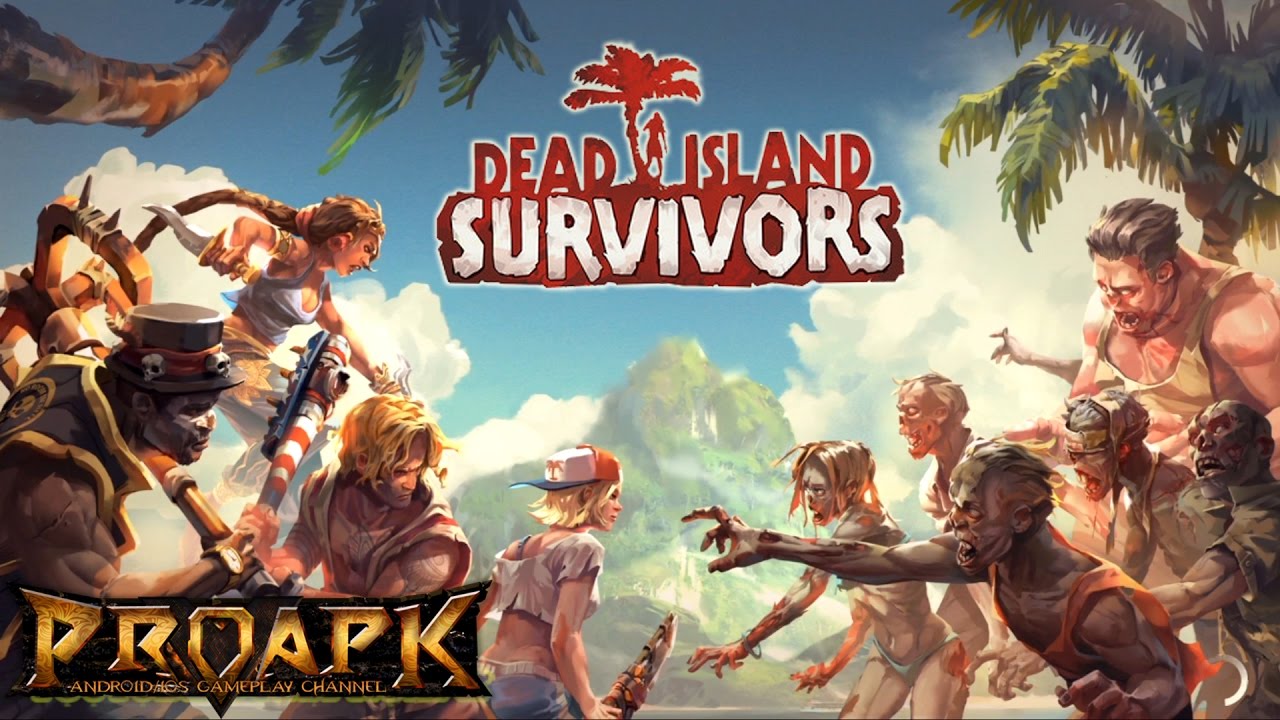 Dead Island: Survivors by FISHLABS (ANDROID/iOS/iphone/ipad)
►►► SUBSCRIBE PROAPK FOR MORE GAMES : http://goo.gl/dlfmS0 ◄◄◄
Slash & trap Zombies to survive in a beautiful paradise gone to hell. Build up your base, find supportive allies and fight the infected in Dead Island: Survivors, the first mobile game set in the universe of the World's #1 Zombie Game!

# # # FIGHT, BUILD & WORK TOGETHER # # #
Dead Island: Survivors brings a connected Zombie action experience to your iPad and iPhone. Swing your studded mace to butcher the Zombies in visceral melee combat, performing killer combos and crushing special moves. Show ingenuity to turn your base into a real stronghold, erecting deadly traps and solid barricades. And team up with other survivors to face the Zombie hordes together, sending each other goods and reinforcements. Go from island to island, clearing the Zombies from the entire archipelago!
# # # DEADLY FEATURES # # #
• Dead Island, the #1 Zombie game, crawls onto mobile!
• No-holds-barred action gameplay mixing melee combat and trap laying!
• An idyllic bunch of sunny, tropical islands… overrun by Zombies!
• Shared survival experience with friends & allies!
• Fortify your base to survive against the Zombie hordes!
• Warning! This over-the-top splatter fest is not for the faint-hearted!
DOWNLOAD
App Store: Coming soon
Play Store: Coming soon
✔ LOOKING FOR MORE RPG GAMES? ►►► https://goo.gl/wqCfuv ◄◄◄
—————————————————-
SUBSCRIBE PROAPK TO DISCOVER MORE NEW ANDROID/iOS GAMES : http://goo.gl/dlfmS0
TWITTER: http://twitter.com/Apkno1
FACEBOOK: https://www.facebook.com/proapk4u
G+ : https://plus.google.com/+proapk
IF YOU LIKE OUR WORKS, PLEASE SUPPORT AND LIKE/ SHARE/ COMMENT ON OUR VIDEOS, THANK YOU!