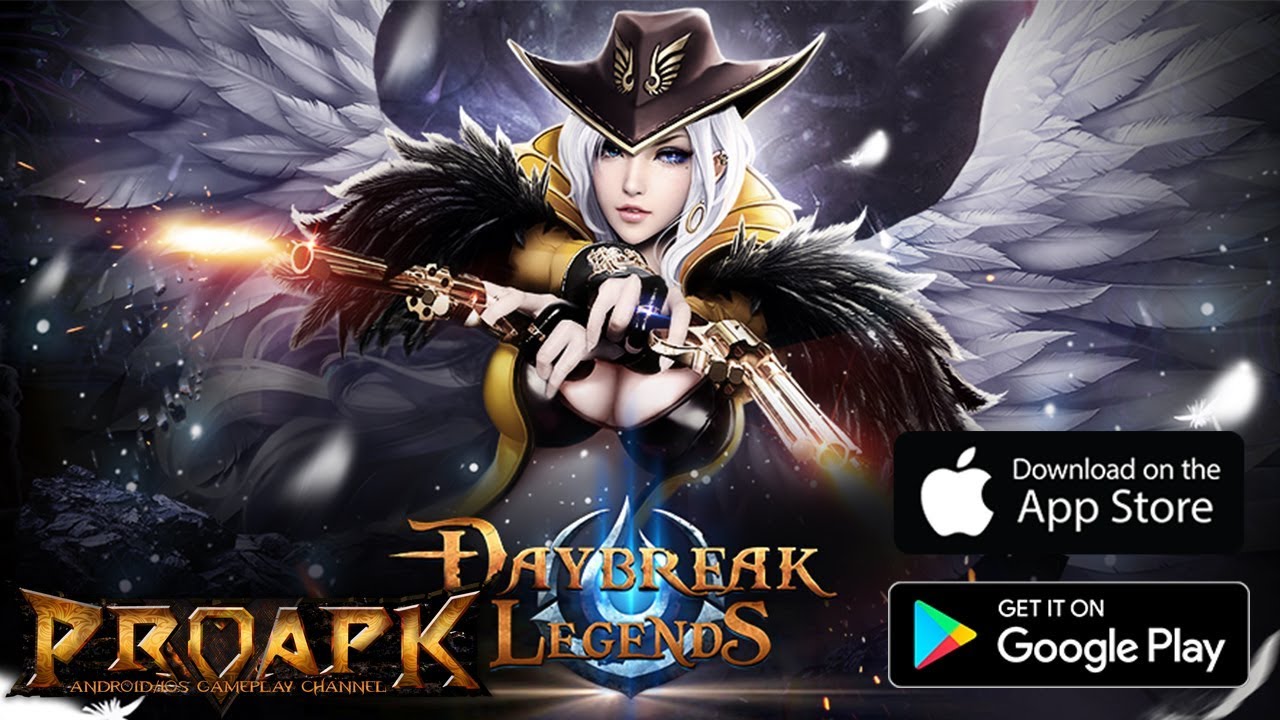 Daybreak Legends by Linekong (ANDROID/iOS/iphone/ipad)
►►► SUBSCRIBE PROAPK FOR MORE GAMES : http://goo.gl/dlfmS0 ◄◄◄
Daybreak Legends is a 3D MMORPG developed with a unique engine, it will grant you with both great combat and exquisite 3D graphics. Now get yourself prepared for this fantastic journey with splendid visual effects! The game brings you seamless combat with thrilling blows and various combos! You have lot of things to do in the game including various raids and duels, ranked matches, guild wars, warpet battles and dragon airfights. A great variety of game modes will definitely meet your demand for adventure!

●Background●
The evil dragon comes, bringing disaster and war to the world. Only the legendary artifact can destroy the evil forces and retrieve light. In order to find the artifact and eliminate the evil, brave adventurers have embarked on a journey into the unknown.
●Features●
◆Skywings System, Aerial Battles
-Fly freely in a stunning 720 degree panoramic view
-Aerial Battles System takes your battle to the air, ground combat skills and effects will all be mapped to the aerial battles
◆Visual Feast
-Stunning 3D graphics and combat effects
-720 degree panoramic view
-Exquisite character art and design
◆Wide Variety of Gameplay:
-Intense Real-time PVP&GVG battles
-Call on cool champions to battle epic bosses
-Start a romantic relationship and have fun with your friends
◆Upgrade and customize your character
-4 classes, 243 skill combination
-Customize your character with hundreds of Items, Equipment & Fashion System
-Pets & Mounts System improves your combat power
DOWNLOAD
App Store: Coming soon
Play Store: https://play.google.com/store/apps/details?id=com.linekong.dbm.na.google
Total Size : 1.47 GB
✔ LOOKING FOR MORE RPG GAMES? ►►► https://goo.gl/wqCfuv ◄◄◄
►►► Open World MMORPG Playlist : https://goo.gl/nky4Vl ◄◄◄
►►► Offline Android / iOS Games : https://goo.gl/Q7ouAo ◄◄◄
—————————————————-
SUBSCRIBE PROAPK TO DISCOVER MORE NEW ANDROID/iOS GAMES : http://goo.gl/dlfmS0
TWITTER: http://twitter.com/Apkno1
FACEBOOK: https://www.facebook.com/proapk4u
G+ : https://plus.google.com/+proapk
IF YOU LIKE OUR WORKS, PLEASE SUPPORT AND LIKE/ SHARE/ COMMENT ON OUR VIDEOS, THANK YOU!