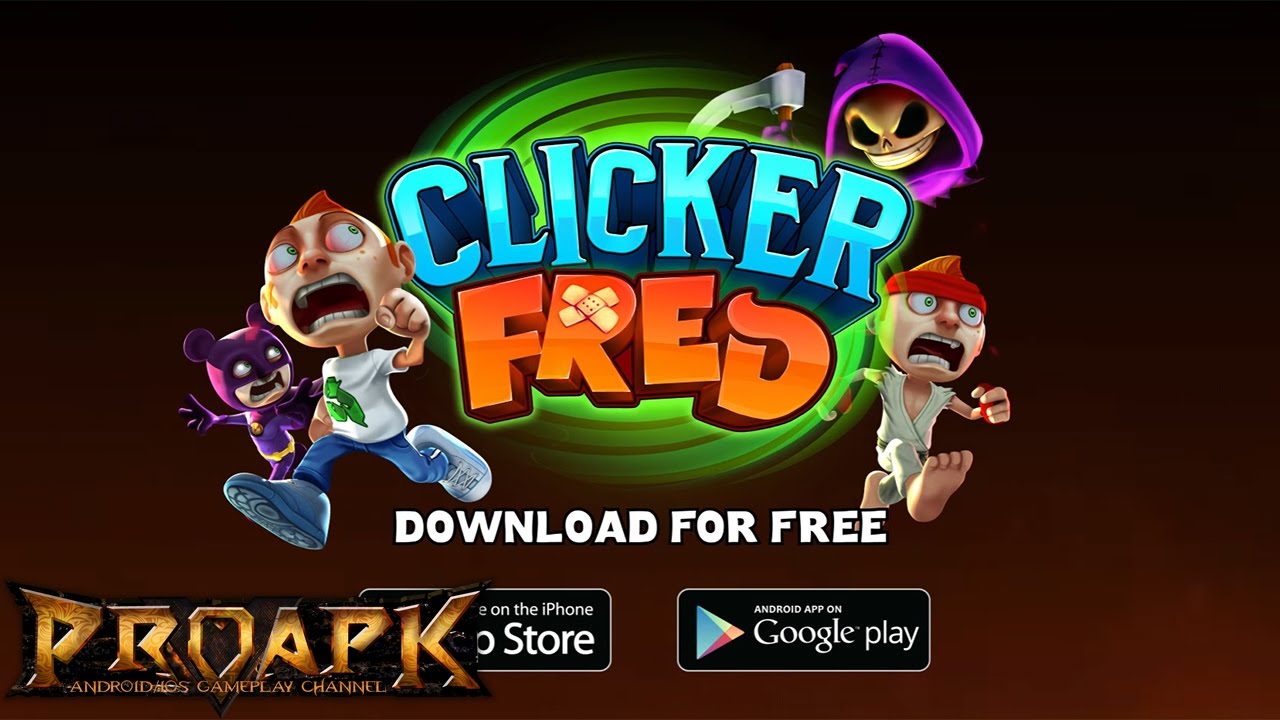 Clicker Fred by Dedalord (ANDROID/iOS/iphone/ipad)
►►► SUBSCRIBE PROAPK FOR MORE GAMES : http://goo.gl/dlfmS0 ◄◄◄
Tired of running around to collect shiny things? Well, no more! Clicker Fred lets you get other hapless saps to do all the sweating – and horrible, horrible dying – for you. Pick up your scythe and start slicing your way to collossal riches!
-The misadventures of Fred continue… Exponentially!
– Setup and grow your INFERNAL BUSINESS.
– Dozens of Freds to capture!
– Awesome rewards and powerups!
– Let the Freds so all the running for you… 24/7!
– Capture and exploit Freds from PARALLEL DIMENSIONS!

DOWNLOAD
App Store: Not Available Now
Play Store: https://play.google.com/store/apps/details?id=com.dedalord.idlingfred
Total Size : 83 Mb
✔ LOOKING FOR MORE RPG GAMES? ►►► https://goo.gl/wqCfuv ◄◄◄
—————————————————-
SUBSCRIBE PROAPK TO DISCOVER MORE NEW ANDROID/iOS GAMES : http://goo.gl/dlfmS0
TWITTER: http://twitter.com/Apkno1
FACEBOOK: https://www.facebook.com/proapk4u
G+ : https://plus.google.com/+proapk
IF YOU LIKE OUR WORKS, PLEASE SUPPORT AND LIKE/ SHARE/ COMMENT ON OUR VIDEOS, THANK YOU!