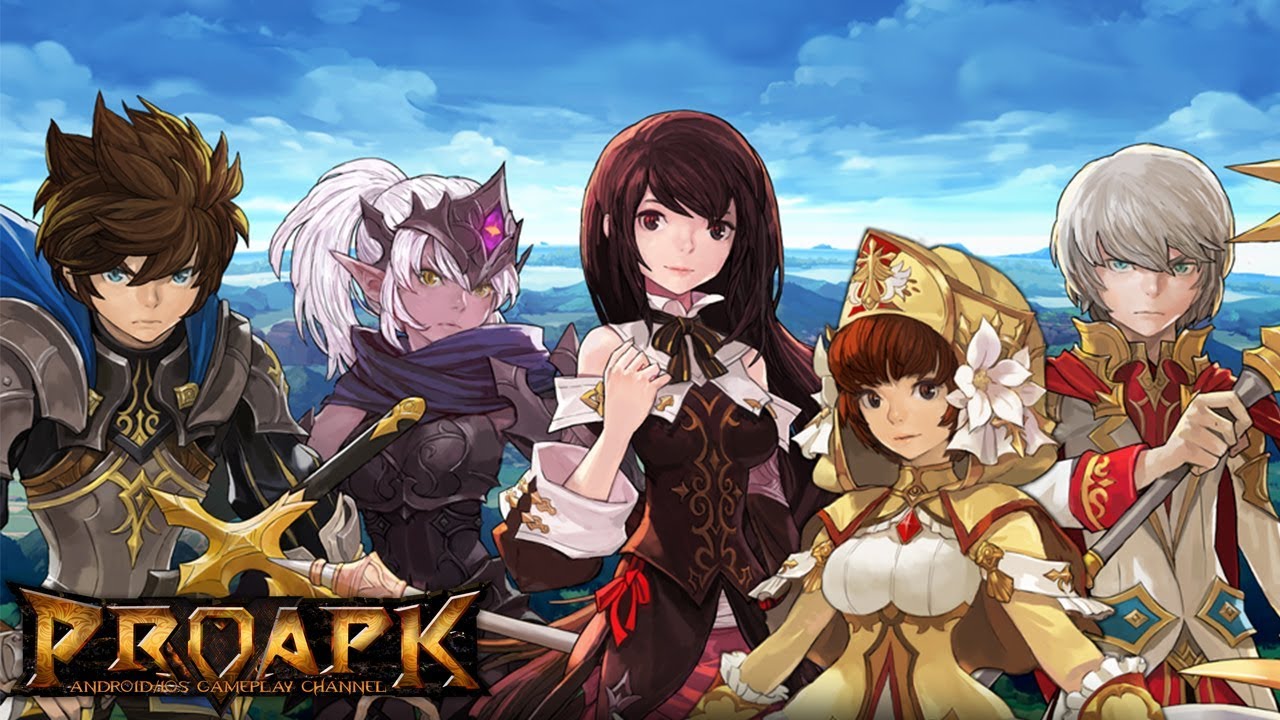 Chain Strike™ CBT by Com2uS (ANDROID/iOS/iphone/ipad)
►►► SUBSCRIBE PROAPK FOR MORE GAMES : http://goo.gl/dlfmS0 ◄◄◄
"A whole new strategy game"
Chain Strike, a pincer attack strategy RPG!
Participate in a beta test now!
■ Game Introduction
A turn-based strategy game on a 5×7 battlefield!
Take the Guardians with 5 different directions
and claim victory from intellectual battles!

■ Game Characteristics
▣ Control the battle scene at a glance
View the ally team and enemy team in a single screen!
An intense battle that you can't take your eyes off each turn!
Predict the opponent's movement and come up with your own strategy!
▣ Battle system where various strategies can be used
Are you ready to test out different strategies in the battle?
Use pincer attack with a right move and attack!
Place your Guardians and test out the power of pincer attack for yourself!
▣ Form a powerful deck of your own
Collect Guardians of different types – Attack/Defense/HP/Support
and different directions – Rook/Bishop/King/Knight/Queen
and come up with brilliant strategies according to the combination of Guardians and skills!
▣ Rich content that will take your breath away
It's too good to skip even a tiny content!
Check out the Adventure Mode where you can check the game story,
Dungeons where you can acquire equipment and upgrade your Guardians,
and PvP content where you can battle against users from all around the world!
You will never get bored with 6 different battle modes!
▣ 200 different charming yet powerful Guardians
Check out each Guardian's outstanding appearance via Awakening!
Polish your Guardians via Awakening which will upgrade their appearance!
DOWNLOAD
App Store: Not Available Now
Play Store: https://play.google.com/store/apps/details?id=com.com2us.projects.normal.freefull.google.global.android.common
Total Size : 180 MB
✔ LOOKING FOR MORE RPG GAMES? ►►► https://goo.gl/wqCfuv ◄◄◄
►►► Open World MMORPG Playlist : https://goo.gl/nky4Vl ◄◄◄
►►► Offline Android / iOS Games : https://goo.gl/Q7ouAo ◄◄◄
—————————————————-
SUBSCRIBE PROAPK TO DISCOVER MORE NEW ANDROID/iOS GAMES : http://goo.gl/dlfmS0
TWITTER: http://twitter.com/Apkno1
FACEBOOK: https://www.facebook.com/proapk4u
G+ : https://plus.google.com/+proapk
IF YOU LIKE OUR WORKS, PLEASE SUPPORT AND LIKE/ SHARE/ COMMENT ON OUR VIDEOS, THANK YOU!