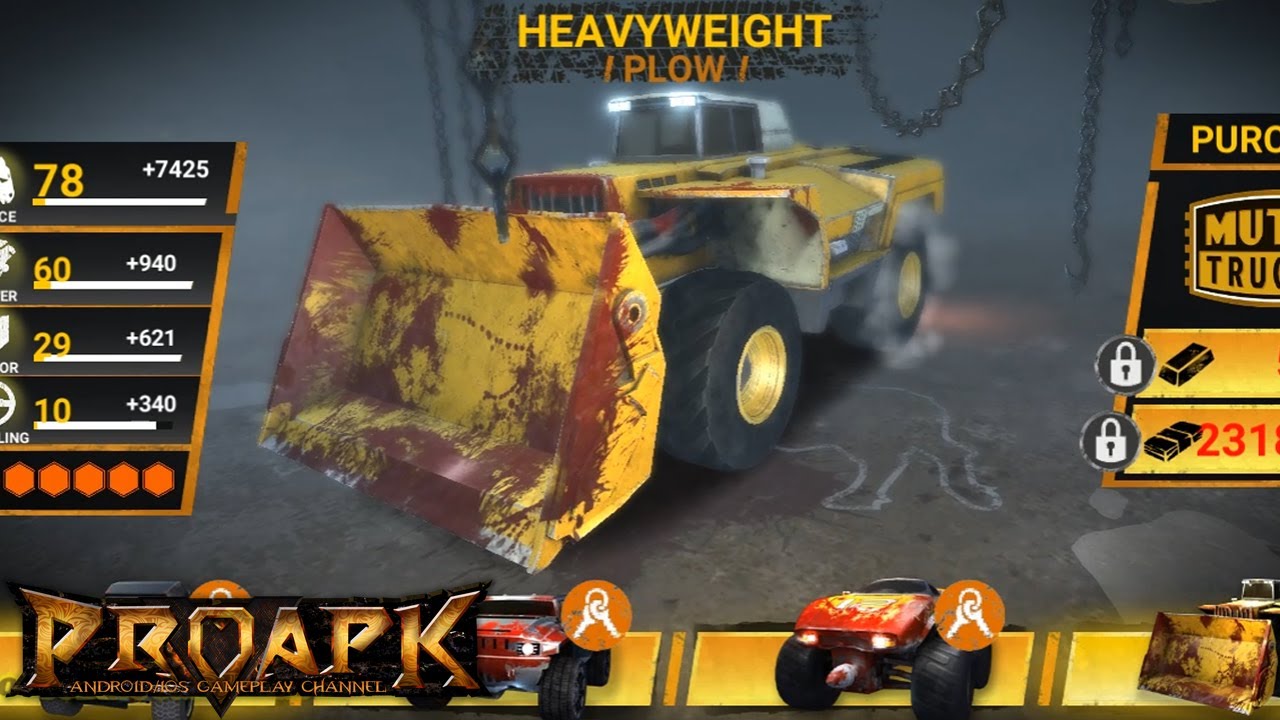 Carmageddon: Crashers by Stainless Games Ltd (ANDROID/iOS/iphone/ipad)
►►► SUBSCRIBE PROAPK FOR MORE GAMES : http://goo.gl/dlfmS0 ◄◄◄
The Bleak City authorities and the media have branded the latest craze that's ripping up the city streets as "Destruction Drag Racing"… The drivers and fans taking part in the carnage have their own name for it: Carmageddon: Crashers!
Crashers is drag racing with a difference… The cars start from opposite ends of the drag strip, and race straight at one another. There can be only one outcome… Wreck or be wrecked! It's your mission to get to the top of the Crashers league, defeating all in your path – including a bunch of seriously unhinged Bosses. Buy new cars, upgrade them, and end up with a garage stuffed full of smashtastic metal mangling machines!

Crashers has crazy race fans who love to play "chicken" with your car; it's got a host of visual Upgrades for your cars; Sponsors to boost your winnings; and PowerUps to boost your thrust or add zappers that will fry the race fans as you roar down the road!
Carmageddon Crashers: It's the antidote to dreary drag strip racing games!
DOWNLOAD
App Store: https://itunes.apple.com/ph/app/carmageddon-crashers/id1066323305?mt=8
Play Store: https://play.google.com/store/apps/details?id=com.stainlessgames.crashers
Total Size : 448 Mb
✔ LOOKING FOR MORE RPG GAMES? ►►► https://goo.gl/wqCfuv ◄◄◄
►►► MMORPG Playlist : https://goo.gl/nky4Vl ◄◄◄
—————————————————-
SUBSCRIBE PROAPK TO DISCOVER MORE NEW ANDROID/iOS GAMES : http://goo.gl/dlfmS0
TWITTER: http://twitter.com/Apkno1
FACEBOOK: https://www.facebook.com/proapk4u
G+ : https://plus.google.com/+proapk
IF YOU LIKE OUR WORKS, PLEASE SUPPORT AND LIKE/ SHARE/ COMMENT ON OUR VIDEOS, THANK YOU!