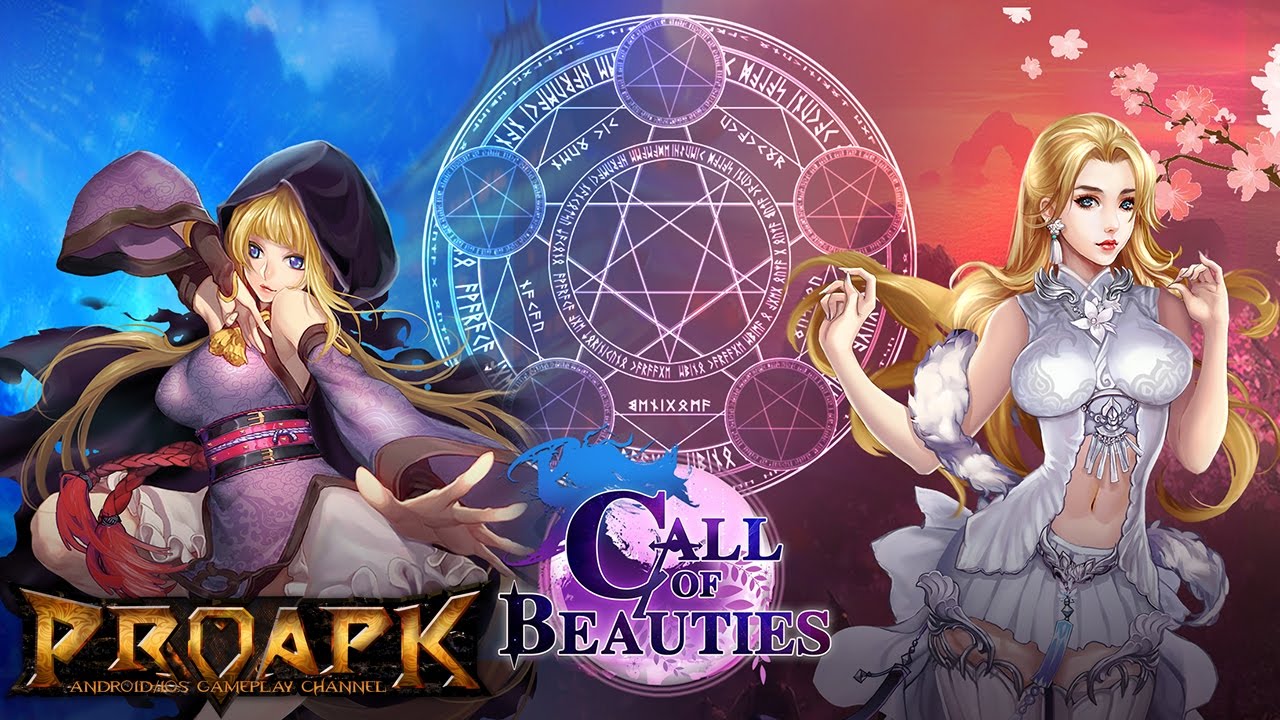 Call of Beauties by Anthony@Jin (ANDROID/iOS/iphone/ipad)
►►► SUBSCRIBE PROAPK FOR MORE GAMES : http://goo.gl/dlfmS0 ◄◄◄
RPG and beauties-collecting mobile game is fashionable around Asia and North America. Custom-made version for Europe is online now.
You will pass through time to an anime world, and conquer various beauties, also, improve force by collecting equipments. Create an elite beauties team to defeat any opponents
Features of game,

✔You will clash with hundreds beauties, also have the chance to conquer them, and adventure together!
✔Collecting more strong beauties and creating a harem army.
✔Combat is simple—just match 3 or more Swords will deal damage. If you can chain together multiple attributes, you not only increase your damage, but also can attack with skill
✔You and your beauties army will experience different adventures and conflicts. (Plot mode include Tower of dragon,War of Guild,PVP,and more)
✔Collecting powerful equipments for your beauties, and arm them with artifacts.
✔You can create or join a guild, and then challenge powerful boss with your companions, and defeat other guilds
DOWNLOAD
App Store: https://itunes.apple.com/us/app/call-of-beauties/id1212330925?mt=8
Play Store: https://play.google.com/store/apps/details?id=com.palmfun.callofbeauties.and
Total Size : 269 Mb
✔ LOOKING FOR MORE RPG GAMES? ►►► https://goo.gl/wqCfuv ◄◄◄
—————————————————-
SUBSCRIBE PROAPK TO DISCOVER MORE NEW ANDROID/iOS GAMES : http://goo.gl/dlfmS0
TWITTER: http://twitter.com/Apkno1
FACEBOOK: https://www.facebook.com/proapk4u
G+ : https://plus.google.com/+proapk
IF YOU LIKE OUR WORKS, PLEASE SUPPORT AND LIKE/ SHARE/ COMMENT ON OUR VIDEOS, THANK YOU!