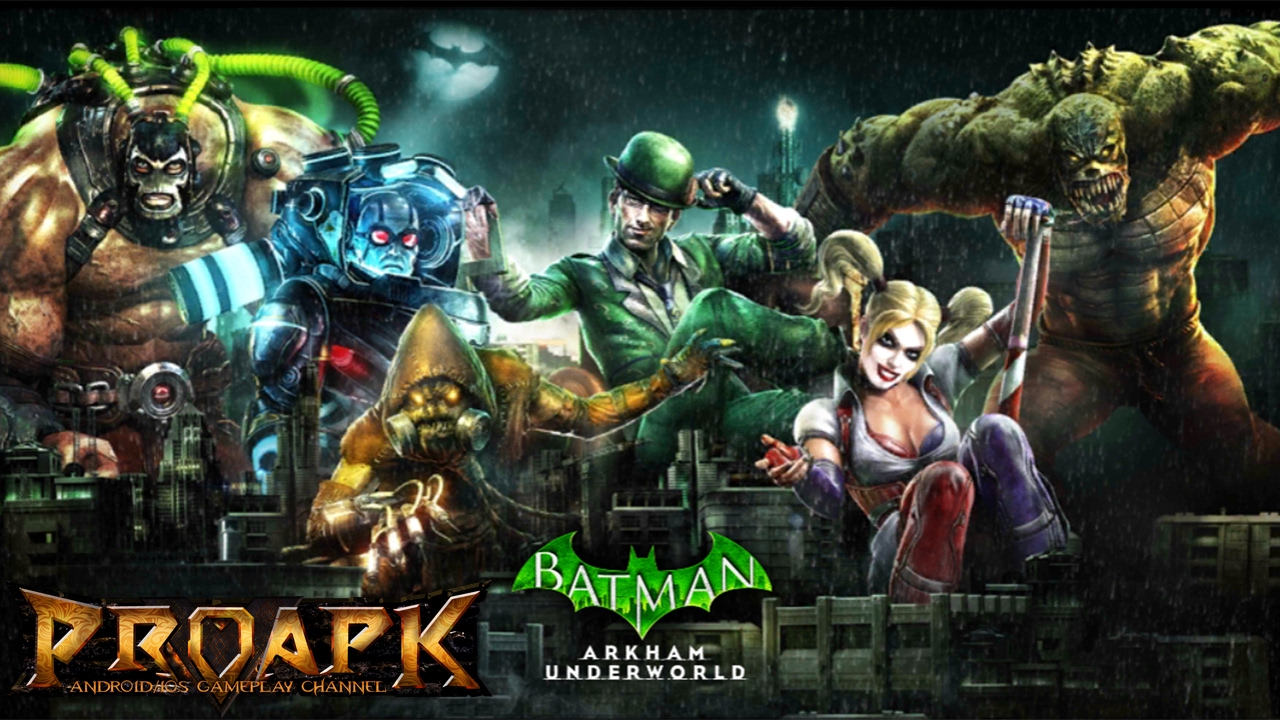 Batman: Arkham Underworld by Warner Bros. (iOS/Android)
Are You Ready to Rule Gotham City?
Become the city's next criminal mastermind as you fight your way to the top in Batman: Arkham Underworld.
Recruit DC Comics super-villains to do your dirty work, then train an army of thugs to attack your rivals. Grow your criminal empire and crush your enemies to earn loot and respect. Create the ultimate hideout full of traps, security forces and hidden dangers to defend your turf from other aspiring crime lords.

Earn enough respect on the streets? Get ready to take on Batman to secure your status as Gotham City's ultimate threat!
• COMMAND iconic DC Comics super-villains from the Arkham Universe including the Riddler, Scarecrow, Killer Croc, Harley Quinn and more!
• BUILD the ultimate criminal hideout for you and your thugs
• CRUSH your enemies and RAID their turf with intense PVP action!
• CONTROL the streets of as you earn respect and expand your empire
• BATTLE through intense story-missions within Gotham City's neighborhoods
• LEVEL UP your super-villains and unlock new abilities
• CREATE a CRIME SYNDICATE with your friends and other criminal masterminds – coming soon!
Please Note: Batman:Arkham Underworld is free to play, but it does contain items that can be purchased with real money.
DOWNLOAD
App Store: https://itunes.apple.com/ca/app/batman-arkham-underworld/id960120322?mt=8
Play Store: https://play.google.com/store/apps/details?id=com.wb.goog.bau
———————————
SUBSCRIBE PROAPK TO DISCOVER MORE NEW ANDROID/iOS GAMES : http://goo.gl/dlfmS0
TWITTER: http://twitter.com/Apkno1
FACEBOOK: https://www.facebook.com/proapk4u
BEST NEW ANDROID GAMES OF THE WEEK : http://goo.gl/EGmjBh
PLEASE SUPPORT PROAPK BY LIKE/ SHARE/ COMMENT , THANK YOU!