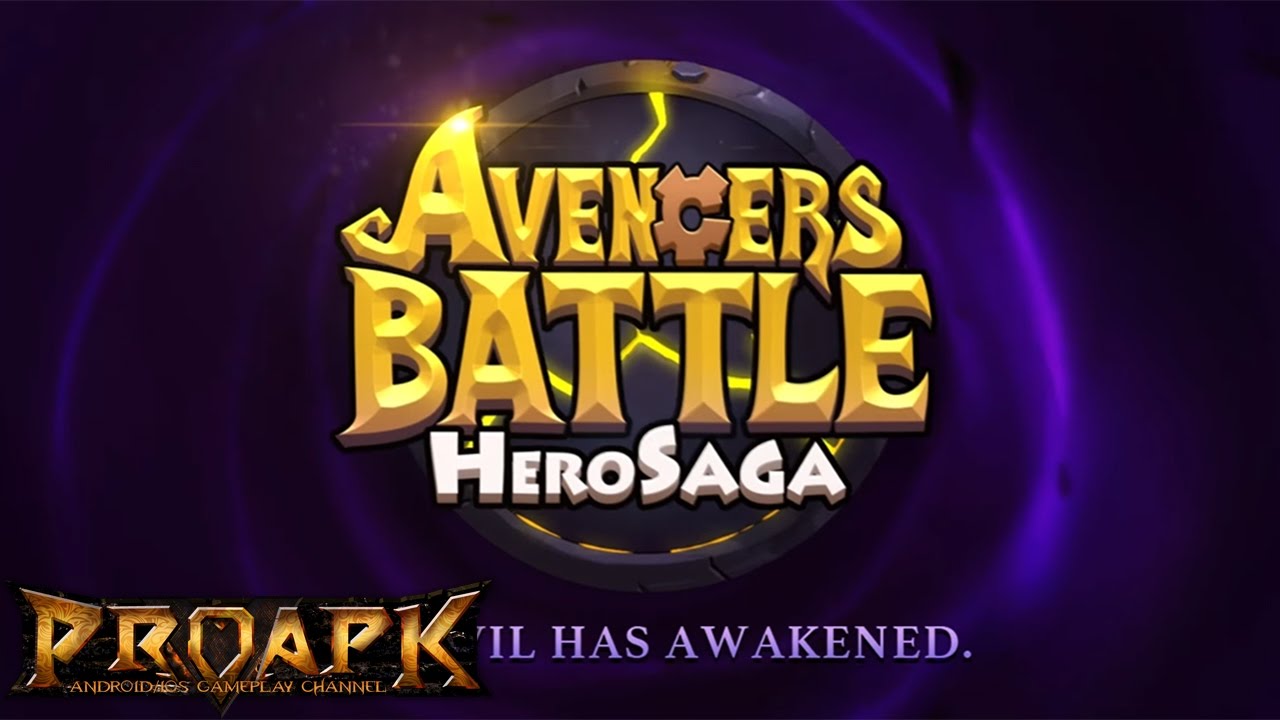 Avengers Battle:Hero Saga by DH Games (ANDROID/iOS/iphone/ipad)
►►► SUBSCRIBE PROAPK FOR MORE GAMES : http://goo.gl/dlfmS0 ◄◄◄
Avengers Battle:Hero Saga
In 2016, the absolute blast, a well-received RPG masterpiece is NOW on Google Play!
Start a brand new journey in the world of "Avengers Battle:Hero Saga" to accomplish your greatest mission of saving a broken continent.

Advancing! Trip with million players in a Tech and Magic world, by building a powerful heroes team, fight against Evil Lord Hiro with wisdom and skilled operation.
Feature 1: Tons of heroes, Flexible way of battle
Characteristic heroes are divided into three different factions, thereby flexible strategies for different battles could be best realized. Players can operate their heroes moving, attacking and casting with freedom. A proper operation will make your game easier and more fun!
Feature 2: Variety of PVE, Share an Adventure
Various PVE battles, abundant hero-match strategies. Moreover, a mystic Adventure triggered in Campaign, which can be shared with friends to explore for the final treasure chest.
Feature 3: Resource mining, Free trading between players
Send your heroes for mining, develop specific tech traits to increase the output of a certain resource. Trading the extra ones with other player to collect money for ores in need. This free economic system bring the game many possibilities. Maybe you, would be the next business tycoon!
Feature 4: Team up for trials, Occupy new territories.
You can test your power in Arena, team your friends up to explore the Abyss, as well as make new territorial gains with guild mates. All in all, countless well-designed gameplay is waiting for you to experience!
Feature 5: Instant feedback system, Response in a short time.
You can submit a feedback by means of the GM feature in game, our support team are all ready for providing help. It would be much appreciated that you could submit the detailed info of your problem or, in case of some bug report, a screenshot could be much helpful for us to address the problem, you may need to contact us at our support email "abhsfeedback@gmail.com", attaching the screenshot along with your Player Info. Thanks!
DOWNLOAD
App Store: https://itunes.apple.com/us/app/avengers-battle-hero-saga/id1093731298?mt=8
Play Store: https://play.google.com/store/apps/details?id=com.droidhang.avengers.hero.saga&hl=en
✔ LOOKING FOR MORE RPG GAMES? ►►► https://goo.gl/wqCfuv ◄◄◄
—————————————————-
SUBSCRIBE PROAPK TO DISCOVER MORE NEW ANDROID/iOS GAMES : http://goo.gl/dlfmS0
TWITTER: http://twitter.com/Apkno1
FACEBOOK: https://www.facebook.com/proapk4u
G+ : https://plus.google.com/+proapk
PLEASE SUPPORT PROAPK BY LIKE/ SHARE/ COMMENT , THANK YOU!