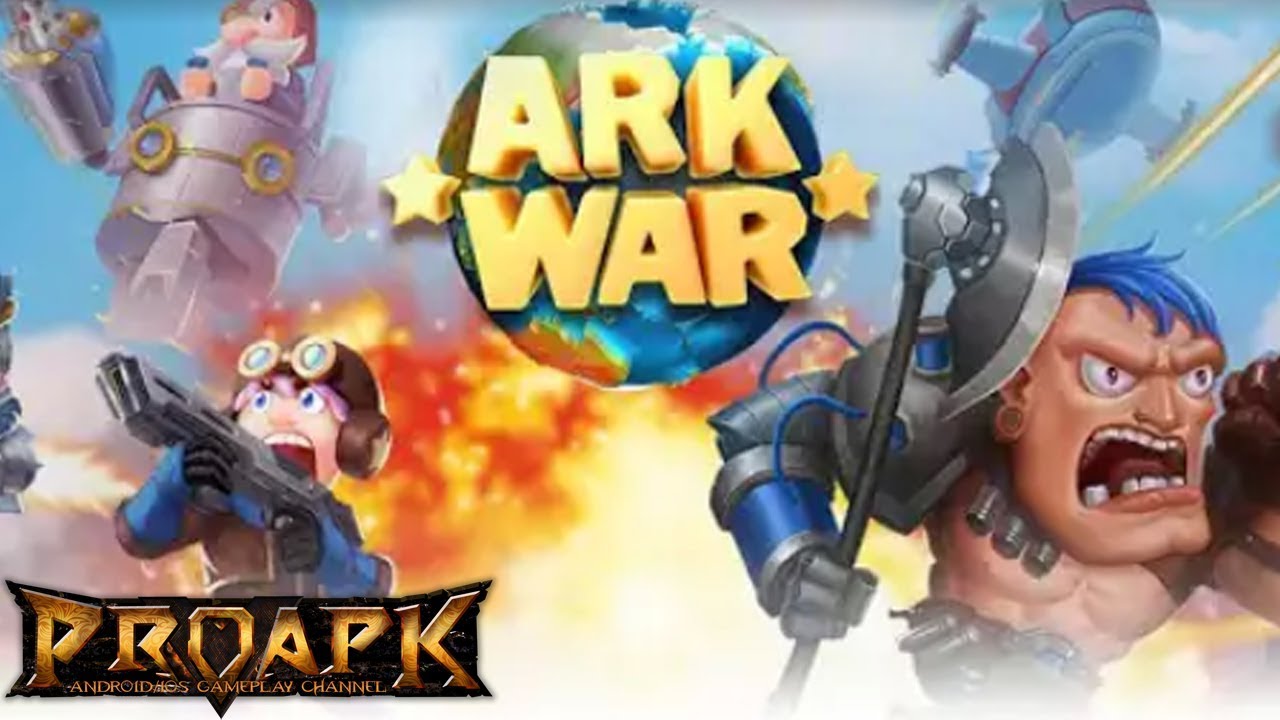 Ark War: Battle of Boom by Neon Game (ANDROID/iOS/iphone/ipad)
►►► SUBSCRIBE PROAPK FOR MORE GAMES : http://goo.gl/dlfmS0 ◄◄◄
Want to clash war with 60 million global players? Dive into Ark War: Battle of Boom, the best real-time-strategy mobile RTS game of 2017! Battle, destroy, and defend! Conquer, boom, and dominate your enemies!Go up against millions of live heroes online!, build and develop your sky base, and train the best mercenaries army to carry out your orders. Plunge into a battle for supremacy as you aim to conquer,Play "Ark War" for FREE!

FEATURES:
Join with millions of players in an open world, on mobile! See, chat, and clash with other players in this RTS game
Assemble your own army of heroes and then lead your troops into battle, enhancing the strengths of various squads.
Build barracks and train your troops in the castle in sky!
Use rifleman, military robots, tanks, and warship to deposit your troops outside enemy bases.
Assign and change the target of attack at any moment during battle.
Recruit the world's craziest mercenaries, from a mad-as-hell machine-gunner to an egghead rocket-launching scientist.
Conquer key locations: airports, oil towers, hospitals, and scientific labs.
Find thounsands of unknown floating island, which owned by live heros!
Every battle units have unique skills!Boom beach and clan battle, clash of clan are waiting for you!
Fight alongside your friends! Invite them to play the game and win valuable gifts.
DOWNLOAD
Play Store: https://play.google.com/store/apps/details?id=com.neongame.arkwar
Total Size : 120 MB
✔ LOOKING FOR MORE RPG GAMES? ►►► https://goo.gl/wqCfuv ◄◄◄
►►► Open World MMORPG Playlist : https://goo.gl/nky4Vl ◄◄◄
►►► Offline Android / iOS Games : https://goo.gl/Q7ouAo ◄◄◄
—————————————————-
SUBSCRIBE PROAPK TO DISCOVER MORE NEW ANDROID/iOS GAMES : http://goo.gl/dlfmS0
TWITTER: http://twitter.com/Apkno1
FACEBOOK: https://www.facebook.com/proapk4u
G+ : https://plus.google.com/+proapk
IF YOU LIKE OUR WORKS, PLEASE SUPPORT AND LIKE/ SHARE/ COMMENT ON OUR VIDEOS, THANK YOU!